Independent investment insights into Asia-Pacific's top IPOs and Placements, from pre-IPO to post-listing trading analysis
Independent investment insights into Asia-Pacific's top IPOs and Placements, from pre-IPO to post-listing trading analysis
Frequently Asked Questions
Q&A with Sumeet Singh, Head of Research, IPOs & Placements
Frequently Asked Questions
Q&A with Sumeet Singh, Head of Research, IPOs & Placements
Unbiased Insights on Equity Capital Markets
Ideas on Listings and Placements Across Asia
This is a small sample of the work of Aequitas Research in key Asian IPOs and Placements. Download our eBooks for free and see for yourself how the Aequitas team has achieved a hit rate of 73.8% out of 581 IPOs and 67.6% out of 752 Placements as of June 2021.
Unbiased Asian Credit Insights
Key Ideas in China, ASEAN, and India
From the very start, Lucror has sought to address the lack of unbiased, independent high-yield credit intelligence for Asian markets.
In these eBooks, showcasing some of Lucror's most actionable ideas, you can see for yourself how their team of analysts contribute to Lucror and Smartkarma's mission.
DOWNLOAD
DOWNLOAD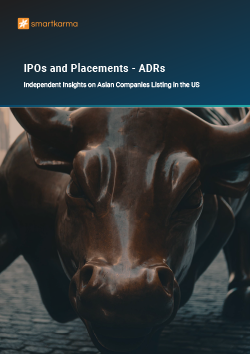 DOWNLOAD