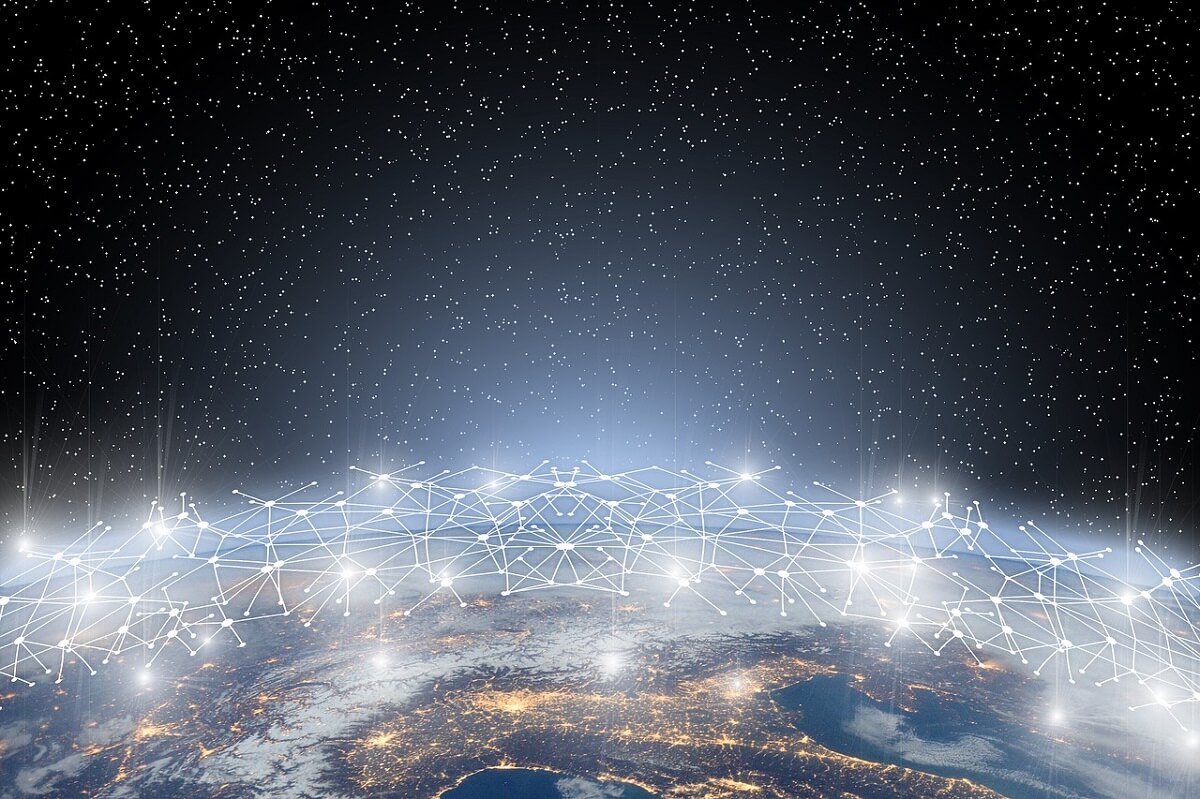 Ecosystems survive and thrive because their biological inhabitants perform their allocated roles to support circles of life.
This concept of interdependence carries an entrenched relevance in the way economies and the financial services industry function in the present day – for better or for worse.
Be it in creating political stability, developing economic policy, bolstering corporate governance, or building analyst or investor relations, the mechanisms that drive progress pass through all aspects of this interconnected world.
How Government and Corporate Governance Work for Progress
To better grasp how these mechanisms function as a single engine, let's start by defining the pivotal role of government.
Nations are often bound by a simple economic rule: Political stability typically precedes a period of sustained growth, resulting from increased business and investor confidence.
Putting it another way, governments that get their act together have the power to foster ideal market conditions by which economic activity blossoms.
Of late, nowhere has this philosophy of progress been more profoundly pertinent than in Brazil.
Once languishing under the weight of corruption scandals at the highest echelons of government, Brazil's economy has (almost overnight) unshackled itself from these unfavourable associations.
The main reason: President Jair Bolsonaro's election in late 2018 as an anti-graft champion.
Bolsonaro's extreme methods in dealing with separate issues like gun violence may raise ethical questions. Still, it's hard to dispute his pro-market credentials and how they would eventually translate to more market-friendly economic policies.
Brazil's financial services sector stands to benefit immensely from the impact of such policies – particularly its large-cap banks, which are already growing from a position of strength. This strength stems from years of prudent lending practices against the backdrop of improving GDP growth.
"New loan grantings in November [2018] were up 11.3 percent year-on-year, with corporate loan grantings rising at a faster pace (13.2 percent year-on-year) than individual loan grantings (9.9 percent year-on-year)," wrote Victor Galliano, who cited the Brazilian central bank's November credit data in an Insight published on Smartkarma.
"This is driven by better business confidence and recovering GDP growth, which has accelerated slightly from 0.9 percent in 2Q18 to 1.3 percent in 3Q18," Galliano added.
Falling non-performing loan (NPL) ratios also demonstrate a culture of strong corporate governance among Brazilian banks, further burnishing the case for sustained expansion.
Good (Lending) Governance
Decreasing NPL ratios across Brazilian banks drive the case for strengthening credit quality
Where Analyst and Investor Relations Fit In
While such underlying macroeconomic conditions present banks with the opportunity to ride momentum and accelerate business growth, pursuing pro-growth strategies aggressively can sometimes leave negative perceptions in their wake.
Take the case of Banco do Brasil (BdoB), for example.
Of the several Brazilian banks Galliano analysed, Banco do Brasil has emerged as his preferred investment pick. This is because he sees more potential to expand BdoB's return on equity, which he thinks can be partly achieved by adopting better cost discipline.
Further scope for opex reduction via shutting branches due to more customers using digital banking services, and the potential for the sale or privatisation of non-core assets, all add to reasons for investors to cheer.
However, one of BdodB's possible cost-crimping measures might not be universally seen as a positive: Galliano expects the bank to pare back social lending programmes with the intended purpose of raising loan yields.
Given the fact that Finance Minister Paulo Guedes is the architect of the Bolsonaro administration's pro-market thesis, support for the move would likely flow from the top.
The tenets of ESG (Environment, Social, and Governance) investing are embraced more and more today. So, based on optics alone, there's every reason to assume pursuing greater profits at the expense of serving community needs could end up weighing on impact investment sentiment.
But the real danger here doesn't lie with this so-called controversial decision per se.
Instead, it's in how the bank communicates why it made the decision in the first place, all while steering minds toward the bigger, longer-term picture.
Investor relations teams that do so successfully help ensure market observers and analysts don't speculate or, worse, jump to false conclusions.
Read about how misconceptions occur and how corporates can best manage them:
Set the Record Straight: How Better Access Helps Curb Misconceptions About Your Company
Be that as it may, BdoB is a large-cap entity, and would naturally garner more analyst interest, making it easier for them to present their case. Conversely, small/mid-caps would likely struggle to solicit coverage, severely hindering their ability to alter misconceptions.
The prospect of investing extra time and effort only to be met with an uncertain amount (and quality) of coverage would throw a dour mood over any team handling investor relations.
Rather than taking a shot in the dark and hoping for the best, why not adopt a more deliberate approach?
For starters, join Smartkarma's Global Investor Relations Directory to show up immediately on the radar of investors seeking to engage with and invest in companies.
Coming Full Circle
We have covered how riding the bullish underpinnings of recovering economic growth and the amplifying effect of market-friendly economic policies reinforce industry expansion in a financial sector buttressed by strong corporate governance.
We have also covered how the act of building analyst and investor relations mitigates potential bearish fallout that could result from unpopular decisions made.
These aforementioned ecosystems share a common denominator: They work in tandem to foster growth.