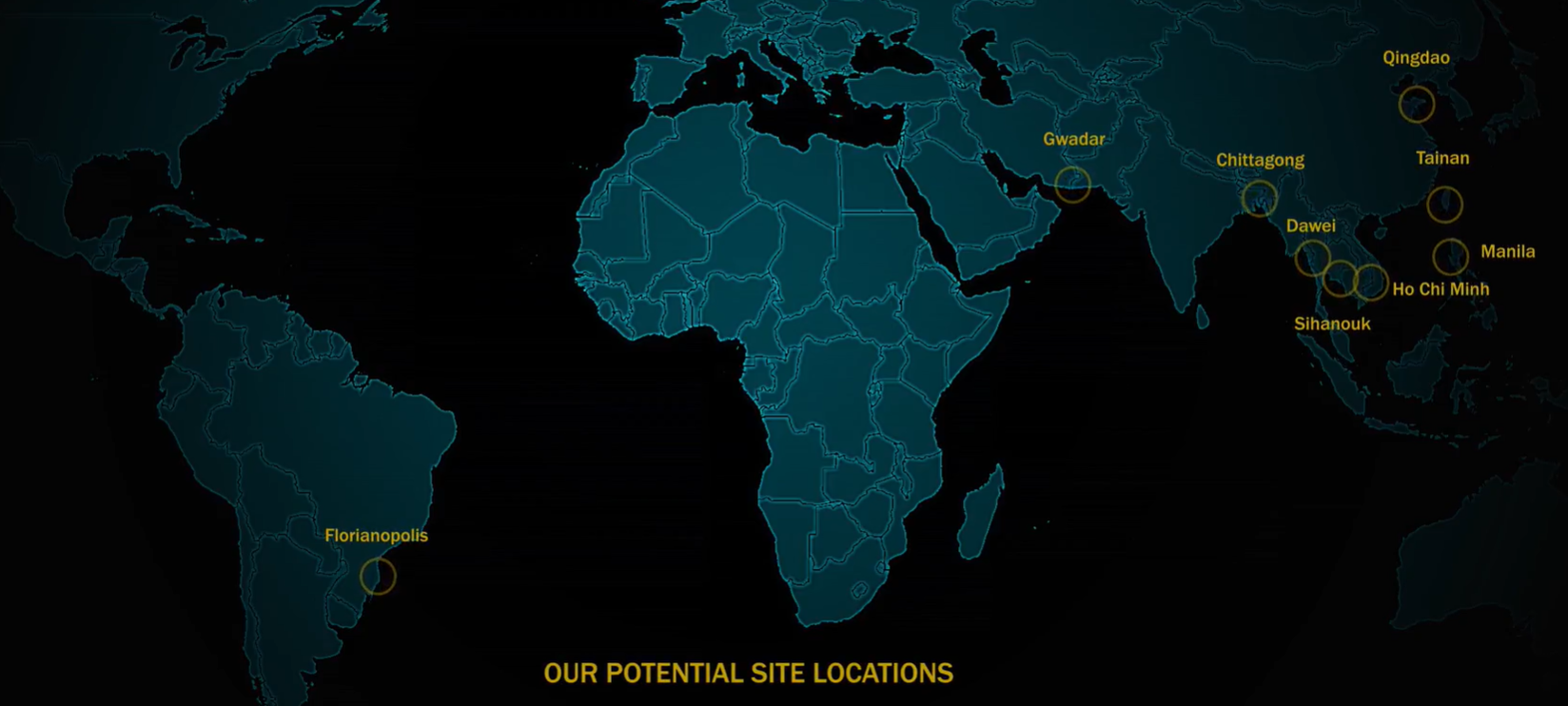 In this briefing:
---
With the shares down more than 95% from highs, on 28th February 2020, long-suffering ASX-listed Liquefied Natural Gas (LNG AU) (LNGL) announced they had entered into a Bid Implementation Agreement with Singapore-based private company LNG9 PTE LTD (LNG9). 
LNG9 will launch an all-cash Off-market Takeover Bid to acquire all the shares of LNGL (including all shares underlying the outstanding LNGL sponsored ADRs) at an Offer Price of US$0.13/share (or the Australian dollar equivalent- A$0.198/share based on exchange rate on 27th Feb).  The Deal values LNGL at a market cap of approximately US$75mn.
That is a bit less than half the value of the equity raised in early 2015 when the company sold new shares to fund its big push to a FID. Almost five years later and LNG prices are a lot lower, and there is still no FID.
The Offer proposed is conditional on a 90%-minimum acceptance threshold and receiving regulatory approvals. The Tender Offer period is currently expected to be open from 2nd April to 3rd May. 
LNGL's shares are currently trading at A$0.14, with 41% upside to the Offer Price. That is a VERY big spread and indicates how much risk there is in this.
In this insight, we take a look at the reasons behind this wide spread. 
The fact that Bitcoin has not picked up despite the worsening COVID-19 situation has left many questioning the "safe haven" status of Bitcoin. Is Bitcoin behaving in the same way as any other riskier asset? – we believe otherwise.
We recently introduced a novel method to assess the impact of COVID-19 on China's return to work status following the extension of the Lunar New Year holiday period COVID-19: An Alternative Data Approach To Analysing China's Return To Work Status. We concluded that 8AM rush hour traffic congestion averaged across China's ten largest cities each working day last week was 36.3% below normal. Now, one week on, we present the results of our latest analysis and conclude that traffic congestion increased, averaging 26.8% below normal. While this implies that more people were back at work, a positive sign, the results varied significantly by city. Indeed, one particular city recorded even lower congestion compared to a week ago, a sign that things actually got worse there. Here's a look in detail at our findings.  
Despite the fanfare only one Chinese company listed (and raised money) in London after the announcement of the London Shanghai Connect.  There have been no listing of Chinese Depository Receipts by companies listed in London.  This is starting to look like a white elephant.  We have reviewed the successful Depository Receipt programmes around the world and conclude that the pull to issue Chinese Depository Receipts is only weak at present.  We do think that companies are reviewing the option of issuing CDRs but there is no intense pressure to do so.  By following the factors we have identified, authorities and exchanges could build a more successful programme.
You are currently reading Executive Summaries of Smartkarma Insights.
Want to read on? Explore our tailored Smartkarma Solutions.