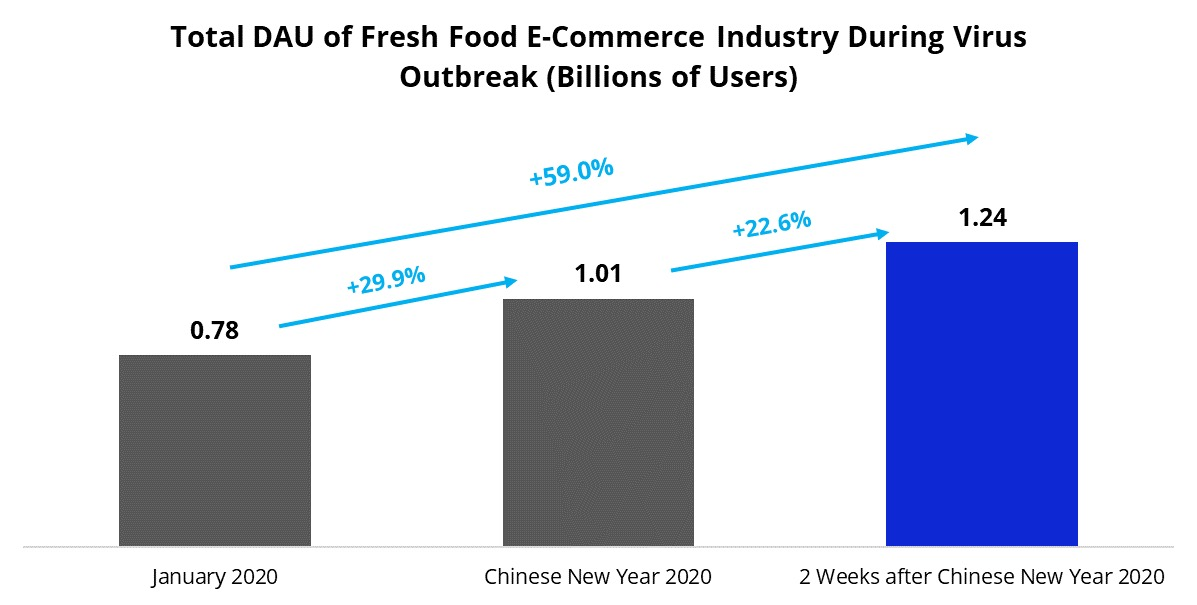 In this briefing:
---
China's fresh food e-commerce DAU just soared ~60% in less than two months as consumers increasingly turned to digital solutions to avoid human contact during the COVID-19 outbreak. JD is one of the primary beneficiaries of this trend given that, in many cases, it was the only major platform that could fulfill these orders due to its robust logistics network and use of contactless technologies.
While this growth is likely to moderate after the outbreak, we believe that JD is well-poised to benefit from the increased e-commerce penetration as it continues to introduce new technologies such as drones and autonomous robots to its delivery fleet. We note that JD was already growing its revenues and userbase rapidly even prior to the virus, indicating that the current situation has likely only catalyzed even faster adoption of the Company's services long-term.
You are currently reading Executive Summaries of Smartkarma Insights.
Want to read on? Explore our tailored Smartkarma Solutions.