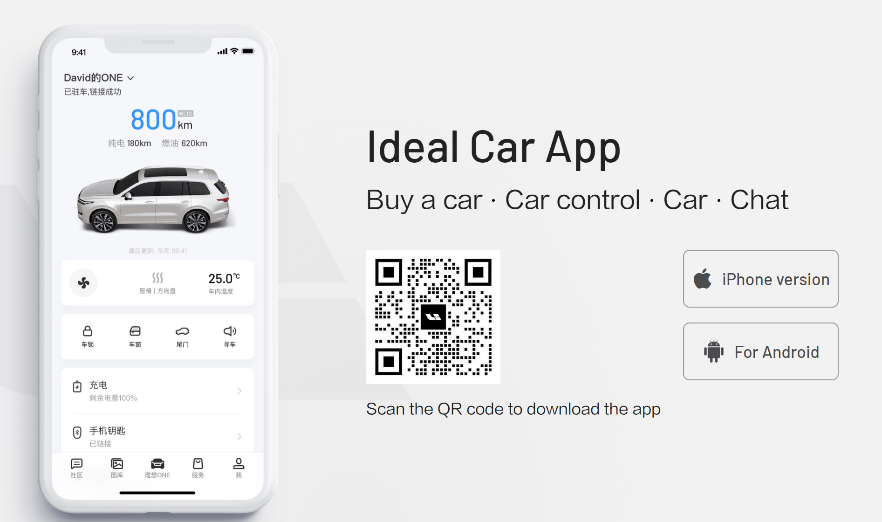 In this briefing:
---
In Tesla, Nio and Now Lixiang: Early Thoughts on Lixiang Automotive's US IPO Plan, we looked at Lixiang Automotive, a Chinese EV manufacturer, which at the time was looking to conduct an IPO. We concluded that the idea of subscribing to an IPO for a company that is still fresh in the industry appears quite risky. On Friday, Lixiang filed for its US IPO. In this insight, we take a look at:
The company's business model
Product line-up and comparison with competitors
Growth in delivery numbers against the backdrop of China's recovering NEV market
Potential valuation based on expected sales
Possible concerns and if Lixiang Automotive (LIX CH) should be preferred over existing EV players who have gone public
Our view on the company remains broadly the same as in our previous insight. We go through the details below.
We view China Evergrande as "High Risk" on the LARA scale. The company's financial risk profile is highly leveraged. Evergrande has been growing at an extraordinary pace, utilising debt for funding, though it now plans to slow its expansion and deleverage. The company's core development business has the following strengths: [1] predictable revenue growth, backed by adequate saleable resources; [2] largest presence and sales network in China; and [3] mass-market products targeting first-time home buyers. These advantages are partly offset by the company's debt-funded growth, increasing land cost, and aggressive financial policies.
Our Credit Bias on Evergrande is "Negative", due to its soft revenue growth, weak margins, increasing debt and poor liquidity. Evergrande's contracted sales have been growing despite the COVID-19 pandemic, thanks to its strong online sales platform. That said, the company is facing refinancing and liquidity pressure. Revenue could continue to be soft, due both to construction disruptions on account of the outbreak, as well as the company's limited resources to support property delivery. We remain cautious about the debt-like nature of the strategic investments in the onshore subsidiary and the cash-burning nature of the new-energy vehicle business. The declaration of a FY 2019 dividend may signal a halt with respect to the back-door listing, which could in turn trigger the exercise of put options by the strategic investors in January 2021.
We view the group as "Weak" on the LAGA scale, owing to the Chairman's dominance of the Board, and the company's continued investments in non-core businesses.
Blue Moon, a leading consumer household care company in China has filed for an IPO to list its shares on the Hong Kong Stock Exchange. According to the news media outlets, the company is seeking to raise about US$1bn through its public offering.
The company offers a wide range of products under three segments fabric care, personal hygiene products and home care products. Our analysis of the company financials reveals that despite a slowdown in the company's revenue growth, its margins have been significantly improving.
The company has been the first to launch several new products such as liquid detergent and liquid soap to the Chinese market and the first mover advantage has helped the company grow its revenues and market share.
Blue Moon has effectively utilised the growing e-commerce penetration in China which has helped the company generate a majority of its revenues through online retail channels.
Though declining revenue growth remains a concern, we believe strong growth prospects attached to the Chinese household care market should help Blue Moon to generate stable revenues.
Lixiang Automotive (LIX CH)/Li Auto is the first company to successfully commercialise EREVs (extended-range electric vehicle) in China, the Li ONE. Li ONE is a six-seat, large premium electric SUV which began volume production and deliveries in November 2019 and December 2019, respectively. Li Auto is backed by Meituan Dianping (3690 HK) which owns 14.5% of ordinary shares (5.8% of voting power). It is seeking to raise $500 million through a Nasdaq IPO, according to press reports. 
The IPO seems to be timed to take advantage of the surging share prices of NEV (new energy passenger vehicles) manufacturers such as Tesla Motors (TSLA US) and NIO Inc (NIO US). However, NIO's wild share price swings suggest that investing in the China NEV sector requires nerves of steel. On balance, for investors seeking exposure to the China NEV sector, Li Auto's fundamentals are attractive, in our view.
Alibaba (BABA)'s Freshippo opened two "Freshippo-mini" stores in Beijing.
Alibaba (BABA)'s Ele.me began to deliver goods other than cooked food.
The smart phone shipment decreased by 16.6% YoY in June, worse than 11.8% YoY in May.
You are currently reading Executive Summaries of Smartkarma Insights.
Want to read on? Explore our tailored Smartkarma Solutions.