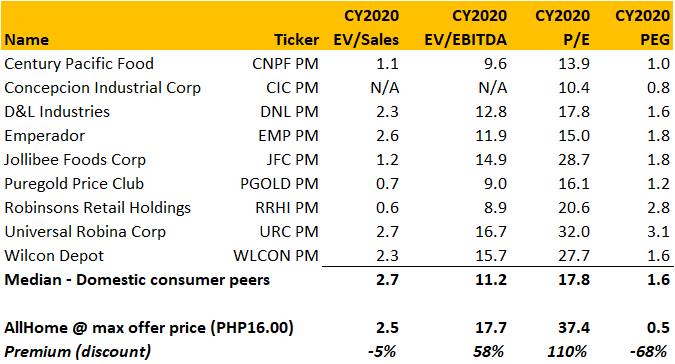 In this briefing:
---
AllHome (AHM PM) claims to have pioneered the "one-stop-shop" home improvement retailer in the Philippines. AllHome will launch book building on 13 September with pricing set for 26 September.
In our initiation note, we noted that AllHome seems to have a long runway to maintain its high growth, improving margin equity story. However, our enthusiasm is tempered by AllHome's significant cash burn. From a valuation perspective, we believe that the IPO will prove attractive to growth investors.
For reference, our previous notes on Topsports
Initiation note: AllHome IPO Initiation: Cash-Guzzling Growth 
Benchmarking study: AllHome IPO: Benchmarking Points to a Trade-Off Between Growth/Margin and Returns 
Get Straight to the Source on Smartkarma
Smartkarma supports the world's leading investors with high-quality, timely, and actionable Insights. Subscribe now for unlimited access, or request a demo below.