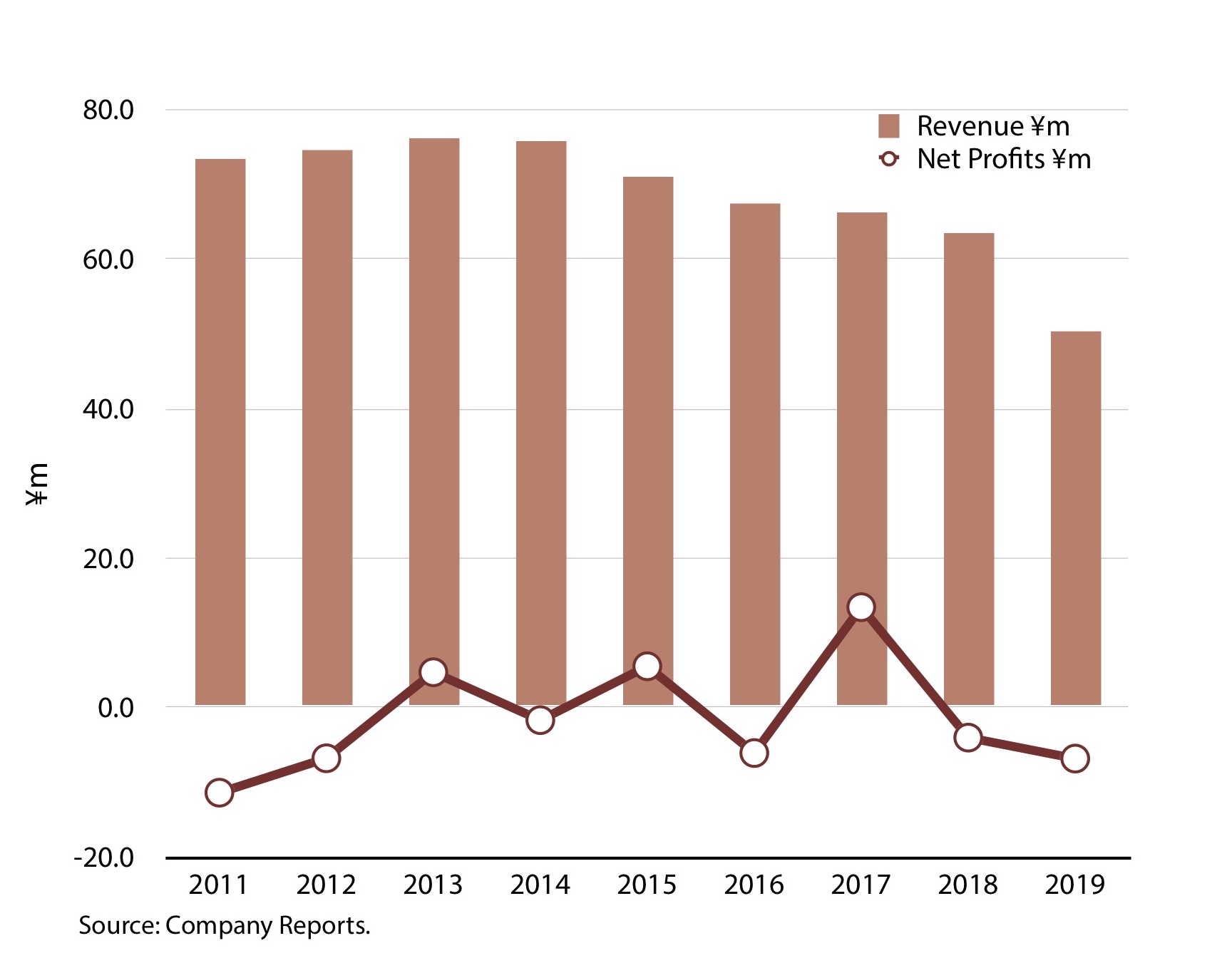 In this briefing:
---
Japan's major apparel firms are in trouble as Onward Holding (8016 JP)'s decision to slash 50% of its stores and Sanyo Shokai (8011 JP)'s fight with activist shareholders both demonstrate.
For nearly 30 years, Renown (3606 JP)  was the worst of the bunch but it has at last been forced to file for bankruptcy protection, with wider implications for the apparel and department store sectors. Other apparel firms like Sanyo Shokai also look to be in trouble.
In the end, the crisis in the big apparel firms is also a crisis for department store apparel floors. Given that 30% of department store sales come from apparel and, other than cosmetics and jewellery, what profit there is in department stores also comes from clothing, this remains a serious problem. When Onward, Renown, Sanyo Shokai and others close down so many brands in so many department stores, the buildings themselves lose even more lustre, making it harder to find new tenants or wholesale suppliers. More closures and mergers may be on the cards (for details see below).
You are currently reading Executive Summaries of Smartkarma Insights.
Want to read on? Explore our tailored Smartkarma Solutions.