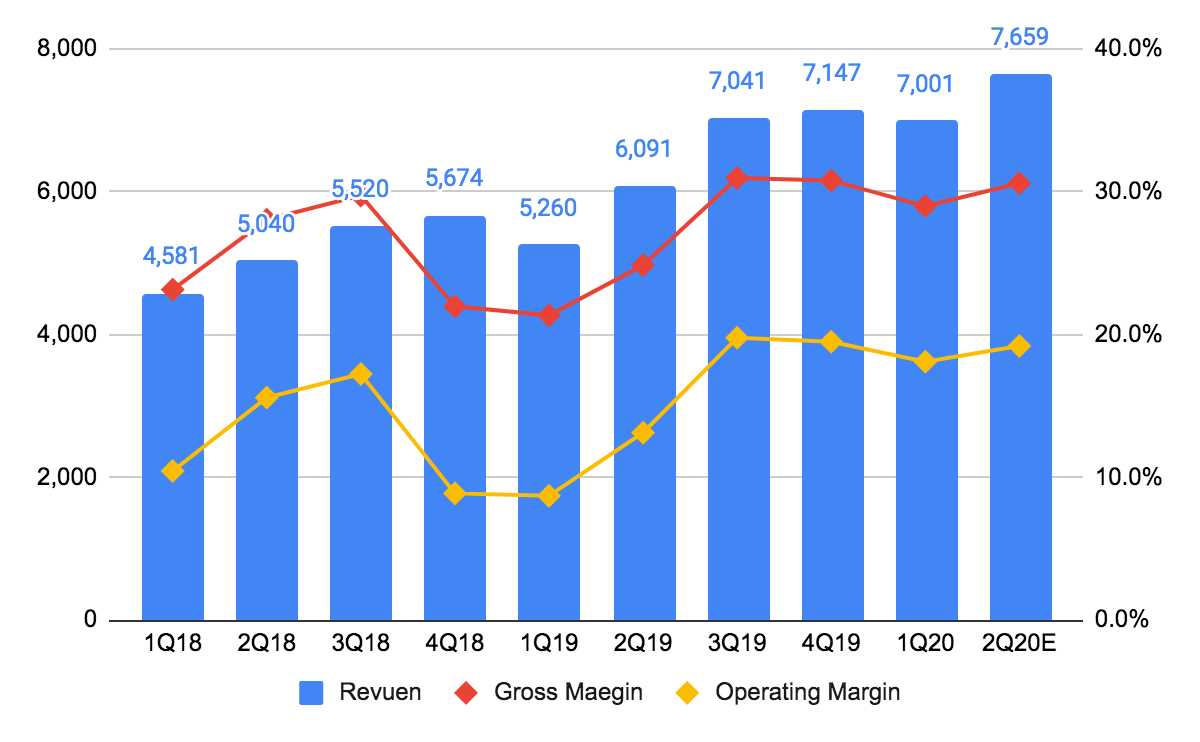 In this briefing:
---
* Solid Prospects: Hong Kong Exchanges & Clearing's (388.HK) [HKEx] share price has increased HKD 152.40 (72.1%) since its pandemic panic trough of March 21, 2020. The run appears to price in the entire suite of US-listed mainland Chinese ADRs to be ambitiously shifted to HKEx along with market velocity. HKEx looks to be the beneficiary of derivatives and ETF business development, and the IPO listing share for HKEx;
*June Ahead of Expectations: HKEx June volumes were ahead of expectations in both the cash and the derivatives markets; and
*Just Pay The Dividend: HKEx is sitting on an enormous level of excess cash of over USD 3 bn which likely will be managed more properly when a less deal happy CEO takes over the helm by October 2021. 
* Poor Operating Result:Aeon Financial Service (8570.JP) [AFS] reported a FY 1Q20 operating loss of JPY 0.8 bn, and a net loss of JPY 1.1 bn. The poor result was driven by JPY 30.7 bn in net loss provisions, as credit quality across AFS deteriorated well beyond expectations resultant of the global slowdown attributed to COVID-19;
* ASEAN Risk: Aeon Thana Sinsap (ATS.TB) [ATS], AFS' 54.3% owned subsidiary) reported a 46% YOY decline results to THB 530 mn, as ATS temporarily closed 70 branches for about six weeks through mid-May due to COVID-19, and offered credit assistance to customers in line with the Bank of Thailand's relief measures. Aeon Credit Service Berhad (ACSM.HK) reported results of MYR 26.3 mn  – declining 69% YOY in 1Q to MYR 26.3 mn. The Malaysian government's Movement Control Order (MCO) to prevent the spread of COVID-19 had a negative impact on local business activities,
*Dividend Cut: FY 2/21 DPS guidance of JPY 23 is a sharp reduction in DPS – but in line with the projected profit decline and works out to a dividend payout ratio of 50%-100%. This was a negative surprise as AFS had made a convincing argument for dividend stability at the FY 2/20 earnings briefing. If a 2nd wave of COVID-19 occurs, we'd expect the dividend to decline to zero.  
In our view, KYEC embraces 5G migration cycle at infrastructure base stations and smartphones, as well as many other IoT devices, RF filter/PA, CMOS image sensors and server chips. We expect KYEC to post double digit YoY revenue growth in 2020. As such, we initiate coverage on KYEC with a Buy call and 12-month TP of TWD50.
We visited three companies in the Mitr Phol Group, namely hotel chain Erawan, the  and Thailand's largest coal producer Banpu. This is a quick run-down.
Erawan reported net loss of Bt77m in Q1'20 and EBITDA contraction of 63% to Bt224m. The company closed its Thai hotels since April and Manila-based ones since May 19.
Cost cutting: The company plans to cut lease payments by 20-30% and also postpone debt repayments to the banks. They also plan to cut investments by 50%.
Banpu Power reported healthy EBITDA of Bt1.77bn (up 10% YoY) on the back of Bt1.84bn  (+5% YoY) buoyed by stronger demand for power and steam in China needed to operate hospitals. However, its one-time core power plant BLCP contributed a loss of Bt70m due to translation losses. The hidden crown jewel is Banpu NEXT, the renewable business, which just needs time to appreciated.
The parent company Banpu reported an EBITDA of US$134m, down 42% YoY, and earnings of Bt55m. The coal business, just like other energy segments (oil, gas), performed poorly, but Banpu made the most of it by negotiating down the price of Barnett in the United States, a deal that will be concluded towards the end of this year.
Live entertainment audiences in China and other Asian nations will continue to grow exponentially post virus.
This small cap, diverse entertainment company hits the demo jackpot with music and cinema product among every key vertical: live concerts and events, streaming, digital.
Live attendance at entertainment venues now imprisoned by virus crisis, but that could change fast and this penny stock already has a viable footprint in key segments.
You are currently reading Executive Summaries of Smartkarma Insights.
Want to read on? Explore our tailored Smartkarma Solutions.