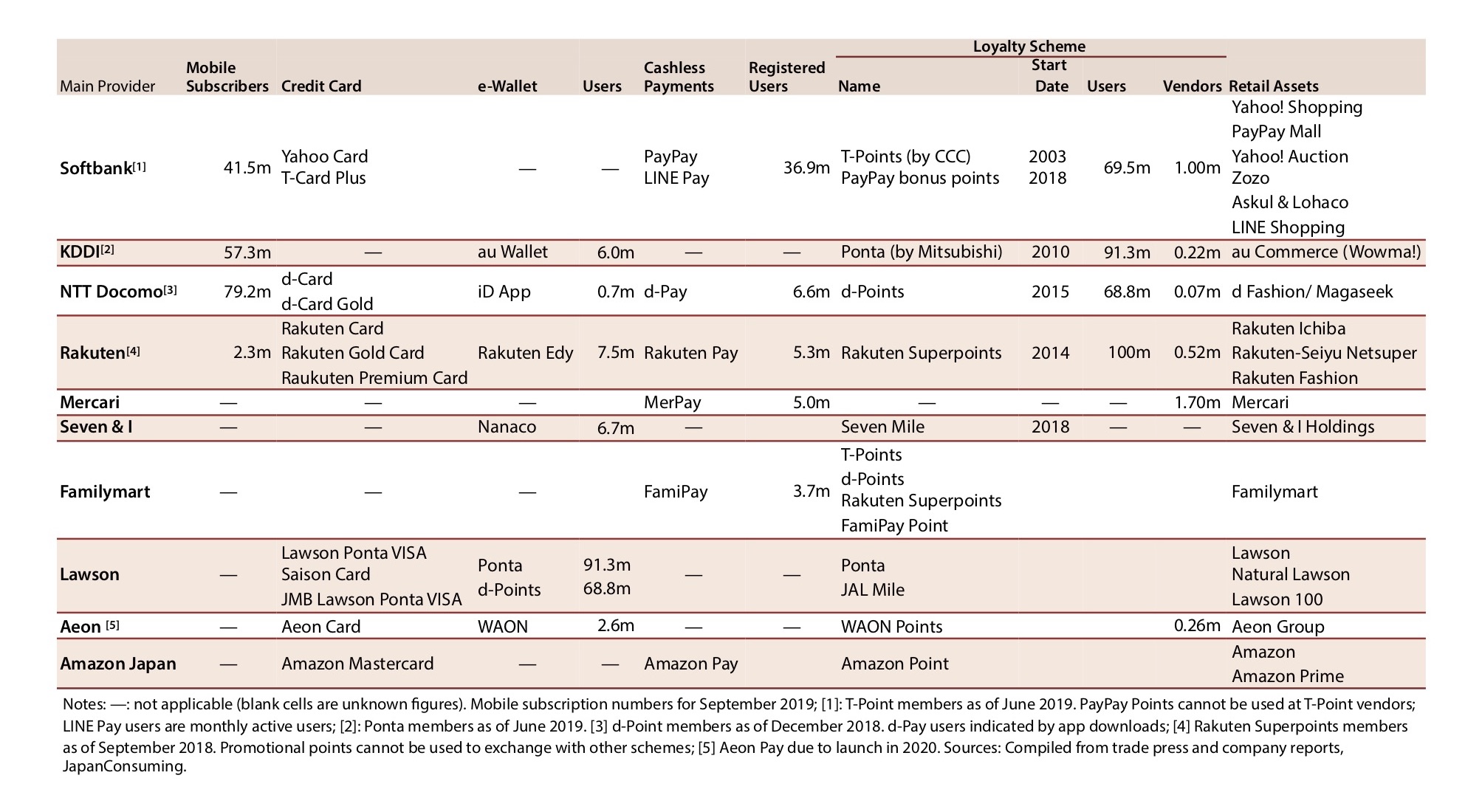 In this briefing:
---
When Origami, the only independent mobile payments provider, last month agreed to be bought by Mercari and merge its systems with Mercari's own Merpay service, it was a sign of the growing necessity for scale in what is the fastest consolidating sector in Japan today.
Origami had scored a couple of major successes since launching in 2016 but, after the recent consolidation among the biggest players, it realised it just didn't have the budget to scale fast enough on its own. Mercari is in a similar situation but, even with Origami, Merpay remains one of the smaller players in the market.
Origami, Merpay and LINE are all too small to be able to afford the kind of aggressive incentives that PayPay has been offering and is a key reason why LINE agreed to a takeover by Z Holdings and Origami's merger with Merpay. Even then, this is not enough to take on the digital zaibatsu, Softbank/Z and Rakuten.
Last week's announcement of a tie-up between Mercari and NTT Docomo and the latter's determination not to lose out to Rakuten and Softbank/Z – it even tied with Amazon to avoid this – and the impossibility of Merpay being able to scale alone, suggests a full takeover of Merpay by NTT Docomo is on the cards.
If so, NTT Docomo has a chance to be one of the big 3 in cashless payments in Japan, alongside PayPay and Rakuten Pay (in the long-term).
The trouble is no one is going to be making money out of payments for a long time – unless PayPay stops offering all those juicy incentives.
The current disruption in the air travel within and outbound of China is unprecedented as the government has imposed lock-down to contain the COVID-19 virus. The lock-down coincided with the Chinese New Year holidays which is the peak travel season in the country.
We do not know when the air passenger traffic will return to normal; however, we expect the government to either directly or indirectly to act as a backstop in case of liquidity problems or worse bankruptcy of any airline company.     
Although significant risks exist, markets are placing China Southern Airlines (1055 HK) FY20 earnings below 50% – 60%  below the consensus estimate, we expect some losses to be covered by either insurance payout or by government intervention through tax breaks, cheap loans with extended periods or loss compensation.  
Banco Inter SA (BIDI11 BZ)  4Q19 results came in ahead of consensus
Fintech metrics are also largely positive, despite the intense competition in digital banking
Return ratios appear to be recovering, with the efficiency ratio improving along with a lower cost to serve; we also believe that lower customer acquisition costs should filter through in 2020
Balance sheet trends are also generally healthy, and the very strong core capital ratio provides a springboard for further portfolio expansion
The rise in cost of risk is a potential amber flag, but so far credit quality is healthy and close to 50% of the loan book is in collateralised real estate lending at reasonable LTVs
Banco Inter is not a value stock; but we believe it is well capitalised to grow organically and attractive on its growth prospects with a long run PEG ratio of 0.57x 
Risks include intensifying competition driving customer acquisition cost higher, and the risk of higher delinquencies leading to a high cost of risk
We advocate a pair trade of long China Southern Airlines (1055 HK), short Air China Ltd (H) (753 HK) based on three thesis: 1.) Air China's high proportion of international traffic to lag behind domestic recovery; 2.) Higher unit cost at Air China is an added burden; and 3.) Air China's holding in Cathay Pacific Airways (293 HK) will be a drag on its rebound.
In terms of valuation, CSA's 0.78x P/B is 58% down from the peak of 1.86x in the last five years, which is more attractive than Air China's 0.95x, down just 47% from its five-year peak of 1.79x.
We believe Circles.Life is likely Singapore's newest unicorn thanks to its recent investment from global PE firm Warburg Pincus. We believe the digital telco has already captured over 5% market share in Singapore, is rapidly expanding its presence in Taiwan & Australia, and the company has said that they are now eyeing two new markets to enter by end-2020.
We believe that Circles.Life's success indicates a broader shift in the telco industry to competing more on customer service & digital experiences – away from the price competition and commoditized offerings, the old business model that traditional incumbents are used to. 
You are currently reading Executive Summaries of Smartkarma Insights.
Want to read on? Explore our tailored Smartkarma Solutions.