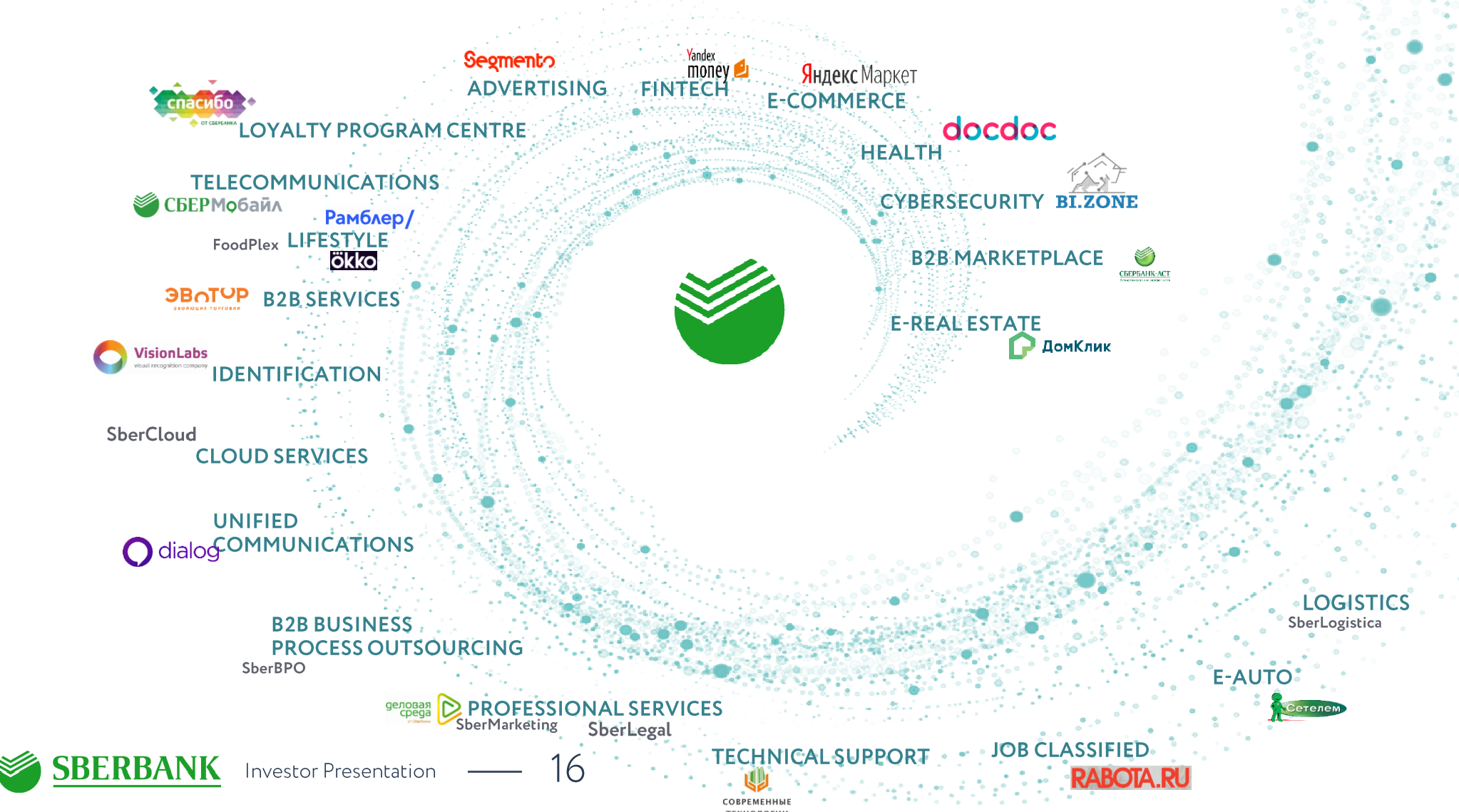 In this briefing:
---
In a previous insight, https://www.smartkarma.com/insights/sberbank-the-beast-from-the-east, we highlighted the attributes and merits of this profitable, efficient, and forward-looking digital-traffic centric lender. The bank stood out as an EM winner and a consolidation beneficiary of a creaking Banking System within a relatively solid economy. This remains true.
We warned at the time that the stellar fundamental momentum was at risk of eroding and deteriorating at some stage. Such trends cannot last forever. That has in deed come to pass. Our PH Score captures qualitative trends underway and a rating of 3.9 today is decidedly subpar. This compares with a 9 when we published the insight last year. Shares have not done badly in this period.
The bank will still have its admirers. A low PER (5.6x) and a high Total Return Ratio (3.6x) and Dividend Yield (6.8%) back the narrative. Some will claim that Sberbank is a cheap technology stock. One could also argue that such valuations in fact reflect risk more than opportunity. A P/Book of 1.3x though counters this somewhat. However, Franchise Value looks high at 25%. Franchise Value is more suitable to use across jurisdictions for its installed capacity characteristics. There are plenty of banks in Asia and Europe trading on a FV of <10%. And in many cases <5%. We have to take a global view.
What we are focused on, though, is fundamental momentum. The PH Score does include a valuation variable which is supportive in this case while core fundamental trends erode. The only variable that has helped at Q119 is Liquidity with the PH Score weighed down by deterioration in Profitability, in Efficiency, in Capitalisation, in Asset Quality, and in Provisioning.
Perhaps, we are too harsh.  Profitability is still elevated and has not dropped away precipitously. But the trend is not positive. And Efficiency is still a standout despite exhibiting some deterioration. Asset Quality (Problem Loans) though has eroded markedly, partly due to accounting changes in impairment and problem Loan recognition, despite "overdue" balances remaining remarkably benign versus the system.
However, we are convinced that Sberbank is a symptom of global markets where high quality and very often high profitability banks have become too popular such as some Indonesian and Brazilian lenders as well as say Credicorp. These "good" banks are being priced by extrapolation (on FV) that does not take into consideration something going awry. Many of the "favourites" have strong domestic franchises today. We must remember that there a lot of cheap unfashionable banks out there where you are being paid to take on the risk and a lot of "new" operations and challengers. One could argue that banks such as Sberbank and say Bradesco are evolving into traditional-challenger operations via technology.
We will change our view when fundamental momentum, trends, and value-quality signals tell us.
In our weekly Shanghai/Shenzhen Connect Ideas series, we aim to help our investors understand the flow of northbound trades via the Shanghai and Shenzhen Connect, as analyzed by our proprietary data engine and highlight interesting trade ideas. 
We split the stocks eligible for the Shanghai/Shenzhen Connect trade into two groups: stocks with a market capitalization above USD 5 billion, as well as between USD 1 billion and USD 5 billion.
In this insight, we would like to highlight strong inflows into China Int'L Travel Service (601888 CH), Jiangsu Yanghe Brewery A (002304 CH), and Meinian Onehealth Healthcare H (002044 CH). We will also highlight outflows from Hangzhou Hikvision (002415 CH), and Luxshare Precision Industry (002475 CH).
NTT Docomo Inc (9437 JP) says that initial take up for its new pricing plans has been slower than expectations, driven by the end of handset bundling and anticipation of Rakuten Mobile market entry later this year.  After a little more than a month, around 3mn subscribers had opted in, which is less than then 5mn that switched in the month following DoCoMo's last major pricing change in 2014.  No early guidance changes are expected but this issue likely will attract a lot of attention at Q1 results later this month. 
Get Straight to the Source on Smartkarma
Smartkarma supports the world's leading investors with high-quality, timely, and actionable Insights. Subscribe now for unlimited access, or request a demo below.