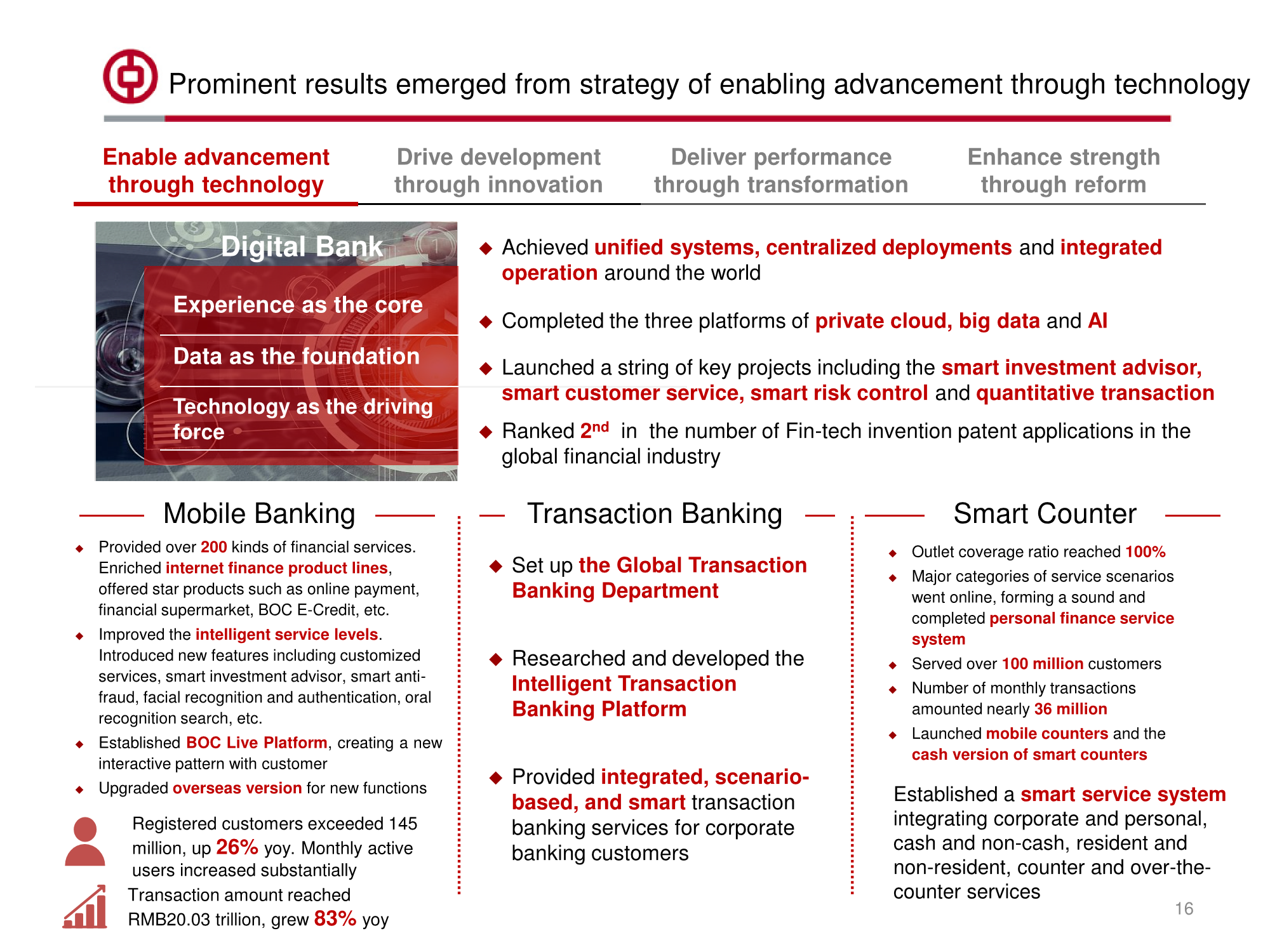 In this briefing:
---
Buying shares in a high-yielding Chinese bank is of course predicated by a macro or socio-economic or political assessment of the country's prospects. And based on a long-term timeframe beyond trading gyrations.
It makes sense that if you wish to have exposure to China, you buy shares in a bank, as a proxy within a diversified portfolio. Not at any price. You want deep value given strategic issues. And you will get income.
At least in the case of Bank Of China (601988 CH) shares do not come rich. Shares trade on a P/Book, FV, Earnings Yield, and Dividend Yield, respectively, of 0.55x, 6%, 21%, and 6.6%, respectively. That looks like deep value.
The aforementioned valuations and a deeply oversold RSI would seem to price in a great deal of bad news and/or a dire future.
Within the banking sector, as elsewhere, there has been an unsurprising spate of negative news. China Banks – Missing Financials, Negative Growth, High Special Mention Loans by Daniel Tabbush flags up pertinent issues which have been bubbling for awhile now. While especially mindful of this and always attentive to our colleague's experienced insights, we also look for opportunity as well as risk. Maybe, there are glimmers of light amidst the general reticence or antipathy towards the Chinese banking model? We need balance, perspective, and time. After all, were US and UK banks not bailed-out by the State post GFC? Are Indian banks so much better investments given revelations by our colleague Hemindra Hazari? What about creeping nationalisation (say Poland, Russia) and interference/State instrumentation elsewhere (say Turkey as covered by the venerable Ercan Uysal)? Experts Victor Galliano and J. Brian Waterhouse  thoughts on the role of state banks within Lula's Brazil and the government-bank nexus in Japan would be instructive. Moral hazard is pervasive amidst global banks. Governments need banks and vice-versa. But that does not make them bad investments per se, and they are an important part of world indices. Some investors may find them unfashionable, even uninvestable as a matter of principle like Terry Smith,  avoiding them like the plague, while others will seize an opportunity at the price. There are good banks and bad banks as well as plenty of average ones, not to mention new challenger outfits and technology banking offerings. There are above all expensive and cheap banks that trade above and below their intrinsic value. Warren Buffet is a big buyer of selective US banks where risks have ebbed in recent years.
We highlight that top Chinese banks generally provide more quarterly data than many European lenders: it would be helpful for some additional quarterly asset quality granularity which we have for FY18. In addition, Chinese banks are set to recognise problematic loans earlier than their international peers. The 60-day NPL rule requires mainland banks to reclassify the loan and set provisions 30 days earlier than elsewhere. This cannot be a bad signal. Some banks are reportedly already working with an internal 30-day rule. It does mean, yet again, more market solutions: more restructuring, more disposals to third-parties. No gain without pain. Or 一分耕耘, 一分收获 : "Without plowing and weeding there is no harvest". 
Trends or Fundamental Momentum signals at BOC are satisfactory-solid rather than gung-ho. While systemic asset quality (and cost of funding to a lesser extent) issues weigh heavily on recent results, the bank has prudently improved its capitalisation, enhanced its provisioning, while cost-control remains exemplary with underlying "jaws" at a highly positive 690bps. The improvement in Efficiency is a plus signal amidst the asset quality smoke. Our PH Score of 7.2 is in the top global 25%, boosted by the valuation component.
Bank of China has a perfectly sensible modernisation/innovation game plan and model, though never straying too far from strategic development objectives. This can irksome for purists. As one of the "Big Four", risks (downside) and opportunities (upside) may be thus more limited than other less strategic lenders. But we would rather stick with a defensive stable player at this price while acknowledging the fundamental merits of much more expensive but credible players such as Bank Of Ningbo Co Ltd A (002142 CH) and China Merchants Bank A (600036 CH).
We are not saying that BOC is the most perfect bank in Asia or EM. If it was, the rating would be very different and it might then suffer from valuation risk along with EM bank "favourites" today. Rather, we are pinpointing that Bank Of China (601988 CH) is the best value among China's large listed lenders and cheap by any metric globally. The bank has as much potential as the other D-SIBs or G-SIBs. China Banks:  Deep Waters Not to Drown but to Cleanse provides a comparative assessment, highlighting the bank's relative value and reasonable fundamentral trends.
The Huatai Securities Co Ltd (A) (601688 CH) GDR (Global Depositary Receipt) pricing came out the 11th of June at US$20.00 to US$24.50 per GDR, conveniently after a day with a 5% gain in both the H-share and the A-share issues, announcing the deal at a then 12.5-28+% discount, which was wider than most seemed to have expect. 
The deal apparently got moved up to Thursday night the 13th.
Then it got moved back to today.
Now with the deal well-subscribed at the low end, there are warnings investors need to be bid higher than the bottom end to get any paper. 
The deal now prices today for trading starting on the 20th of June. 
The Italian bank system's lack of concentration makes it, on paper at least, ripe for M&A consolidation, and open to cross-border M&A
The reality is, we believe, more complicated; Italian banks, exposed to the "triple jeopardy" of challenges, are viewed with caution by other Eurozone banks
Prospective Italian banking M&A activity has more recently been domestic, due largely to Italian-specific challenges, which have acted as "poison pills", and are still a drag on bank M&A domestically
Investors are concerned that intra-Italian bank M&A results in a "dilution" of returns, balance sheet erosion and credit risk concentration; this flies in the face of ongoing de-risking of balance sheets, that are still a work in progress
In the Italian bank M&A map, we see, in general terms, that Intesa Sanpaolo (ISP IM) and UniCredit SpA (UCG IM) are the potential acquirers; Unione Di Banche Italiane (UBI IM), Banco BPM SpA (BAMI IM) and Banca Popolare Dell'Emilia Rom (BPE IM) are both potential acquirers of smaller banks and possible targets or merger candidates; Banca Monte Dei Paschi Di Sien (BMPS IM) is in consolidation limbo, government-controlled and with yet more de-risking to do; Banca Carige (CRG IM) and Credito Valtellinese Sc (CVAL IM) are, we believe, confined to being acquisition targets for banks with high risk appetites
Italian bank stock valuations are, in our view, driven by the challenged domestic macro-economic and political outlook; yet we would highlight, for the longer term, UniCredit SpA (UCG IM) as the quality name with an attractive dividend yield and higher payout potential, with Unione Di Banche Italiane (UBI IM) and Banco BPM SpA (BAMI IM) as the higher risk, deep value stock picks
Tai Hing (6811 HK) raised US$96m at HK$3.00 per share, below the mid-point of its price range. We have covered the IPO in our previous two notes:
In this insight, we will update on the deal dynamics, implied valuation, and include a valuation sensitivity table.
Get Straight to the Source on Smartkarma
Smartkarma supports the world's leading investors with high-quality, timely, and actionable Insights. Subscribe now for unlimited access, or request a demo below.