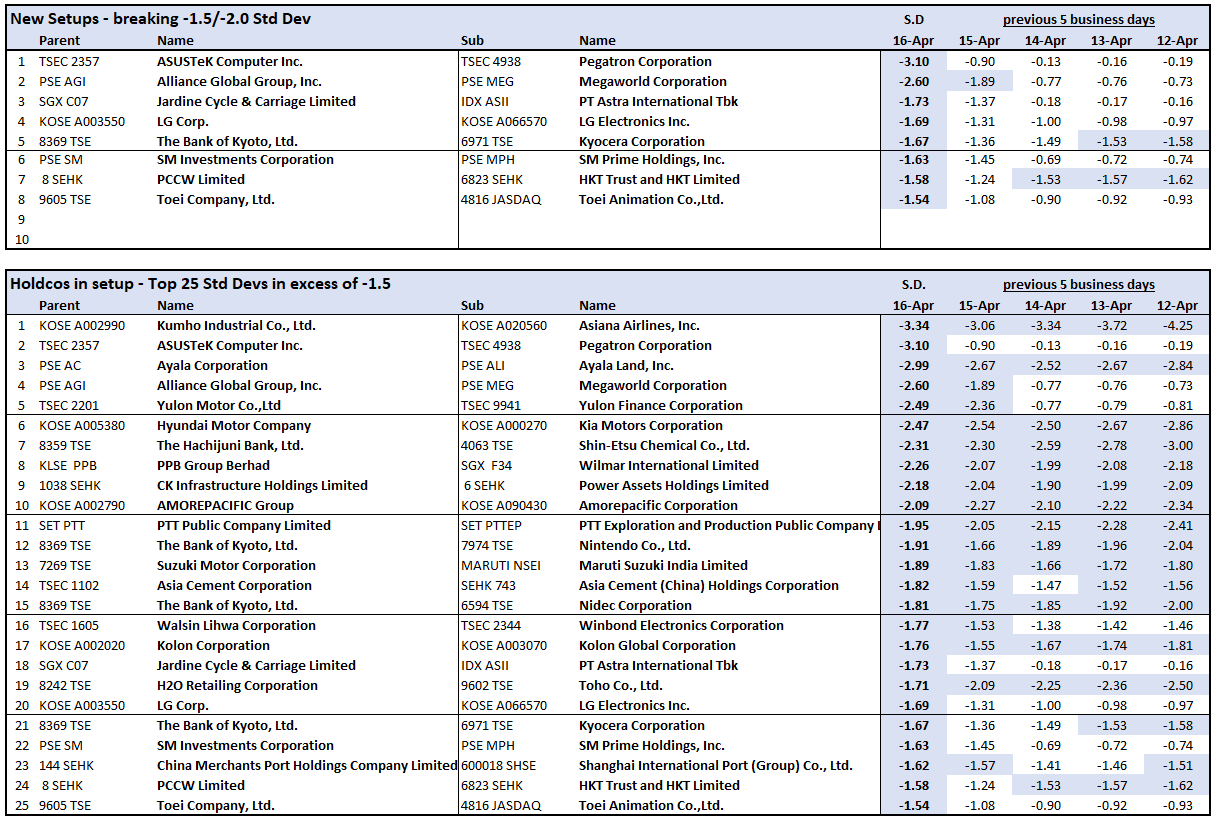 In this briefing:
---
When I wrote Japan Post Insurance Placement – Bidding Time last Friday, the shares had fallen ~7% in three days to ¥2585/share and it was "bidding time" for international accounts. The point was that one should bid in absolute terms but that there was a vested interest to see the shares lower on Monday. 
The shares ended 4.3% lower on Monday, which was the first day of the pricing period (which is when deals normally price in Japan), at ¥2585. This was done in very big volume and the closing 5-minute period at 300,000 shares was almost 1x ADV by itself. 
After the close, the deal was priced at ¥2375, which while down only 2.4% from the undisturbed price, was 9.3% accretive vs the undisturbed price when you take into account the large buyback. That will show up in EPS, and a decent chunk of it will likely show up in DPS.  
The first major index inclusion event comes today. There are things to think about. The other major near-term index inclusion treatment may get announced tomorrow.
Meanwhile, it is worth looking at JPI itself. 
This week in StubWorld …
Preceding my comments on Bank of Kyoto and other stubs, are the weekly setup/unwind tables for Asia-Pacific Holdcos.
These relationships trade with a minimum liquidity threshold of US$1mn on a 90-day moving average, and a % market capitalisation threshold – the $ value of the holding/opco held, over the parent's market capitalisation, expressed in percent – of at least 20%.
SPX is putting on the final touches of a maturing rising wedge with a similar pattern set up that we pinpointed in September 2018 that led to our short call at SPX 2,944.
RSI divergence has not confirmed recent highs and formed a triangle mirroring the pattern set up in September 2018. RSI bear divergence warns that the rise is at risk given slowing upside momentum and buy volumes.
Global risk appetite remains strong and could delay a break down with upside noise from a trade deal spike but this compelling set up warns of disappointment stemming from deal hurdles, lack of key trade point resolution or a drawn our trade schedule with underlying tariffs that leaves markets wanting after pricing in the better part of a full deal. Sell the fact set up?
Breadth has deteriorated markedly from the early February peak as the SPX continues to chisel out new highs as internals weaken, again mirroring the late 2018 cycle.
Get Straight to the Source on Smartkarma
Smartkarma supports the world's leading investors with high-quality, timely, and actionable Insights. Subscribe now for unlimited access, or request a demo below.