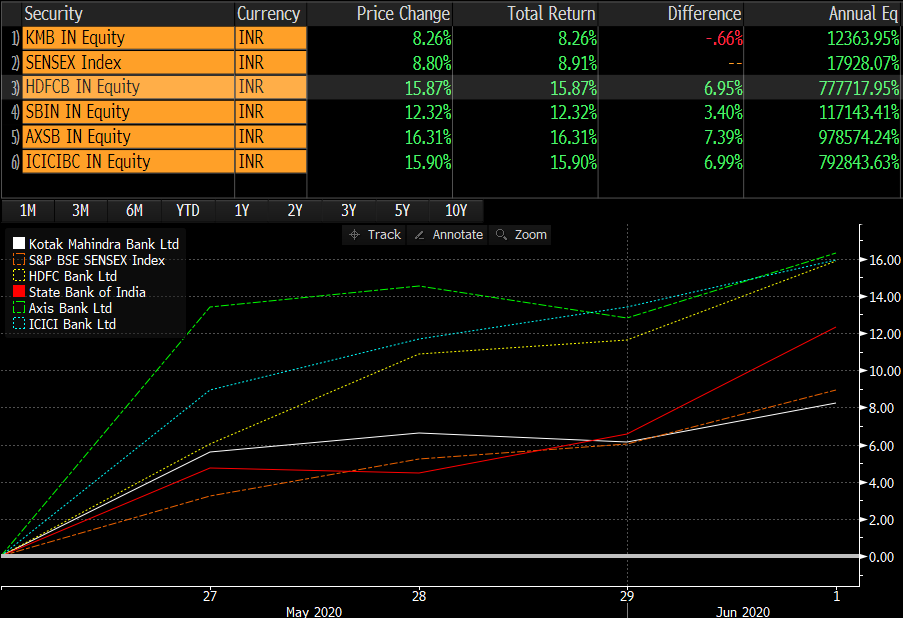 In this briefing:
---
In this insight, I'll take a quick look at the deal dynamics.
In Ian Fleming's iconic James Bond movie franchise, the dapper 007 manages to get away, however precarious the situation. Similarly, in Yes Bank (YES IN), one Additional Tier 1 Capital (AT1) perpetual bond issued under Basel III classification has escaped from being written down. In the wide publicity that the write down of Yes Bank's AT1 bonds received, analysts and the business media have not highlighted how this particular AT1 bond issued under the Basel III framework survived to live another day.  Yes Bank's AT1 issue of Rs 2.8 bn, at a coupon of 10.5% per annum issued on December 31, 2013, has not been written down, as the Reserve Bank of India (RBI) notification linked to the Basel III guidelines at that time did not incorporate the clause that "the write down of any Common Equity Tier 1 capital shall not be required before the write-down of any AT1 instruments (including the Bonds)". The letters of offer of the other two AT1 bonds which were written down, and which were issued on December 2016 and October 2017 respectively, incorporated this vital clause, as by then Basel III guidelines had evolved to incorporate this loss absorption measure.
FTSE Straits Times Index (STI) (STI INDEX) has been a great underperform short compared to stronger horses in Asia but is at a point of an inflection if risk continues higher, the STI will try to rally to 2,700 resistance.
RSI bull wedge and price flat range stand out as bullish if we do not see a bear impulse below 2,500.
Given our risk on bet for the SPX to reach for 3,100, and core Asia trading near range highs, Singapore becomes an attractive laggard upside play that has trailed the region. There is a limited window for a rally to unfold per our cycle dates.
A rise at this stage would be tactical with a bearish macro stance barring a clear break above 2,720/50.
You are currently reading Executive Summaries of Smartkarma Insights.
Want to read on? Explore our tailored Smartkarma Solutions.