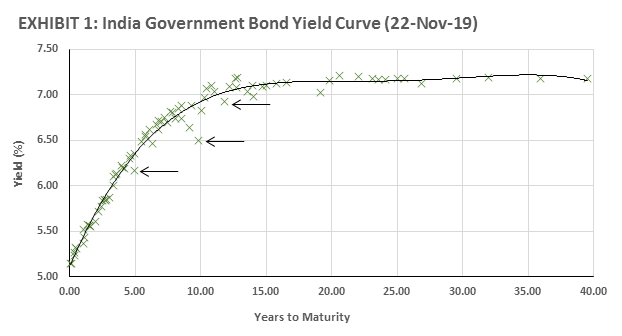 In this briefing:
---
2019 has been a good year for investors in local currency Indian government bonds but we see a year of mediocre returns in 2020. A combination of fewer policy rate cuts and continuing fiscal deficit concerns will keep long-term interest rates from falling further, in our view.
Our analysis shows that when interest rates are stable or rising, illiquid government bonds tend to outperform their liquid comparators. This outperformance is observed both in terms of capital appreciation (favourable price movements) and in total returns (including carry). Going into 2020, for long-term investors, we see value in switching out of liquid INR government securities into illiquid INR government securities.
Get Straight to the Source on Smartkarma
Smartkarma supports the world's leading investors with high-quality, timely, and actionable Insights. Subscribe now for unlimited access, or request a demo below.