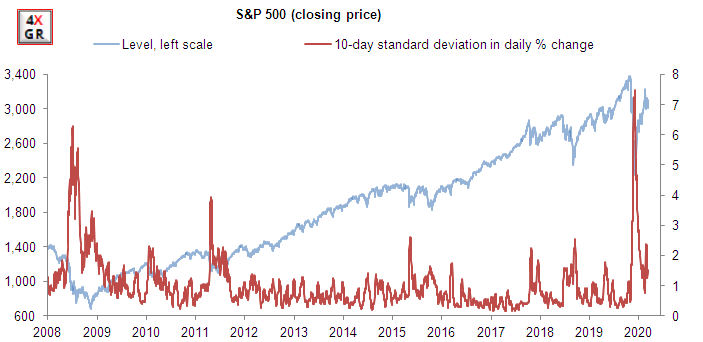 In this briefing:
---
Major currencies, equity markets and the price of crude oil since 8th June – the cycle low in the US Dollar – have exhibited reasonably limited directionality, narrow trading ranges and very low volatility, with the notable exception of currencies in Central and Latin America.
However this is not a case of more confident financial market participants finding their feet, in our view.
Rather it is a reflexion of greater global risk aversion, with financial markets unable to see through the smoke and reluctant to pit themselves against their peers and test monetary authorities' resolve at a time of still acute uncertainty on many levels.
You are currently reading Executive Summaries of Smartkarma Insights.
Want to read on? Explore our tailored Smartkarma Solutions.