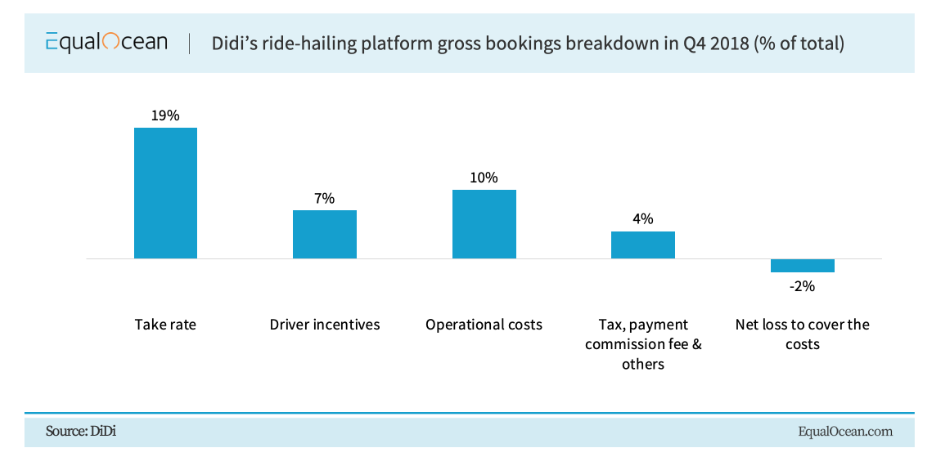 In this briefing:
---
It was reported on last week that DiDi Chuxing (1284375D CH) plans to go public, allowing existing investors want to cash out during a difficult time for the business. DiDi is backed by Softbank and is regarded as the Chinese version of Uber. Even before the pandemic, the company was struggling to generate profits and also had issues regarding the safety of passengers. The pandemic could have only made things worse for the company. At a time where ridesharing is avoided, DiDi wants to go public. If the news is true, the timing of the IPO indicates that DiDi is desperate for money. In this report, we take a look at the company, its background, growth prospects, and an estimated valuation. In our opinion, it is unlikely that the company will have an IPO in the current economic situation.
We go through the details below.
Smoore International (6969 HK) is the global leader in the manufacturing of vaping devices and components, having a market share of 16.5% in 2019. The company raised HK$918 million in an IPO and started trading on 10th July, and in its first nine trading days, the shares have risen by 206.5% from the IPO offer price. On 22nd July, Smoore warned that, as a result of fair value changes for convertible preferred shares and promissory notes and share-based payments as detailed below, net profit for the six months to 30th June will decline by 94.% year-on-year.
It is surprising that these fair-value adjustments were not revealed or anticipated in the prospectus. With Smoore's multiples now exceeding those of its infamous peer, JUUL during its peak, in the DETAIL below we give the case for taking some profits.
In this Smartkarma Webinar, we speak to David Huggins, CFA, Nutrition Portfolio Manager at Blackrock's BGF Nutrition Fund. David will discuss current trends in food and nutrition, including plant-based protein, changing consumer behaviour, and the future of food technology.
The webinar will be hosted on Wednesday, 29/July/2020, 5.00pm SGT/HKT.
---
---
David is co-portfolio manager of the BGF Nutrition fund, a Blackrock sustainable thematic fund. Areas of expertise include nutrition, food & beverage, agriculture, and cannabis/CBD. He has a solid track record in public equity investing and is skilled in bottom-up investment analysis, modelling, and big-picture thinking. He graduated from the University of Bristol and is a CFA Charterholder.
Perpetual Limited launched an AUD 225 million placement and AUD 40 million share purchase plan (SPP) to fund the acquisition of a 75% stake in Barrow Hanley, Mewhinney & Struss LLC (Barrow Hanley). In this note, we will look at the details of the deal, the impact to the company's financials, and score the deal in our ECM framework. We think the deal provides substantial upside for short term investors given its attractive discount to last close and its EPS accretiveness but we also remind investors that the fund under management has not really grown for both Perpetual and Barrow Hanley.
The growth rate of China online retail reached 19% YoY in June, higher than 15.6% YoY in May.
Chinese retailing e-commerce companies raised funds of RMB28.6 billion in 1H20, decreasing by 74.5% YoY.
Ministry of Human Resource and Social Security warned about "employee sharing", which was started by Alibaba (BABA).
You are currently reading Executive Summaries of Smartkarma Insights.
Want to read on? Explore our tailored Smartkarma Solutions.