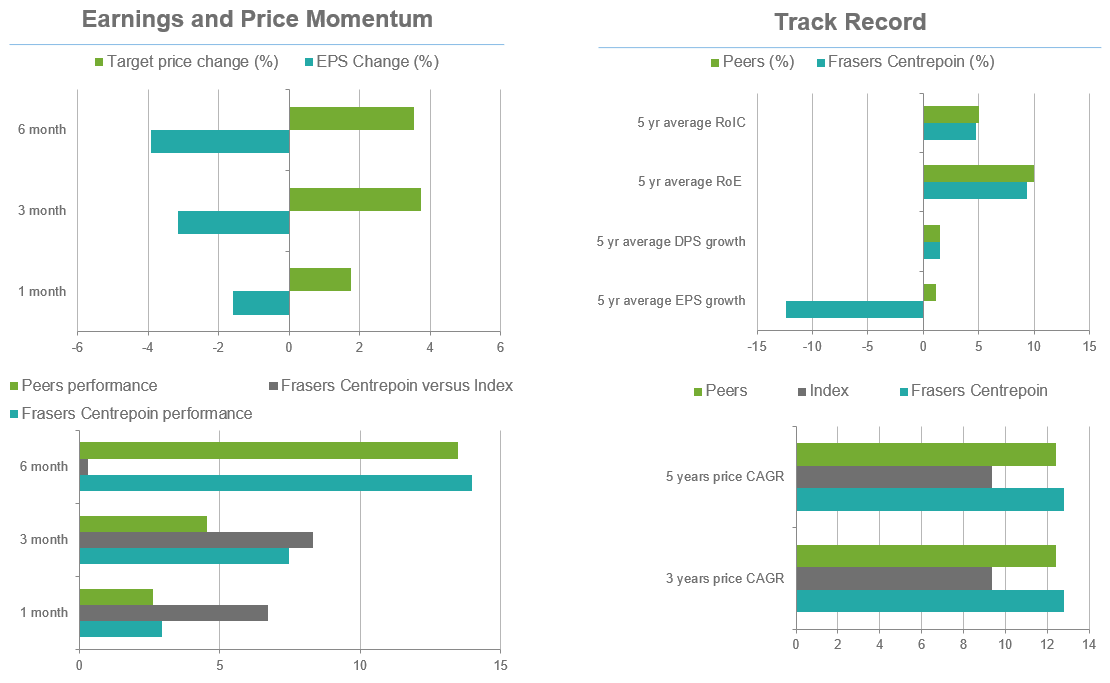 In this briefing:
---
Frasers Centrepoint Trust (FCT SP) announced an S$ 323 million private placement and S$114 million preferential offerings for the existing unitholders. In this insight, we will provide our thoughts on the deal and score the deal in our ECM framework. 
There is an increasing probability of a major partnership between Tesla Motors (TSLA US) and Samsung Sdi (006400 KS) for a potential long-term contract to supply lithium ion batteries for EVs. Although such speculation has been brewing in the past six years, we believe this probability is increasing due to the following main reasons: 
More confrontational trade war between the US and China 
Elon Musk's public dispute with Panasonic
End of subsidies for EVs by the Chinese government & the potential for "several" suppliers of lithium ion cells by Tesla's Gigafactory in Shanghai

With the end of subsidies on the Chinese EV sector by the end of 2020, there will likely be a HUGE AMOUNT OF INDUSTRY CONSOLIDATION AND JOB LOSSES ON THE EV RELATED SUPPLY CHAIN IN CHINA IN LATE 2020 TO 2021.  
The Chinese government provided these subsidies for too long as well as to too many uncompetitive companies such as Optimum Nano who relied too much on generous subsidies, rather than trying to make a really competitive products. Time has come for even the Chinese government to say enough is enough on wasting too much money through subsidies on the EV sector and there is only about one and half years before the subsidies completely disappears. 
Once the competition is based on more equal footing (without any subsidies) in China, there is a good chance of leading Korean companies including Samsung SDI and LG Chem to start to increase their sales of lithium ion batteries sales in China starting 2021. 
We met up with Thailand's second largest debt collector CHAYO and Precious Shipping, one of Thailand's top three shippers and a member of the G Premji Group that also includes MEGA. Here's a quick run-down:
CHAYO almost doubled their net income to Bt27m in Q1'19 on the back of high margins and higher debt collections. The company is also expanding into the lending business, where interests are capped at 15% (still pretty high!)
Headwinds. Admittedly, the local economy is not doing well, and collection costs will rise, but this also means less competition from the banks, who are constrained by tougher risk management standards.
PSL turned from a profit to a loss of US$2m in Q1'19, but they continued to paint a rosy picture citing how little the trade wars have affected  China's steel imports and the fact that BDI isn't much higher than the all time lows back in 2016.
Players find that the approved new game, Game for Peace, is almost the same as the unapproved popular game PUBG. Therefore, we believe game revenues will recover in 2019.
WeChat Pay revenue growth comes out to be very strong after Tencent takes it out of "other revenues".
We believe revenues will grow 23% in 2019 and 2020. We also believe the operating margin will improve 4 pp in 2019 and 2020.
The historical P/E ratios for 10 years suggest upside of 27% and a price target of USD475.
In our previous insight on Luckin Coffee IPO, Spilling the Coffee: Rapid Expansion Without Much Due Diligence Could End in Disaster, our analysis was more based on high level factors such as industry trends, success or failure of Luckin Coffee's business model and the competition. With this insight, we focus more on the ground level factors of Luckin Coffee and try to forecast its revenue and operating profit under different scenarios. We will also look at Luckin's capex requirement for the expansion plan and available financial resources to meet capex and operating cash requirements. Furthermore, in this insight, we will also look at Luckin's same store level performance and its future growth prospects post this rapid expansion phase.
Rapid Revenue Growth through Increased Volume and Pricing
Cost Reductions Not Enough to Generate Positive Margins Over the Next 3 Years
Growth to Halt Post Rapid Store Openings Phase
Luckin May Get Enough Money to Reach the Target Store Openings, But They May Not Have Enough to Keep Them Running for Long
Lock-Up Expires in 180 Days from the Release of the Prospectus: Initial Investors May Decide to Cash In
Valuation
Get Straight to the Source on Smartkarma
Smartkarma supports the world's leading investors with high-quality, timely, and actionable Insights. Subscribe now for unlimited access, or request a demo below.