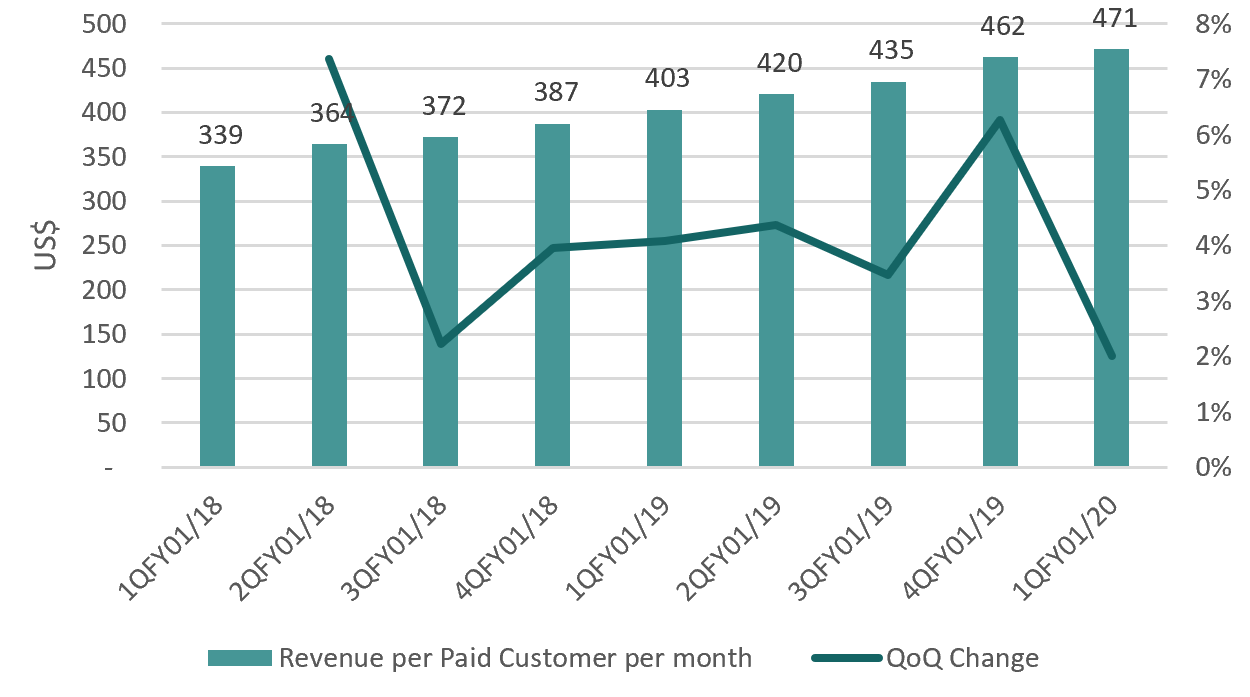 In this briefing:
---
In our previous insight on Slack Technologies Slack Technologies: Unsustainable Growth and No Path to Profitability; Slack is Not Our Choice, we mentioned that we were skeptical about the sustainability of the company's business model and its ability to grow its topline. On Monday, Slack (WORK) reported its 1QFY01/20 results alongside its guidance for the second quarter and the full-year for FY01/20. As we projected, the company's estimates for full-year FY01/20 seem more like a warning by Slack on the slow-down in its revenues and widening losses. Our view on the company has not changed since we last wrote on it and we discuss the details below.
Tai Hing (6811 HK) raised US$96m at HK$3.00 per share, below the mid-point of its price range. We have covered the IPO in our previous two notes:
In this insight, we will update on the deal dynamics, implied valuation, and include a valuation sensitivity table.
China Tobacco International (HK) (6055 HK) raise US$104m at HK$4.88 per share, the top end of its IPO price range. Ke Yan, CFA, FRM covered the IPO in:
In this insight, we will update on the deal dynamics, implied valuation, and include a valuation sensitivity table.
Several individuals related to Nintendo's supply chain have revealed that the company aims to move part of console production to South East Asia from China. This comes on the back of increasing trade tensions between the US and China.
It was also revealed that production in South East Asia has already begun not only for the current generation Switch console, but for two newer versions of the Switch as well.
While the news of new consoles also starting production being revealed by those connected to the company provides a certain element of truth to the rumours that have been circulating over the topic in recent months, Nintendo continued to maintain its silence in this year's E3 conference.
The company did not reveal any news about new Switch models being released. Nintendo also announced a delay to the release of the much awaited Animal Crossing: New Horizons. This has left investors wary, resulting in a fall in share price following the company's E3 presentation.
However, in spite of current market sentiments, we continue to remain optimistic on the stock. The news of new Switch models starting production coupled with Nintendo's partnership with Tencent provide the company with favourable opportunities on the long run.
Get Straight to the Source on Smartkarma
Smartkarma supports the world's leading investors with high-quality, timely, and actionable Insights. Subscribe now for unlimited access, or request a demo below.