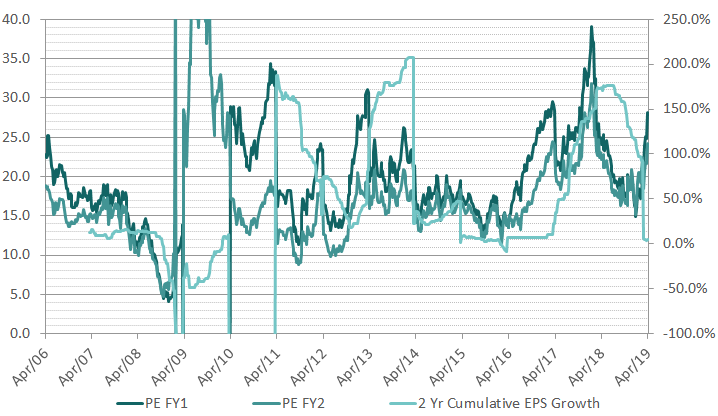 In this briefing:
---
After visiting Yaskawa Electric (6506 JP) today we believe we were probably too negative on the Motion Control segment earlier and that the company's forecasts for FY02/20 are relatively reasonable. We remain bullish on the Robotics segment and continue to expect margins to outperform company guidance significantly. With that said, we still feel that the stock price has gotten ahead of itself and that the market may be pricing in a recovery in Motion Control margins that just will not happen.
Duiba Group (1649112D CH) is looking to raise about US$150m in its upcoming IPO. 
We like the business given its incredible growth over such a short period of time. The company has demonstrated its ability to quickly pivot and successfully monetize its interactive ad business. On top of that, the monetization of the user management SaaS platform is in its early days. If it were to gain traction, it can be highly accretive to overall margins.
In this insight, we look at the company's business model, analyze its revenue drivers and segment breakdown, and compare it to listed advertising peers.
Get Straight to the Source on Smartkarma
Smartkarma supports the world's leading investors with high-quality, timely, and actionable Insights. Subscribe now for unlimited access, or request a demo below.