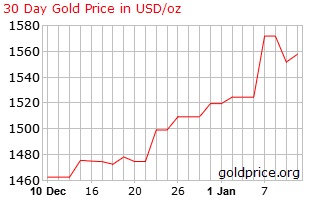 In this briefing:
---
Lucror Analytics Morning Views comprise our fundamental credit analysis, opinions and trade recommendations on high yield issuers in the region, based on key company-specific developments in the past 24 hours. Our Morning Views include a section with a brief market commentary, key market indicators and a macroeconomic and corporate event calendar.
We see 2020 as full of surprises, marked by rising geopolitical risk. Major headlines this year will include the US election in November, BREXIT, the greater China situation (which includes a cross-strait tension between China and Taiwan and the on-going protest in Hong Kong), the US-China trade war, a lack of progress in the Nuclear talk with North Korea, and, last but not least, the middle east tension which has already escalated to the next level. The attack that killed Iran's top general on 2-Jan started the year on the right track for gold and oil prices as well as those relying on prices of these two commodities, such as the Mideastern countries and Russia.
In the year ahead, we favor equities over bonds in general.  As we believe valuations are stretched, securities selection is key and a buying opportunity on the sell-off event, especially stemming from the geopolitical risk, will reward value investors. We prefer emerging markets (EM) equities and bonds as we expect more upside potentials in light of improving credit fundamentals and a continued fund flow into an EM world for diversification away from developed markets (DM). At the end of the day, unpredictable policy shifts in the US and in Europe do not help. We also do not expect China's trade war with the US and debt debacle to go away anytime soon.
In a year of rising geopolitical risk, we expect infrastructure, utilities, and other non-cyclical businesses to do better. However, rising oil prices and continued recovery (albeit at a slow pace) should help the oil and gas sector.
This year should be another record year for green financing, spurred by more awareness that our planet is changing for the worst (i.e. the bushfire in Australia). Green financing (including green bonds) has a more committed group of investors which means less volatile spread movement in general.
In 2020, we will add additional angles to our fixed income research to include equity and F/X strategies as well as green bond research. Capital markets continue to evolve and, even at a slower pace than expected, we believe local currency EM bonds and tokenized securities (i.e. security tokens) are two topics we will follow closely. Stay tuned!
The Objective of this insight is to give a preliminary on-ground perspective on the post-festive demand environment and factors that could drive Q4 Volumes. The Insight is based on interactions with three Eicher Motors (EIM IN) Dealers (Royal Enfield) in Hyderabad and a Hero Motocorp (HMCL IN) dealer. 
The probability of a bottom being formed on volumes remains very high. However, the customers' acceptance of BS6 Models and price hikes still remains uncertain. Channel feedback on Royal Enfield's GTM strategy makes us optimistic on Royal Enfield's ability to ride through this period of uncertainty. 
This Insight is labelled bullish as we expect volumes to have bottomed out and our interactions suggest high-level dealer confidence resonating similar view aided by Royal Enfield's GTM Strategy. 
UTI Asset Management Company's (UTI AMC) shareholders aim to raise around US$500m via reducing their stake in the company's Indian IPO. 
UTI AMC was the largest asset management company (AMC) in India by total AUM and the seventh largest by mutual fund quarterly average AUM (QAAUM), as of Sep 2019. 
Unit Trust of India (UTI) started as a joint initiative of the Government of India and the RBI in 1964. It launched its first scheme in 1964. In Feb 2003, following the repeal of the UTI Act, 1963, UTI was split into two separate entities. One was the Specified Undertaking of the UTI and the other is UTI AMC. UTI AMC was sponsored by a clutch of public sector entities namely, State Bank Of India (SBIN IN), Punjab National Bank (PNB IN), Bank Of Baroda (BOB IN) and LIC. In 2010, T Rowe Price acquired a 26% stake in the company. 
Despite its long history and strong shareholding, its financial performance has been lacklustre with earnings lagging AUM growth. AUM growth in turn has consistently lagged the industry growth resulting in UTI AMC losing market share. 
The much delayed IPO is being undertaken now for the domestic shareholders to comply with the orders of the regulator, SEBI. However, the shareholders don't seem to be getting along too well which has led to the non-extension of its previous CEO's tenure.
You are currently reading Executive Summaries of Smartkarma Insights.
Want to read on? Explore our tailored Smartkarma Solutions.