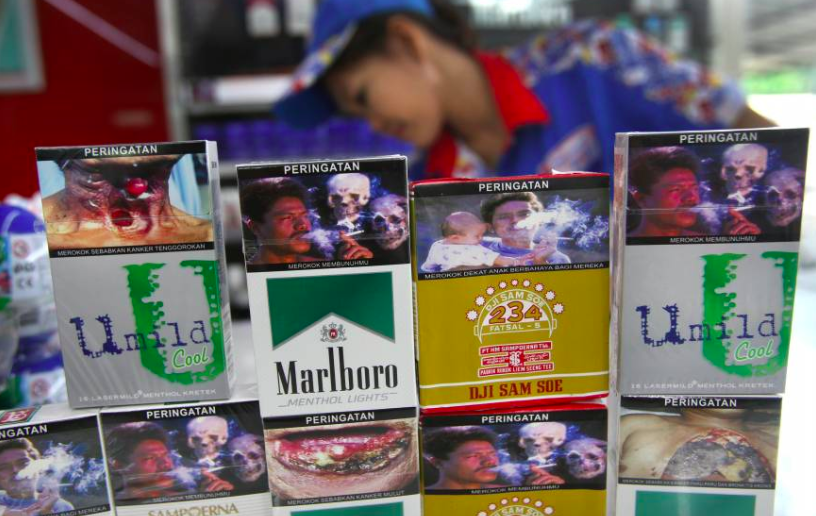 In this briefing:
---
This week's offering of Insights across [email protected] is filled with another eclectic mix of differentiated, substantive and actionable insights from across South East Asia and includes macro, top-down and thematic pieces, as well as actionable equity bottom-up pieces. Please find a brief summary below, with a fuller write up in the detailed section.
Highlights from the last week include macro commentary fromPrasenjit K. Basu post the re-appointment of Prayuth as Thai PM andKevin O'Rourke on corruption in Indonesia. Jessica Irene wrote on Hm Sampoerna (HMSP IJ) and the Indonesian cigarette market, whilst Dylan Waller zeros in on Vietnamese retailer Mobile World Investment (MWG VN). Angus Mackintosh also revisits the state of the Indonesian Consumer after a meeting with Nielsen Indonesia. 
I also include in the detailed section selected excerpts from discussion streams on Smartkarma over the past week on matters in ASEAN.
Macro Insights
In Prayuth Duly Retains the Prime Ministership; so There'll Be Stable but Modest Growth, CrossASEAN Insight Provider Prasenjit K. Basu revisits Thailand following the confirmation that Prayuth will retain his position as Prime Minister. 
In Pertamina Case Highlights Risk / Airline Dereg Unlikely / PD Leans Widodo / No Court Demos, CrossASEAN Insight Provider comments on the most important political and economic developments in Indonesia over the past week. 
Equity Bottom-Up Insights
In HM Sampoerna (HMSP IJ): The King's Struggle, CrossASEAN Insight Provider Jessica Irene revisits one of Indonesian's largest cigarette manufacturers and asks whether it is time to revisit the company. 
In McJeans & GFPT: Can It Get Any Worse?, our Thai Guru Athaporn Arayasantiparb, CFA reports back following company visits to MC Group Pcl (MC TB) and Gfpt Public (GFPT TB), two very different small-cap companies. 
In Mobile World Investment Corporation: Discount to Other Consumer Stocks Is Asymmetric, Frontiersman Dylan Waller writes on Vietnamese retail player Mobile World Investment (MWG VN), which he sees as one of the most interesting consumer plays in the country.
In SYNEX: Concern over Huawei Dilemma Was Overreaction, our friends at Country Group revisit this Thai mobile phone play after a sharp correction driven by its connection to Chinese phone giant Huawei. 
Sector and Thematic Insights
In Indonesian Consumers – Lifestyle, Leisure, and Smartphone Lovers, CrossASEAN Insight Provider Angus Mackintosh revisits the state of the consumer in Indonesia following a meeting with Nielsen Indonesia.
In Snippets #23: Italian-Thai's Hotel Diversification, New Starbucks Honcho! , Athaporn Arayasantiparb, CFA highlights five pieces of recent news/developments over the past week, which could potentially impact listed Thai stocks. 
Bitcoin saw a correction during the first week of June but has recovered quickly. Bitcoin's leading indicators remain positive, giving a bullish outlook for the market.  
A number of public companies, including Visa Inc (V US), UBISOFT Entertainment (UBI FP), Legal & General (LGEN LN),  General Motors Co (GM US), Target Corp (TGT US), Panalpina Welttransport Holding (PWTN SW), Facebook Inc A (FB US) and Apple Inc (AAPL US) revealed their blockchain plans/initiatives during the past two weeks. 
In other news, Justin Sun, the founder of the cryptocurrency company Tron, was the winner of this year's "Power Lunch" with Warren Buffet, while major Korean banks show an appetite for blockchain based solutions.
Judges sentenced former Pertamina head Karen Agustiawan to eight years on patently spurious charges — indicating that mafia interests continue to manipulate legal-system institutions for narrow ends.  Prabowo urged supporters to refrain from demonstrating outside the Constitutional Court and indeed none emerged.  Yudhoyono's Partai Demokrat is making inroads with Widodo's alliance; its addition would lift the president's support in the next parliament from 61% to 70%.  Widodo called for allowing foreign airlines to operate domestically, but this seems unlikely to actually transpire.  The police chief is bungling the post-riot investigations, potentially handing a boon to Prabowo.
Politics: PDI‑Perjuangan abruptly moved its party congress date forward by eight months to August of this year.  Speculation will persist that Megawati may contemplate handing the reigns to her reclusive son, Prananda Prabowo (Page 2).  Gerindra Chair Prabowo Subianto asked supporters to desist from protesting as Constitutional Court justices commence hearings on his electoral appeal today.  Significant demonstrations are not occurring (p. 3).  Prabowo's legal team claims that Mar'uf Amin lacked eligibility to run for vice president because he served on Syariah advisory councils for subsidiaries of state‑owned Bank Mandiri and Bank Negara (BNI).  General Election Commission (KPU) members defended their decision (p. 4).  Police disclosed evidence to Tempo that links organizers of the 21‑22 May rioting with Gerindra – but the figures involved deny the account (p. 5).  Security officials persist in focusing attention on an anemic assassination plot by Kivlan Zein, rather than accounting for nine riot deaths.  Police Chief Gen Tito Karnavian rejects an independent fact­‑finding team; this risks ceding a public‑relations advantage to Prabowo (p. 6).  Former First Lady Kristiani ('Ani') Herawaty Yudhoyono succumbed to leukemia (p. 9).  Prabowo irked Susilo Bambang Yudhoyono by telling reporters that the late first lady voted for him twice.  The gaffe underscores the longstanding awkwardness in their relations and reinforces prospects for Yudhoyono's Partai Demokrat to join President Joko Widodo's alliance (p. 9).  Moreover, Yudhoyono's two sons made a prominent holiday visit with offspring of PDI‑P Chair Megawati (p. 9).
Justice: In a spurious case prosecuted by the Attorney General's Office (AGO), judges sentenced former Pertamina head Karen Agustiawan to eight years in jail, blaming her for Pertamina's loss of money in an overseas oil exploration project.  Agustiawan apparently made enemies who are obtaining retribution and thereby sending a signal to decision‑makers throughout the energy sector.  Persistent misuse of legal institutions for narrow ends marks a major deficiency of Widodo's presidency (p. 10). 
Policy News: Press headlines said the finance minister will curb foreign work permits – but in fact she was merely restating existing policy, without signaling any change (p. 11).  The president called for foreign competition in domestic air routes, but actually bringing this about is far‑fetched (p. 12).  Pertamina's Aramco JV is in jeopardy (p. 13). 
Economics: Inflation registered a strong increase during May, but a rate cut is nonetheless likely soon (p. 14).
Jakarta: Deaths in the annual holiday migration (mudik) fell by 74 percent (p. 15). 
A conversation with Nielsen Indonesia provided some invaluable insight into current consumer sentiment and behaviour in Indonesia, as well as feel for which formats are succeeding whilst others flounder in the retail space. 
The general feeling on consumer sentiment is that overall it is improving but not across the board, as lifestyle, leisure, and new smartphones take the lead over essential items, which are seeing relatively stagnant growth.
Motorcycle sales spiked nearly 30% YoY in 1Q19 but car sales dipped slightly, signifying some nervousness around the purchase of big-ticket items in the run-up to the Presidential election. This may change since the "real" count (final election count) is over and recent demonstrations badly discredited the opposition. Astra International (ASII IJ) is well positioned to benefit from any upturn, given its gains in market share and the success of its SUV models.
Consumer confidence remained high in May ahead of the Idul Fitri holiday, and sales are estimated to have increased 20%-25% YoY, according to the Indonesian retailers association.
Electronics and apparel continue to dominate the online retail space, with electronics the largest category by value but apparel by volume. 
Mitra Adiperkasa (MAPI IJ) and Ace Hardware Indonesia (ACES IJ) continue to lead the pack in terms of sales growth with exposure to upper-middle-class consumers and lifestyle-related spending. Pt Matahari Department Store (LPPF IJ) seems to have lost its way, with challenges from above and below as well as from online. Its new strategy of pursuing a specialty store approach for certain brands also remains untested. 
The outlook for consumption, in general, is positive for this year, especially now that the election is out of the way, with expectations of a strong post-Lebaran pick-up, specifically for bigger-ticket items.
Get Straight to the Source on Smartkarma
Smartkarma supports the world's leading investors with high-quality, timely, and actionable Insights. Subscribe now for unlimited access, or request a demo below.