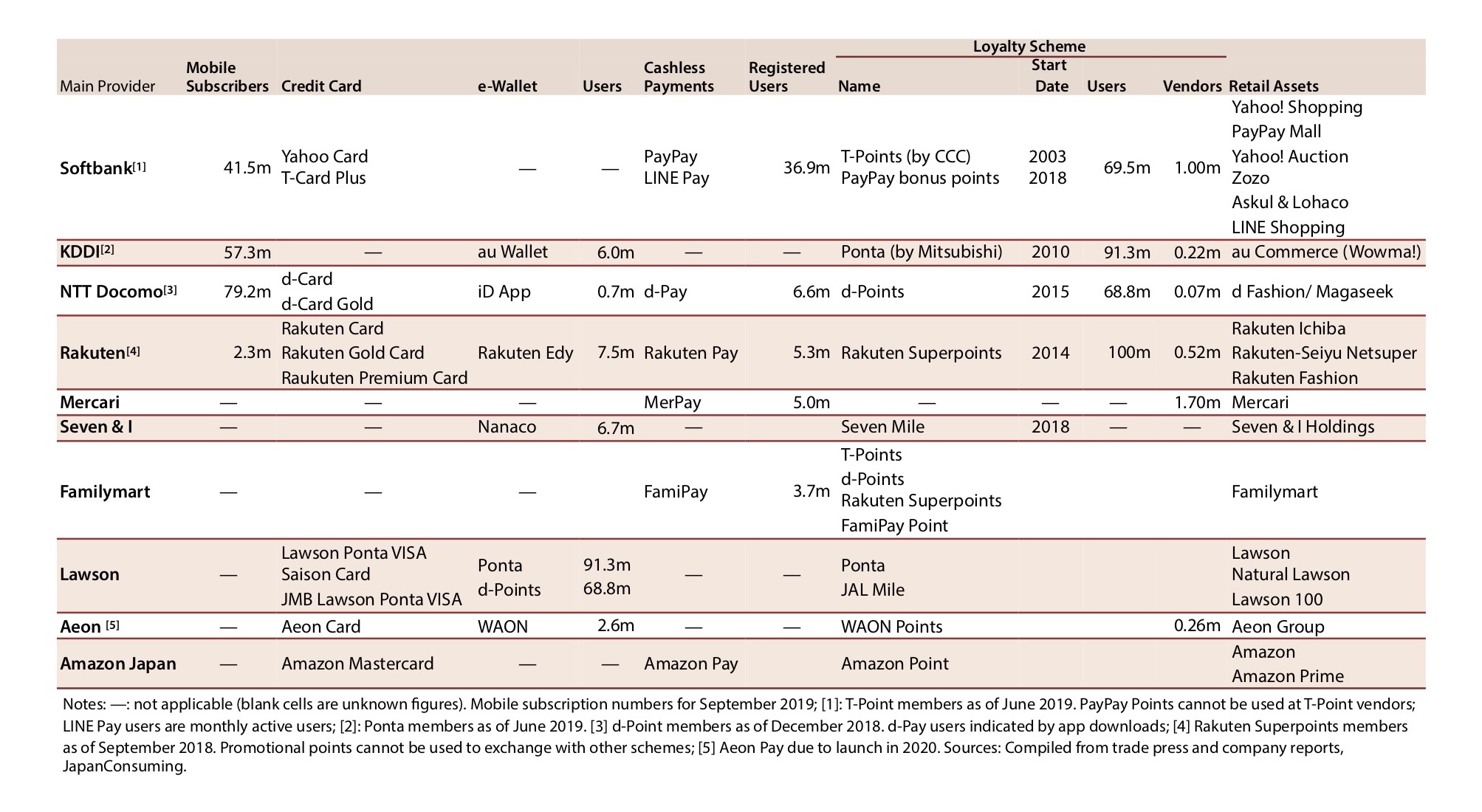 In this briefing:
---
When Origami, the only independent mobile payments provider, last month agreed to be bought by Mercari and merge its systems with Mercari's own Merpay service, it was a sign of the growing necessity for scale in what is the fastest consolidating sector in Japan today.
Origami had scored a couple of major successes since launching in 2016 but, after the recent consolidation among the biggest players, it realised it just didn't have the budget to scale fast enough on its own. Mercari is in a similar situation but, even with Origami, Merpay remains one of the smaller players in the market.
Origami, Merpay and LINE are all too small to be able to afford the kind of aggressive incentives that PayPay has been offering and is a key reason why LINE agreed to a takeover by Z Holdings and Origami's merger with Merpay. Even then, this is not enough to take on the digital zaibatsu, Softbank/Z and Rakuten.
Last week's announcement of a tie-up between Mercari and NTT Docomo and the latter's determination not to lose out to Rakuten and Softbank/Z – it even tied with Amazon to avoid this – and the impossibility of Merpay being able to scale alone, suggests a full takeover of Merpay by NTT Docomo is on the cards.
If so, NTT Docomo has a chance to be one of the big 3 in cashless payments in Japan, alongside PayPay and Rakuten Pay (in the long-term).
The trouble is no one is going to be making money out of payments for a long time – unless PayPay stops offering all those juicy incentives.
Freee, the Japanese cloud-based accounting and HR/Payroll software to small and medium businesses reported its 2QFY06/2020 results today which are the company's first post-IPO earnings. During the second quarter, Freee reported revenues of JPY1,580m, a 56.1% increase compared to the same quarter a year ago. The growth in revenue was mainly driven by an increase in the number of paid customers alongside growth in ARPU during the quarter.
It was reported that Franchise Partners has submitted a proposal to Kirin Holdings (2503 JP) asking the company to initiate a ¥600bn share buyback. They have also requested the appointment of one independent director to the board of directors.
This latest round of investor activism comes after Franchise Partners' (October 2019) attempt to convince Kirin to concentrate on its beer business rather than diversifying into biochemicals and pharmaceuticals.
Rakuten posted Q4/FY19 results including the first annual net loss since FY08 on the back of accelerated investment in mobile and logistics.  That was largely expected however and the big news is that Rakuten will unveil new mobile pricing on 3 March with a commercial launch confirmed for early April.  The latter is a modest positive as it reaches sufficient scale to launch although as we explain in the report below we do not think the initial phase is a worry for incumbents. On the margin, Rakuten's launch should be good for KDDI (roaming fees) but less so for DoCoMo (MVNO subscriber erosion). 
Chiyoda has been on something of a tear, up 54% since the 21st of January. We visited the company yesterday to assess whether there were sufficient catalyst to maintain this trend of outperformance. Details below.
You are currently reading Executive Summaries of Smartkarma Insights.
Want to read on? Explore our tailored Smartkarma Solutions.