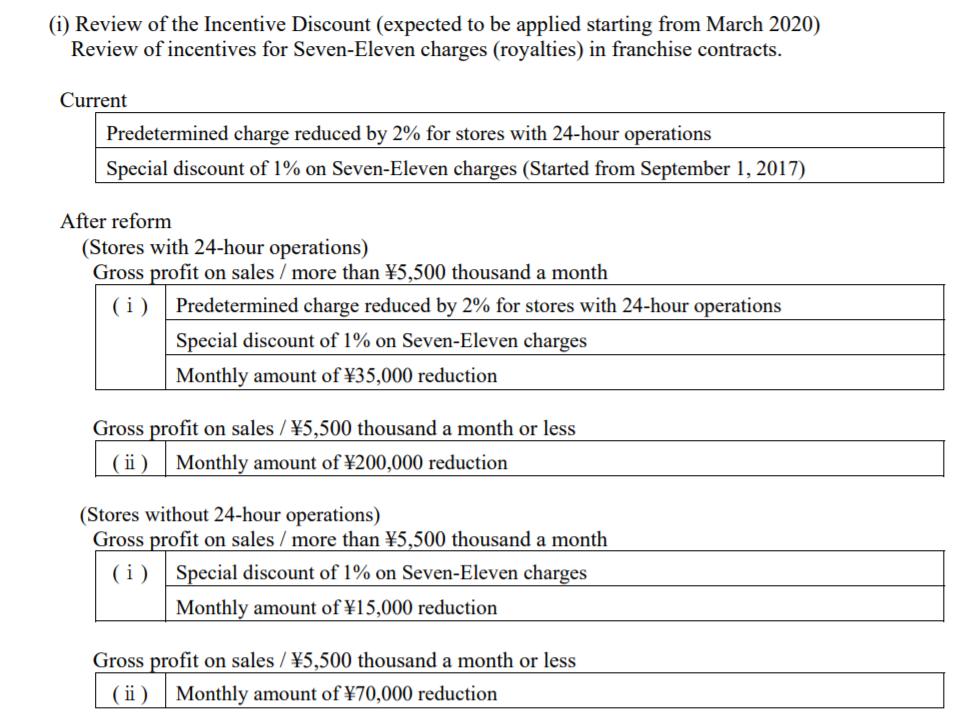 In this briefing:
---
Japan's convenience store industry is going through a challenging time period. After many years of stability, macro trends like a declining population, labour shortage and rising wages have caught up with the Japanese convenience store industry, forcing radical changes in business models of convenience store chains.
Seven & I Holdings the parent company behind the famous convenience store chain Seven-Eleven, announced that its board of directors passed a resolution to undergo structural reforms at Seven-Eleven Japan Co, Ito-Yokado Co and Sogo & Seibu Co. These structural reforms are a part of Seven & I's two newly introduced policies; "Reliability and Sincerity" and "Responding to Change while Strengthening Fundamentals".
Yesterday Yaskawa surprised negatively by reporting just ¥5.3bn in 2Q OP vs. consensus at ¥10.4bn and revising down its outlook by 46% to ¥25bn at the OP level.
The biggest surprise was a deteriorating OPM for the Robotics segment which had also been weak in 1Q.
Motion Control momentum also failed to improve despite the company commenting that order trends were picking up when they announced 1Q.
The stock is up 12% since our early Jul commentary that it was time to start looking for an entry point about 27% lower at ¥2,600.

We believe the market has been too impatient pricing in recovery, and we still expect that, while conditions are unlikely to deteriorate greatly, the "recovery" is likely to be tepid until early next year at best.
We do, however, expect that Robotics segment margins will improve dramatically… in time.
Exxon Mobil (XOM US) and partners awarded the key contracts for the Rovuma LNG project in Mozambique, which makes the project's sanction almost certain. Despite this, it delayed the final investment decision (FID) until next year. Another bumper set of contract awards are going to TechnipFMC PLC (FTI FP), Jgc Corp (1963 JP) and Fluor Corp (FLR US). Yet another positive for the LNG contractor market. 
An hour after I published the previous piece Elliott Sends a 'Serious Letter' to UNIZO, Unizo Holdings (3258 JP) released a raft of documents.
As discussed in the previous insight, Elliott was going to find it difficult to get the answers to the questions they posed (the questions in the press release from yesterday can be found at http://elliottletters.com/) (note this website is not secure so fill out the enquiry fields and send your information at your own risk). 
More discussion below.
Get Straight to the Source on Smartkarma
Smartkarma supports the world's leading investors with high-quality, timely, and actionable Insights. Subscribe now for unlimited access, or request a demo below.