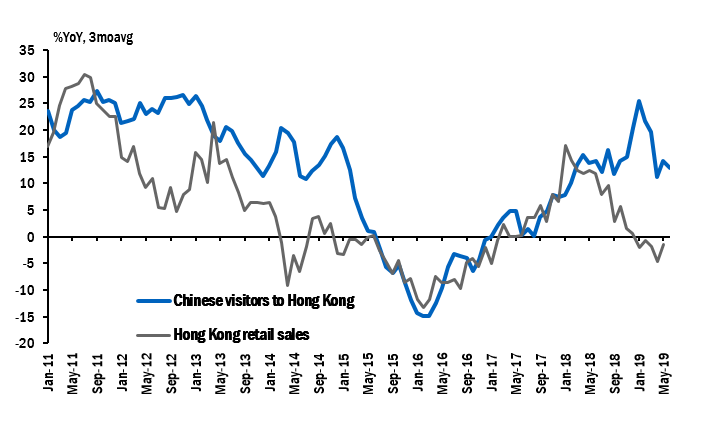 In this briefing:
---
We are underweight Hong Kong and overweight Taiwan equities. The economic costs of the deepening political crisis in Hong Kong is yet to feed through in GDP estimates but they are mounting. Taiwanese economic activity is picking up buoyed by strengthening domestic demand and exports.
 The 'free' market model of the Washington Consensus is now under very real threat from a new, Chinese economic model. But Beijing's belief in its own economic prowess is the direct result of the rise in interventionism in the free market once embraced by the West. 
Get Straight to the Source on Smartkarma
Smartkarma supports the world's leading investors with high-quality, timely, and actionable Insights. Subscribe now for unlimited access, or request a demo below.