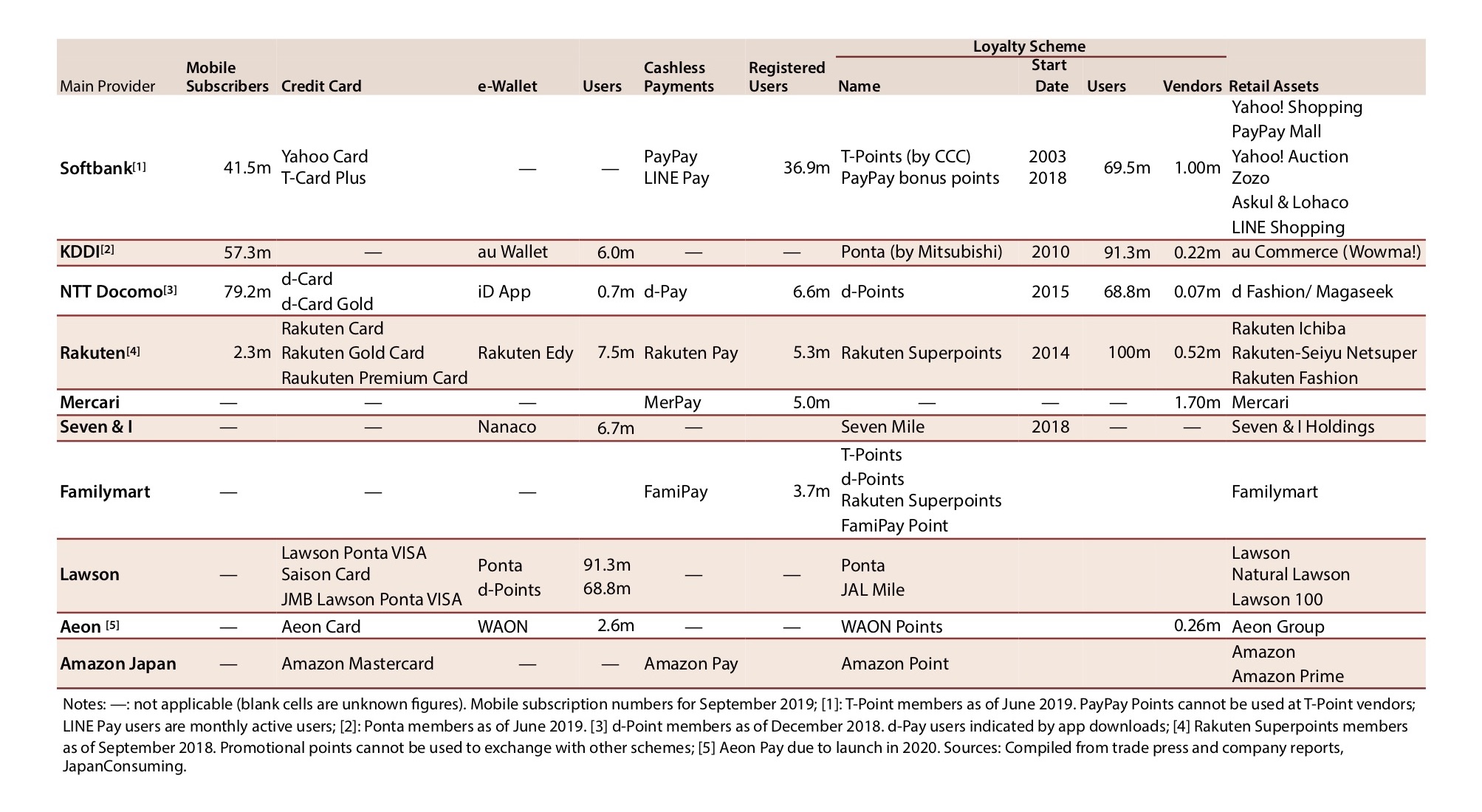 In this briefing:
---
When Origami, the only independent mobile payments provider, last month agreed to be bought by Mercari and merge its systems with Mercari's own Merpay service, it was a sign of the growing necessity for scale in what is the fastest consolidating sector in Japan today.
Origami had scored a couple of major successes since launching in 2016 but, after the recent consolidation among the biggest players, it realised it just didn't have the budget to scale fast enough on its own. Mercari is in a similar situation but, even with Origami, Merpay remains one of the smaller players in the market.
Origami, Merpay and LINE are all too small to be able to afford the kind of aggressive incentives that PayPay has been offering and is a key reason why LINE agreed to a takeover by Z Holdings and Origami's merger with Merpay. Even then, this is not enough to take on the digital zaibatsu, Softbank/Z and Rakuten.
Last week's announcement of a tie-up between Mercari and NTT Docomo and the latter's determination not to lose out to Rakuten and Softbank/Z – it even tied with Amazon to avoid this – and the impossibility of Merpay being able to scale alone, suggests a full takeover of Merpay by NTT Docomo is on the cards.
If so, NTT Docomo has a chance to be one of the big 3 in cashless payments in Japan, alongside PayPay and Rakuten Pay (in the long-term).
The trouble is no one is going to be making money out of payments for a long time – unless PayPay stops offering all those juicy incentives.
On 13 February, Lotte Shopping Co (023530 KS) announced drastic restructuring measures, including closing down 200 unprofitable storesout of its total 700 stores (department stores, hypermarkets, supermarkets, and LOHBS health & beauty stores, representing about 30% of its total stores over the next three years. This is the biggest ever restructuring measures for the company in its 50+ years of history. 
There will be some painful job cuts in this restructuring of Lotte Shopping in the next three years. However, we believe that this painful restructuring plan is the right step for the company at this time and that the company's profitability and balance sheet will likely be much better at the end of this restructuring program. Many investors will be carefully reviewing the company's strategy and overall we believe that this restructuring will have a positive on the company's share price in the next 6-12 months. 
While estimates on the hit to Chinese or global GDP are largely speculative, we have access to granular industrial data that give us an idea of how specific sectors are doing and like to weather the storm in China. What are the sectoral impacts of corona virus on China?
13TH FEBRUARY ROUNDUP – The penultimate day of this results 'season' saw 402 results and 224 forecast or revision announcements.  Our results Score lost another 7 basis points; however, positive initial annual forecasts from several December year-end companies including Dentsu  (4324 JP), Unicharm (8113 JP), Asahi Group (2502 JP), Coca Cola Bottlers Japan (2579 JP), Suntory Beverage & Food (2587 JP), and Mcdonald's Japan (2702 JP) added 34 bps to the Forecast/Revision Score. The 'gap' between the two Scores is the largest since mid-2016, and a large gap is a precondition for setting a cycle low. 
SECTOR TIMELINE – These initial forecasts were the prime driver of the on-day changes in our Sector Timeline, which saw gains for Restaurants,Media, Food, Beverages & Tobacco, and Other Consumer Products. Time will tell if this optimism is well-founded or not.
Tesla Motors (TSLA US) announced plans to raise up to $2.3 billion through an underwritten registered public offering. Tesla intends to use the net proceeds from the offering to further strengthen its balance sheet, as well as for general corporate purposes.
The placement comes despite Elon Musk downplaying expectations of a capital raise last month. Setting aside Mr Musk's contradictions, is this placement a good opportunity to jump on the Tesla bandwagon? Overall, we believe with the shares trading at all-time highs, the potential upside in this placing is limited.
You are currently reading Executive Summaries of Smartkarma Insights.
Want to read on? Explore our tailored Smartkarma Solutions.