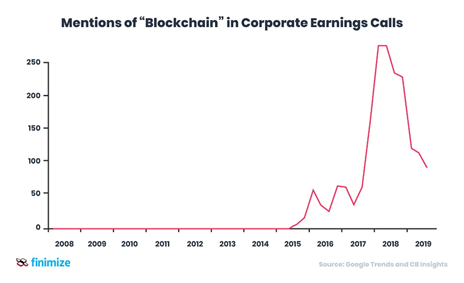 In this briefing:
---
Going into 2020, we believe Bitcoin (XBTUSD CURNCY) is still "Caveat Emptor" – buyer beware. The bull thesis for Bitcoin is still "theoretically" quite strong with room for massive gains once institutional capital flows into the market. However, this has been a long-time coming and the recent (rather underwhelming) performance of Bakkt shows that the institutional interest is still very poor. That being said, the fact that around 20% of the total supply has been unmoved for the past five years shows that there is still strong hope among the bulls. The block reward halving scheduled for next year will be one of the key short-term catalysts to watch out for, simply because of its historical significance.  
The upcoming integration of LINE Corp (3938 JP) with Z Holdings (4689 JP) at the end of the year follows Z Holding's acquisition of a 50.1% stake in Zozo last month.
The deal will further fuel the battle with Rakuten Inc (4755 JP) for hegemony in digital consumption across payments, loyalty points and e-commerce.
In payments alone, Z/LINE will have close to 60 million users and may well cause their temporary partners, NTT Docomo Inc (9437 JP) and KDDI Corp (9433 JP) to shift allegiance to Rakuten.
The battle for supremacy in payments is already proving expensive – Softbank Group (9984 JP) and Z's PayPay service alone posted net sales of ¥600 million last year but SG&A costs of ¥37 billion – but this new alignment will lead to a further incentives race, meaning more costs for the big players in the next two to three years.
While the potential synergies are obvious, the real question is whether Softbank can make the integration work.
This past week's offering of Insights across [email protected] is filled with another eclectic mix of differentiated, substantive and actionable insights from across South East Asia and includes macro, top-down and thematic pieces, as well as actionable equity bottom-up and credit insights. Please find a brief summary below, with a fuller write up in the detailed section.
Macro Insights
In CrossASEAN Indonesia Strategy – A Very Significant Policy Move Afoot?,  CrossASEAN Insight Provider Angus Mackintosh comments on the speculation that the government may remove its legal Budget Deficit, which has since been denied, at least for the moment. He also lays out his top picks for the coming year in Indonesia.
In Labor Omnibus Prep / Bandung Unions Fight / Garuda Saga Tests Erick / WB on Econ / KPK on Riady, CrossASEAN Insight Provider Kevin O'Rourke comments on the most important political and economic developments over the past week, including the far-reaching proposed Omnibus Law.
Equity Bottom-Up Insights
In Sarimelati Kencana PT (PZZA IJ) – Serving Up the Nation, CrossASEAN Insight Provider Angus Mackintosh circles back the operator of Pizza Hut in Indonesia and finds an interesting small-cap idea. 
In Mayora Indah (MYOR IJ): Slowest In Years, CrossASEAN Insight Provider Jessica Irene revisits this former darling of consumer staples, which has fallen out of favour as competition bites. 
In Bangkok Bank To Buy Permata Means a Medium-Term Floor, events specialist, Travis Lundy zeros in on Bangkok Bank Public (BBL TB)'s purchase of Bank Permata (BNLI IJ), which should have a positive impact on the acquirer. 
In BBL – Permata Purchase Positive, Banking specialist Daniel Tabbush suggests that one could go so far as to call this transaction a game-changer for sleepy, domestic, Bangkok Bank Public (BBL TB). 
In Venture Corp (VMS SP): Next M&A Target in 2020? CrossASEAN Insight Provider Nicolas Van Broekhoven revisits this successful tech story, with an out eye for the next catalyst. 
In Creative Tech: Rally in 1Q 2018 & 2019; Will We See a 1Q 2020 Rally Once Again? Cash = 57% Mkt Cap, Nicolas Van Broekhoven resists this tech innovator, which has done extraordinarily well with its groundbreaking sound system.
In BTS Group W5 Warrants Coming, events specialist Travis Lundy zeros in on transport player  BTS Group Holdings (BTS TB) in Thailand as the company moves forward with a warrant issue. 
In Sembcorp: Can a Keppel Merger Unlock Capacity Reduction?Mio Kato, CFA notes that Temasek's bid to raise its stake in Keppel Corp above 50% has fanned the flames of consolidation speculation regarding the O&M segment of Keppel Corp with Sembcorp Marine. 
In Snippets #33: Symptoms of Downturn, Bangkok Bank Goes Indonesia, our Thai guru Athaporn Arayasantiparb, CFA comments on the five most significant trends of developments affecting the Thai market over the last week.
Sector and Thematic Insights
In Consumer Staples: Nielsen Survey, CrossASEAN Insight Provider Jessica Irene analyses the latest consumer survey from Nielsen in Indonesia. 
In When Indonesian Billionaires List Outside Jakarta: Minority Shareholders Should Think Twice,Nicolas Van Broekhoven explores to trials and tribulations of investing in the companies of Indonesian billionaires listed in overseas markets. 
At CrossASEAN Research we strive to produce unbiased and differentiated on the ground Insights on companies, economies and stock markets across South East Asia exclusive to Smartkarma. Our research is produced for the most part after face to face meetings and conversations with company management to dig deep into the long-term vision and strategy of the companies we cover. We offer bespoke work, company visits and tailor-made trips across South East Asia to our clients through Premium Services on Smartkarma.
Following on from our quick analysis of Fujitsu's four listed subsidiaries that could either be bought in or sold out, we spoke to Fujitsu Frontech today to understand the company's business and the degree of attachment to Fujitsu. Details below.
You are currently reading Executive Summaries of Smartkarma Insights.
Want to read on? Explore our tailored Smartkarma Solutions.