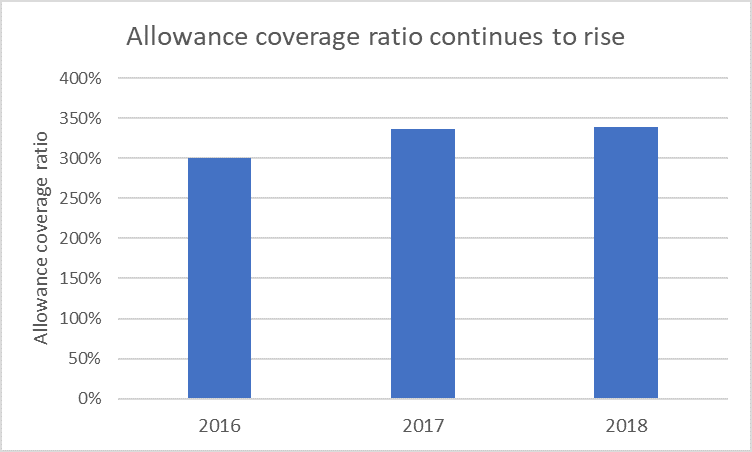 In this briefing:
---
China News That Matters
Concessions all round in US-China trade talks
Huawei "stealing its way" to global dominance?
Consumers flip credit cards and listed firms lie
Laud this student protest. Ignore the one next month
In my weekly digest China News That Matters, I will give you selected summaries, sourced from a variety of local Chinese-language and international news outlets, and highlight why I think the news is significant. These posts are meant to neither be bullish nor bearish, but help you separate the signal from the noise.
Just when you think the global economy is starting to spring green shoots, the skies have darkened and some of those shoots may be turning brown. In the U.S., ISM Manufacturing fell and missed expectations.
In China, both the official PMI, which is tilted toward larger SOEs, and the Cain PMI, which measures SMEs, fell and missed expectations. These readings have cast doubt on the longevity of Beijing's stimulus-driven rebound.
On the other hand, the Non-Farm Payroll report came in ahead of expectations. In Europe, the PMIs for peripheral countries like Italy and Greece are outperforming Germany. In addition, exports from Korea and Taiwan, which are highly globally sensitive, have rebounded, indicating recovery.
How do investors interpret these cross-currents?
We concur with Rob Hanna of Quantifiable Edges, who made an insightful comment that "Tops Wobble Before Falling Over". Our review of the market's technical conditions reveals the market is not wobbling yet.
Any market wobble would be seen in NASDAQ and semiconductor stocks. Until Technology and NASDAQ leadership starts to falter, and if their leadership is not replaced by the reflation-sensitive cyclical groups, we remain bullish on equities.
Local news outlet Invest Chosun reports the latest development on the Nexon deal. This report says that MBK and Netmarble are now going separate ways. I summarize the key points of this latest development in this post. I include possible reasons why MBK is leaving out Netmarble and likely outcomes of this development.
Haitong UniTrust International Leasing Co Ltd (HUIL HK) is a foreign-funded financial leasing company in China and is the leasing unit of Haitong Securities Co Ltd (H) (6837 HK). Haitong UniTrust will start pre-marketing for a long overdue Hong Kong IPO to raise $500 million, according to press reports.
Overall, our analysis suggests that Haitong UniTrust's fundamentals are mixed which would need to be reflected in IPO valuation.
With its labour force estimated to be growing 2.6% annually — and likely augmented by more foreign workers — Malaysia's real GDP growth rate of 4.7% in 2018 was disappointing, especially given the strong 14% export growth during the year. The failure of Bank Negara Malaysia (BNM) to cut the OPR (official policy rate) was a major factor hindering domestic demand (particularly fixed investment spending). The global semiconductor cycle began to turn down by November 2018, and Malaysia's exports have consequently contracted in 1Q 2019. 
With the abolition of the GST soon after the PH government took office, CPI inflation has been consistently below 1% YoY since June 2018, and averaged -0.3% YoY in 1Q 2019. In the face of deflation, Malaysia's real interest rate of +3.5% (the highest in more than a decade) has deterred real investment spending (which grew just 1.3% YoY in 2H 2018). With the fiscal deficit contained at 3.7% of GDP in 2018, and the current account surplus at a comfortable 2.4% of GDP in 2018 — and likely to be above 4.5% of GDP in 1Q 2019 — we expect Bank Negara to cut the OPR by 25bp on 7th May, and to cut it further by at least another 25bp in 3Q 2019. 
The rate cut should spur a modest investment-led recovery to over 5% real GDP growth in 2H 2019 (after a likely moderation to 4.4% YoY growth in 1Q 2019), and should also provide a fillip to the stock-market, which has seen a big sell-off in the large-caps over the past year (making the KL index one of the worst-performing stock-markets in the world in the year-to-date and over the past 12 months). Lower interest rates will particularly boost the heavily sold-down GLCs (from both the Khazanah and PNB stables, whose stock prices have fallen as the former in particular has been gradually reducing its stakes, for instance in Tenaga last month). In light of the rate cuts to come, we are Bullish Malaysia, and would in particular recommend the large-cap GLCs, led by Maybank (with an attractive dividend yield of 6.2%) and TNB (with a dividend yield of 4.3%). The latter does face some headwinds from regulatory uncertainty (as its near-monopoly on transmission and distribution could be eroded over time), but its stock price should have scant further downside after the recent sell-off, and its bond-like characteristics make it attractive in a falling interest-rate environment. 
Get Straight to the Source on Smartkarma
Smartkarma supports the world's leading investors with high-quality, timely, and actionable Insights. Subscribe now for unlimited access, or request a demo below.