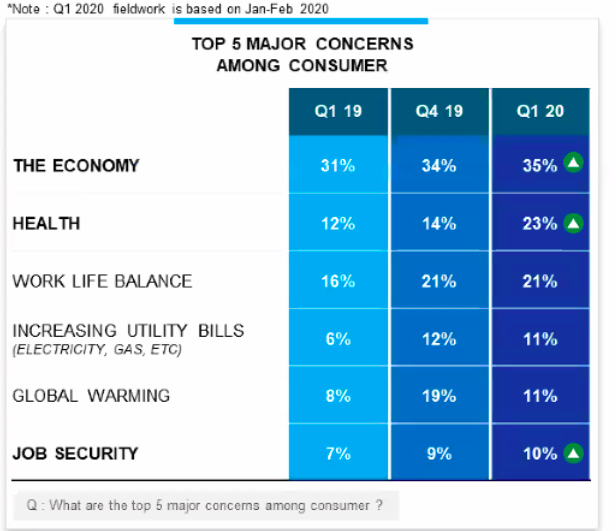 In this briefing:
---
The latest report from AC Niesen Indonesia is entitled "Meet the new consumer" and looks into the changing behaviour of Indonesia's consumers in the face of the COVID-19 pandemic. 
These changes will have a pronounced impact on the retail landscape in Indonesia and the way that the population consumes, with a lot more already going online and much more focus on health with more financial restraint. 
A number of consumer behaviours developed during the pandemic will stick as we enter the new normal period, with 16% of those surveyed by AC Nielsen suggesting they will not visit the mall even under the new normal. 
We remain positive on consumer staples and healthcare stocks including Unilever Indonesia (UNVR IJ),Indofood CBP Sukses (ICBP IJ), Kalbe Farma (KLBF IJ),Mitra Keluarga Karyasehat Tbk (MIKA IJ) and consumer discretionary name Mitra Adiperkasa (MAPI IJ) for the recovery. 
A severe global recession is baked in the cake is the realisation steadily dawning on market commentators and institutions. Corporate profits have collapsed. Debt levels are rising rapidly. Both are ingredients for investment led economic downturn. So far markets buoyed by cheap liquidity markets have chosen to ignore economic reality but that might be changing.
You are currently reading Executive Summaries of Smartkarma Insights.
Want to read on? Explore our tailored Smartkarma Solutions.