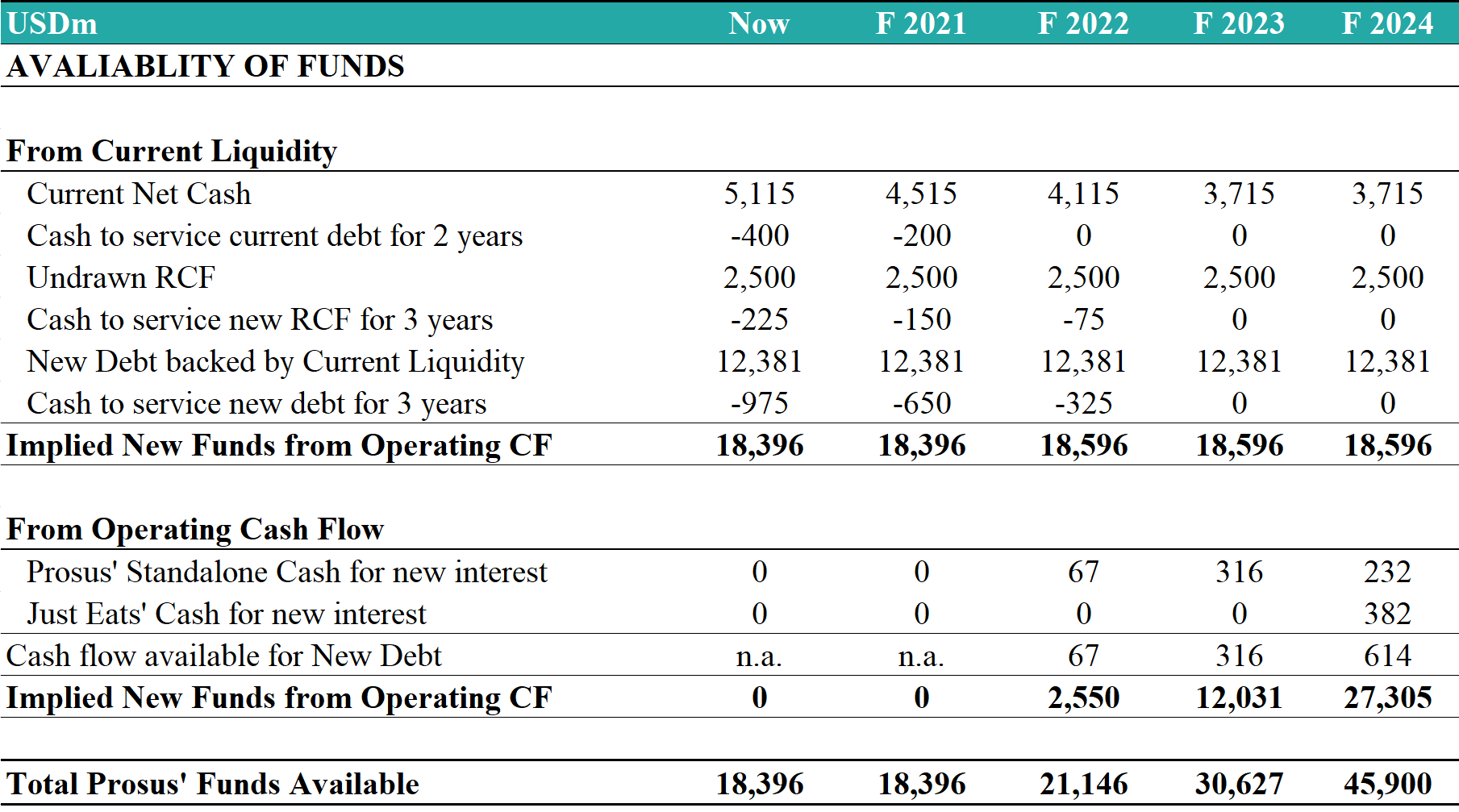 In this briefing:
---
The way Prosus let Just Eat go during the bidding war seemed like a strategic retreat. This move led to speculation that Prosus was pulling back so it could make a bolder move for the combined Just Eat Takeaway (JET LN) at a later stage. Fall in the share price of the combined group would have been a good opportunity to acquire JET. The COVID-19 crisis put paid those plans. During the lockdown, British people ate a lot of delivered food. Just Eat business flourished. 
Now with a bid on Grubhub Inc (GRUB US) on the tape, if Prosus wants JET it has to make its move very soon. Below I analyse the financial ability of Prosus to bid on JET.
In this insight, we provide a valuation analysis of Saltlux (SLTX KS). In addition, we provide additional fundamental details of the company, competitors, as well as the market outlook for AI & Big Data services.
In our view, Saltlux has one of the best technologies in the AI/Big Data sector in Korea. In terms of business model, it is closer to Mindslab and Daumsoft which are privately held. The fact that Saltlux has larger sales than these two competitors is impressive. We think there is likely to be a big acquisition premium on Saltlux going forward.
In terms of valuation multiples, we think that a 10x P/S, using 2019 sales (which is 10% premium to Laon People) is reasonable for Saltlux, which would suggest an implied market cap of 184 billion won or 36,000 won, which is 20% above the high end of the IPO price of 30,000 won. As such, we have a positive view of the Saltlux IPO. We are also adding Saltlux to our model portfolio. 
You are currently reading Executive Summaries of Smartkarma Insights.
Want to read on? Explore our tailored Smartkarma Solutions.