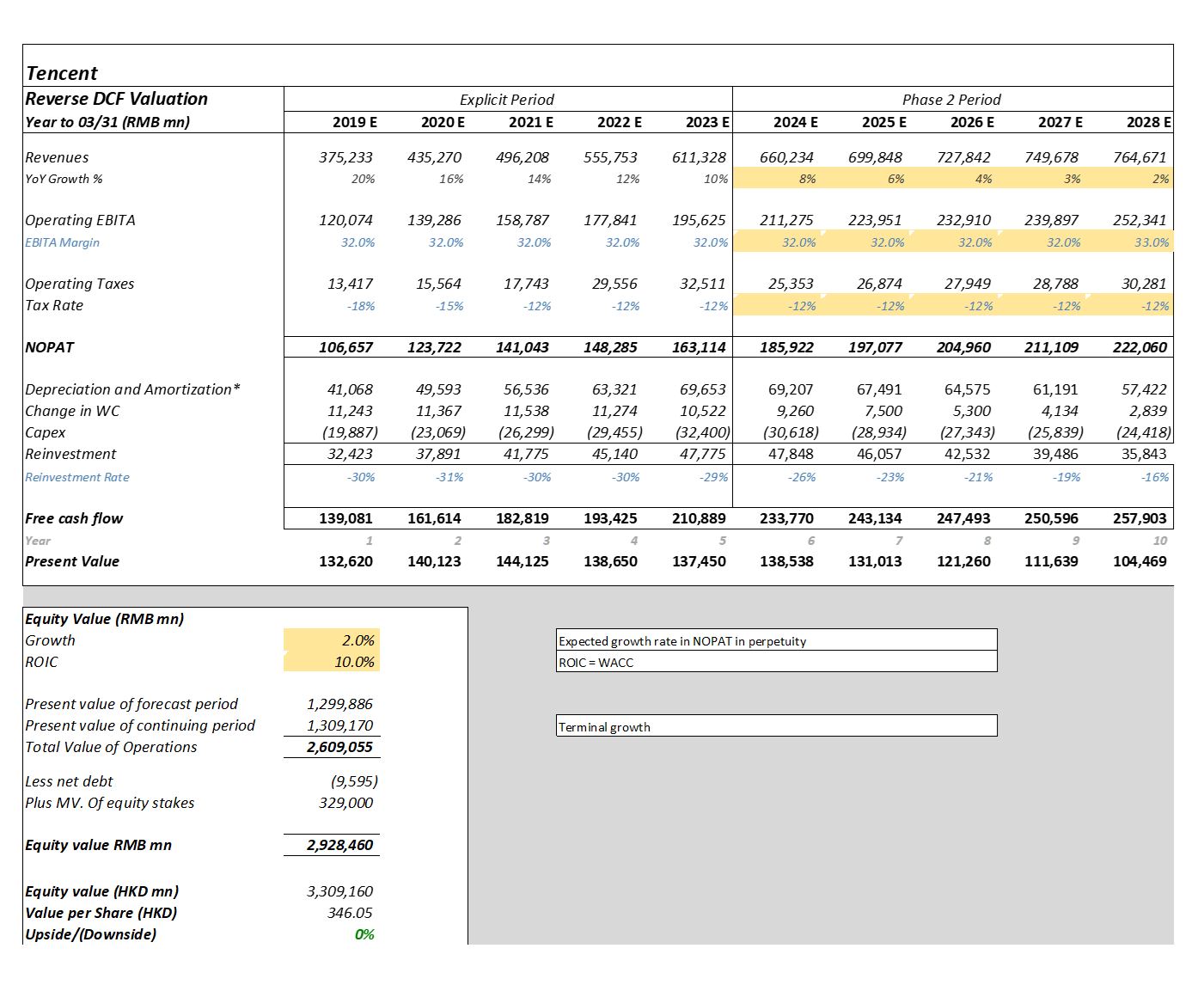 In this briefing:
---
With Tencent Holdings (700 HK) largest shareholder Naspers (NPN SJ) spinning off its Tencent stake into Prosus (PRX NA), we believe there are a couple of fundamental questions that arise from this, given that Tencent will represent c82% of the valuation for Prosus, according to the note written by fellow insight provider Patryk Basiewicz (His note here Naspers/Prosus (NPN SJ / PRX NA) – Analysis of the Two Discounts ). We believe there are two pertinent questions from this spin-off as it relates to the ongoing valuation for Tencent,  which are: 
1) What is currently priced into the Tencent valuation? 
2) Will overhang issues for Tencent emerge when the lock-up expires? 
More details below
Cloudflare (NET US) offers a global cloud platform that delivers a broad range of network services to businesses of all sizes globally.  In our previous insight on Cloudflare, we covered the company's background, its business model and an analysis of the company's financials. We have discussed mainly the company's valuation in this insight. Our view on the company has not changed, rather the current high valuation makes this deal less interesting from an investor point of view.
Cloudflare has set its IPO price in the range of USD10-12 per share and intends to raise net proceeds of USD357m, resulting in a valuation of about USD2.8bn. Preliminary indications are that the Cloudflare IPO will be priced at the top of the range or even above it. The tech unicorns which went public recently including Slack and Crowdstrike have performed well during the first day of trading and for some time post their IPO debut. However, these stocks have also tended to go down after some time and at times very quickly. The signs are that this IPO might be worth a trade on the first day (sell) but does not look like a good investment. It should be noted however that the market seems less favourable towards these names now given the negativity around recent tech IPOs such as Slack, Crowdstrike, Uber, WeWork, etc.
We discuss the details below.
We visited 15 companies during the past two months and picked these three that impressed us the most:
Intuch, the holding company of mobile juggernaut AIS, has seen its discount to NAV narrowing over the long run thanks to its venture capital business. Startups making money, and a few like Wongnai (foodie guide), Ookbee (e-publishing), and Ydm (digital marketing) all making waves.
Minor. Reported earnings may not be great, and signs of weaknesses are seen in restaurant business, but there's still big upsides left to our Bt46/sh price target. Importantly, the underlying overseas hotel business are all making good progress in their local currencies. The Baht doesn't stay strong forever yo!
DoHome was able to grow profits almost 50% despite flat revenues through a combination of store format downsizing, increase of house brands, and making changes to the distribution system.
As the drama between Softbank Group (9984 JP) and its increasingly less favoured child, The We Company (WeWork) (WE US), rolls on with requests for private capital infusions bump against requests for a delay to the IPO, we find ourselves asking, "Who is more desperate here, WeWork or Softbank?"
Prosus (PRX NA) will begin trading on Euronext Amsterdam today at 9:00am local time, after being spun out of Naspers (NPN SJ). It will be a US$100bn+ market cap company with a free float of at least US$17bn+. 
There will be no primary or secondary shares issued by Prosus. At the time of listing, the only people holding shares will be Naspers and its shareholders. Being a spin-off, its more akin to direct listing rather a traditional IPO. 
In my previous three insights, I have looked at the non-Tencent businesses that Prosus owns to come up with an overall valuation for Prosus and tried to look at what could be a reasonable discount that it could trade at. 
In this insight, I'll look at the implied discount based on the reference price and also provide a Tencent Holdings (700 HK) versus Prosus implied discount grid.
Get Straight to the Source on Smartkarma
Smartkarma supports the world's leading investors with high-quality, timely, and actionable Insights. Subscribe now for unlimited access, or request a demo below.