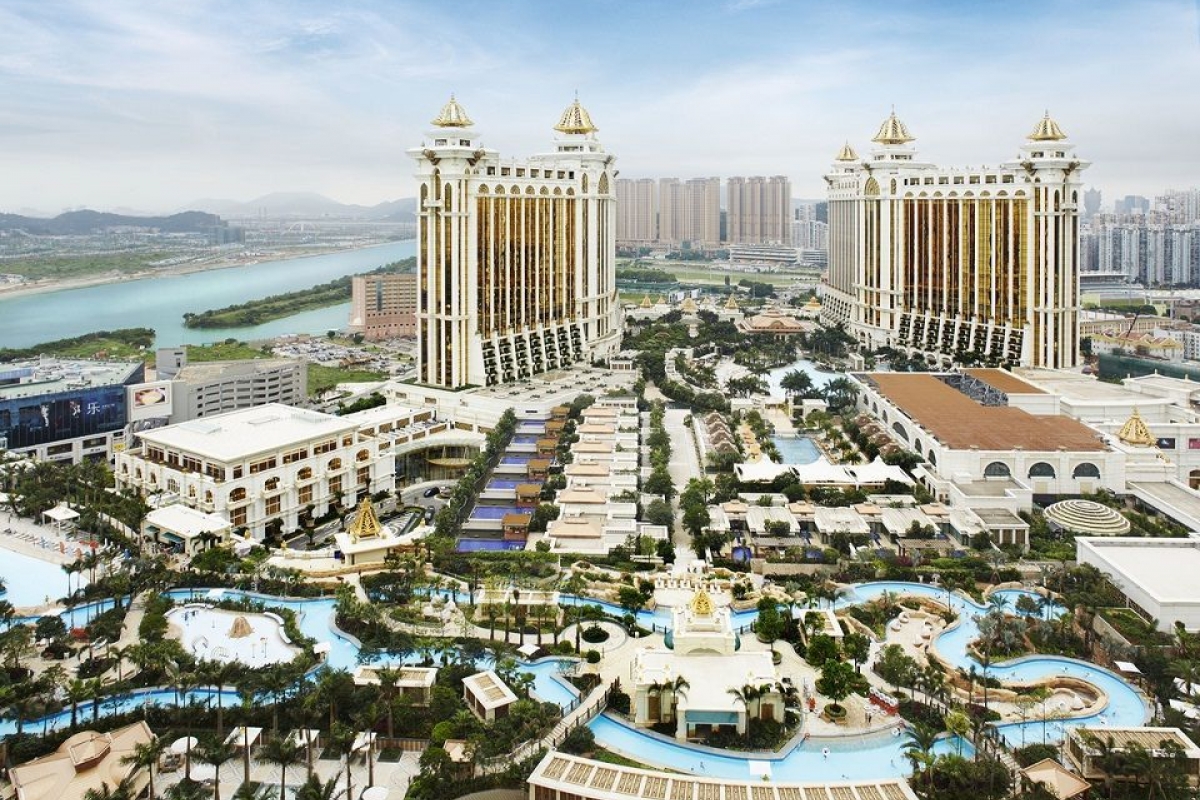 In this briefing:
---
Shares in Vtb Bank Pjsc (VTBR RM) are cheap and trade as a short-dated bond or no-growth stock given the bank's rich strategic franchise within a solid IG country framework which suggest that share valuation (currently a derisory PER) should resemble more a perpetual. Shares also may signal some concern with the future Dividend stream.
The franchise is indeed evolving into a strategic powerhouse. The lender commands a top position in areas such as M&A and DCM while accounting for almost a quarter of Russia's mortgage market, a fifth of corporate Deposits, 17.5% of corporate and retail Loans, and 15.9% of total Assets.
Quarterly results reveal an uptick in CoR to 1.5% and some signals of increasing toxic asset migration with the mainly substandard "stage 2" bucket which receives most of the Provisioning. Loans to companies from industries most affected by the pandemic, as identified by the government, constitute 3% of VTB's loans to corporates, though the lender has not yet noticed material deterioration in the financial condition of borrowers.  Quarterly credit losses of 42.9 billion rubles, versus 14.3 billion rubles a year earlier, included a 10 billion ruble "macro" adjustment based on a somewhat benign assumption of GDP growth for this year. It is also hard to model for CoR and NPLs in the best of times, let alone the worst of times.  The bank though commits itself to CIR of around 40% despite aggressive IT modernization and innovation, and a NIM of 3.4%, supported by a lower key rate and enhanced current account funding. These seem pretty gettable.
LTM dynamics were highly positive with enhanced trends in Profitability, in Liquidity, in Efficiency, in Capitalisation, and in Asset Quality. There was some slippage in NIM and Interest Spread on a LTM basis. The increased contribution of "Non-Core Income" was on the high side though bancassurance-driven Fee Income encouragingly gained in weight as a % of  RWAs and Operating Income while Liquidity improved on the back of robust Deposit growth.
VTB commands a stellar PH Score™ of 10, an underbought RSI signal, and a FV of 4%: shares thus find themselves in the top decile of our VFM rankings.
The PH Score™ is a fundamental momentum-quantamental score that scores banks according to changes in value-quality. The Score encompasses Profitability, Operating Efficiency, Liquidity, Capital, Asset Quality, and Coverage as well as a valuation variable. Scores lie between 0 and 10, with higher scores representing more positive signs. The PH Score™ was back tested over 2007-17 for global banks and conclusively shows progressively higher returns across quintiles ranked by Score. 
With VFM (Valuation, Fundamentals, Momentum), we score banks by PH Score™ , Technicals, and an additional Valuation filter.
Trading at a 75% discount to BV, with a Franchise Value and Earnings Yield, of 4% and 49%, respectively, shares are relatively attractive on a global scale. We recognise that a Dividend Yield of 3.2% could be higher. A stellar PH Score™ can act as a tailwind.
We are mindful though that a bank is a bond equivalent or quasi utility with a dividend seen as a compensation for a leveraged structure. One could quite fairly ask: if I'm not going to receive the dividend, should I not buy the perpetual bonds? The executive at VTB has stated that it has not yet officially changed its plans to earmark 50% of its 2019 net profit under International Financial Reporting Standards for dividend payments, but could reduce dividend payouts on government-owned preference shares to deduct the cost of state support programs for COVID-19-hit borrowers. (Other jurisdictions should wake up to this implicit circular structure where the State funds Pandemic costs via bank dividends to the detriment of other shareholders).  The lender did not rule out (somewhat ominously but in a transparent way) the possibility that dividend reduction could also affect ordinary shares depending on how the crisis unfolds. A decision will be made in August prior to the General Meeting in September. A great deal can change in 3 months.
Virus has produced cheap stocks in gaming sector for companies like LVS to see them as better bets than an immense, long development cycle for a Japan IR.
Q3/4 recovery cycle in Macau will be slow, but steady and Galaxy will quickly reach break-even.
Galaxy is king of cash in Macau with an estimated 6 years of liquidity on balance sheet.
Rising to the challenge of an increasingly difficult operating environment, Sumitomo Mitsui Financial (8316 JP) managed to marginally beat its FY3/2020 consolidated net profits target and, in doing so, wrested the long-held crown from principal megabank rival Mitsubishi UFJ Financial (MUFG) (8306 JP)  as Japan's most profitable bank.
SMFG reported FY3/2020 consolidated recurring profits of ¥932.06 billion (down 17.9% YoY) and net profits of ¥703.88 billion (3.1%) on lower revenues of ¥5.314 trillion (down 7.3% YoY).  Key drivers of the lower YoY results were reduced net interest income (despite strong loan growth of 5.8% YoY), lower trading profits and marginally higher General Administrative Expenses (GAE), only partially offset by higher net fee income.  Core earnings fell 8.2% YoY to ¥625.04 billion.  However, the biggest single impact on reported profits was the substantial jump in credit costs, which rose 54.8% YoY from ¥110.26 billion (15 basis points) in FY3/2019 to ¥170.64 billion (21 basis points) in FY3/2020.  This caused Net Operating Profits (core earnings less credit costs) to decline 20.4% YoY to ¥454.39 billion: SMFG's worst performance since FY3/2017.
SMFG has raised its dividend to ¥190/share from ¥180/share for both FY3/2020 and FY3/2021 and has promised a ¥100 billion share buyback and share cancellation in FY3/2021.  On what initially looks to be an extremely conservative consolidated net profits target for FY3/2021 of ¥400.0 billion (suggesting a YoY decline of 43.2%), the dividend payout ratio for FY3/2021 looks to be around 65%.  Given that this level of profits would return the No.1 position to arch-rival MUFG, we expect SMFG to work hard during FY3/2021 to ensure that an upward revision to its profit target is realizable.
SMFG's share price is down 29.3% on a 12-months basis and is down 32.0% in just the last six months.  While we remain negative on the Japanese banking sector as a whole, and expect FY3/2021 to be an extremely challenging time for all Japanese banks as the true economic impact of COVID-19 on both Japan's domestic economy and the global economy becomes increasingly apparent, we believe that investors may find some comfort in owning SMFG over other Japanese bank stocks.  We caution, however, that because of SMFG's position as a liquid stock with high foreign ownership, further downside risk to the stock price from current levels is certainly possible if foreign institutional investors urgently need to raise cash in Japan to meet global redemptions over the next few months.
Mitsubishi UFJ Financial (MUFG) (8306 JP)has lost its long-held position as Japan's most profitable megabank and, based on its FY3/2020 results announced on Friday 15 May 2020, is now down to the No.2 position having been eclipsed by Sumitomo Mitsui Financial (8316 JP).  Having revised its consolidated net profits target from ¥750 billion to ¥520 billion on 30 April 2020 (from an initial ¥900.0 billion on 15 May 2019), there were no surprises when MUFG reported consolidated net profits for FY3/2020 had fallen 39.5% YoY to ¥528.15 billion.  The megabank group chalked up two consecutive quarters of net losses as a result of impairment losses on foreign subsidiaries, but it was a combination of a fall in core earnings, rising GAE costs and, above all, a huge jump in credit costs from ¥5.82 billion (1bps) in FY3/2019 to ¥222.95 billion (21bps) in FY3/2020 that did the majority of the damage to reported earnings.
The dividend has been maintained at ¥25/share for FY3/2021 but there was no announcement of a share buyback (as we had warned in our previous Insight MUFG  (8306 JP):  Growing Pains Growing.  MUFG has set itself an ambitious consolidated net profit target of ¥520 billion (+4.1% YoY) which would put in back in the No.1 position ahead of SMFG.  We remain skeptical that this target can be achieved for a number of reasons .
MUFG's share price is down 21.3% on a 12-months basis and is down 30.7% in the last six months.  A liquid stock with high foreign ownership, we see further downside risk to the stock price if foreign institutional investors urgently need to raise cash in Japan to meet global redemptions over the next few months.
Caveat Emptor!  (May the Buyer Beware!)
With strong earnings from a equity income provide an attractive dividend yield at 6%-7%. Therefore, we maintain our BUY rating with a new target price of Bt2.4 (down from Bt2.6) based on 10xPE'21E which its a five-years average.
The fall in 1Q20 earnings both YoY and QoQ was primarily pressured by weakening earnings from residential business which sunk 81%YoY to Bt80m. Meanwhile, equity income dropped only 5.6% YoY to Bt431m.

We expect 2Q20 earnings to soft down 25%YoY and 10%QoQ, given lower contribution from associated companies especially from HMPRO. Meanwhile, we expect residential transfer units to remain weak QoQ due to low visited rate, but likely to be the bottom quarter.

We maintain positive view in 2020-21E backed by stable equity income from associated companies (mostly from HMPRO) and several projects in pipeline worth over Bt48bn.
You are currently reading Executive Summaries of Smartkarma Insights.
Want to read on? Explore our tailored Smartkarma Solutions.