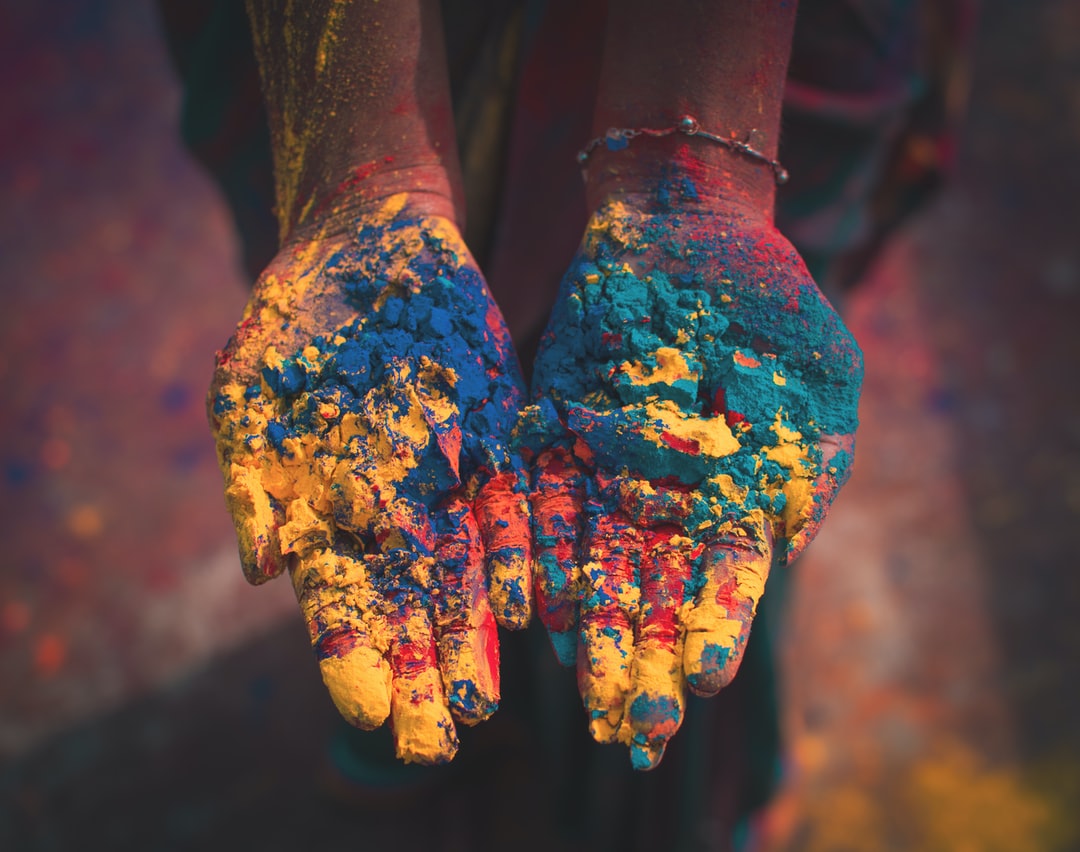 In today's briefing:
India Small Caps: Position for Outperformance Vs Large & Mid Caps
Last Week in Event SPACE: Vedanta, Cardinal Res., Japan Retail Fund, HSBC, Opticomm, Tiffany/LVMH
---
Late Friday evening, the Securities and Exchange Board of India (SEBI) published a blandly titled 'Circular on Asset Allocation of Multi Cap Funds'. The implications of the circular, however, are not as bland and will result in a big shift in allocation among market cap segments in Indian mutual funds and drive trading activity over the next few months.
SEBI has now mandated that Mutual Fund schemes classified as 'Multi Cap Funds' need to invest a minimum of 75% of their total scheme assets in equities and equity related investments with a minimum 25% allocation to each segment: large caps, mid caps and small caps. Currently, the top 11 multi cap schemes by assets (making up 85% of total multi cap assets) hold 78% of their assets in large cap stocks, 16.6% in mid cap stocks, and only 5.4% in small cap stocks.
All Multi Cap funds have till the first week of February 2021 to meet the new requirements. While there will not be a big impact on large cap stocks, there could be a very big impact on small cap funds. The Nifty Smallcap 250 index has underperformed the Nifty 100 and the Nifty Midcap 150 index over the last year and could outperform over the next few months.
---
Last Week in Event SPACE …
(This insight covers specific insights & comments involving Stubs, Pairs, Arbitrage, share Classifications, and Events – or SPACE – in the past week)
Vedanta Ltd (VEDL IN) (Mkt Cap: $6.6bn; Liquidity: $31mn)
VEDR theoretically has until the third week of September to file with the Exchange in order to complete but that is playing it as unsafe as possible. Travis would not be surprised to see an Approval In-Principle this week or next. Then the timeline is fixed, and VERY short. There is US$3.15bn of funding taken down. US$1.75bn of that is very short-term. Another US$0.6-1.1bn should probably be taken down near-term in terms of a letter of credit against the syndicated loan VEDL has taken down this past week. If VEDR wants, it could relatively easily pay ₹200/share. 
There is a non-negligible possibility that Vedanta does not attract 90% of the shares (i.e. 80% of the minorities). There are a very large number of very small shareholders who together hold about 6.95% of shares out. They may abstain. There was 4.37% of shares out held in the American Depositary Receipts. They cannot participate. The rest is institutional shareholders who likely will participate. If retail participates to half, this just gets to 90%, but the price may be "too high".
If VEDL proposes too low a price, this won't get done. Investors can see the value. The Value Per VEDL share of the Hindustan Zinc holding is – as of Friday 4 Sep – ₹164 per Vedanta share. That gets you the rest of Vedanta for free. The rest of Vedanta produces more EBITDA than Hindustan Zinc does and has a book value of roughly ₹89/share (wholly coincidental to the "Book Value" proposed last week). 
VEDL is worth more than people think it is. If VEDR buys Hindustan Zinc from VEDL minorities at a 20% discount to market price despite zinc trading near 52-week highs and HZL cash costs trading lower than ever, and silver at 6-8yr highs, that means the rest of VEDL is currently trading for ZERO.  The trade is still to be long.  If you want to play it super safe, buy the ADS and convert to onshore shares.  As we trade higher, it makes more sense to have something of a sector hedge on, but it doesn't make tremendous sense. This is quite binary. The deal gets done and you get taken out – most likely at a higher price. OR… It doesn't get done, the price probably falls, and VEDL will still be cheap to peers. If the deal fails, THEN you put on your sector hedge.
(link to Travis Lundy's insight: Vedanta: Reaching The End Game)
Hinokiya Holdings (1413 JP)(Mkt Cap: $0.2bn; Liquidity: $1mn)
Yamada Denki (9831 JP), Japan's largest electronics retailer, well-known for running large and shiny stores with more aisle space than the more aggressive electronics retailers like Bic and Yodobashi in urban areas, has agreed to buy 45.6-50.1% of Tokyo-based custom homebuilder  Hinokiya from the founder and his relatives in a Partial Tender Offer at ¥2,000/share which is ~12% premium to last. The price comes out to 4.5x EBITDA, 10x PER, and 1.3x book. It isn't very impressive as a price
This deal appears odd, but it is less odd than you'd think. When houses get built, they get furnished with new TVs, kitchen equipment, furniture, etc. Yamada Denki sells a lot of that. And if you wanted to build your new house with all the modcons and wired to the rafters with ethernet, wifi, etc., you might want to have a house built in collaboration with someone who knew how to execute on a wired home. It isn't necessary for a home builder to tie up with an electronics retailer, but I've seen worse ideas. 
For long onlies, if you like the stock, it will suddenly get a LOT more liquid (relatively speaking) around the Tender Offer price. That would be a time to buy more shares if you liked the company and were looking for liquidity.  For arbs, a priori Travis expects the trade is to buy shares at a few percent discount and tender them. If you can borrow shares, you can play the ex-date fall as well, but now that it is only two days, there isn't much room to play that. There is every possibility that this trades illiquidly.
(link to Travis Lundy's insights: Yamada Denki Partial TOB For Hinokiya (1413 JP) & Hinokiya (1413 JP) Partial Tender Arb Grids & ProRation)
I see the HSBC NAV discount at ~53% – a one-year low – versus the 12-month average of 35%. I've simply de-consolidated Hang Seng, and netted off associates (Bank Of Communications Co H (3328 HK) and Saudi British Bank (SABB AB) ) to arrive at my stub ops. It's not a strong stub – the stake in Hang Seng accounts for 21% of HSBC's market cap.  But the long-term implied stub (netting all listco investments) to de-consolidated/net book is at a multi-year low of 0.38x. vs the long-term average of 0.85x.
Political neutrality is a delicate line to walk, with allegations concerning  Huawei, US-China tensions, and Hong Kong's new security law, all adding to a "challenging situation"  as HSBC's Chairman Noel Quinn put it – plus the added fallout from COVID-19 and the cessation of the 4Q20 dividend as directed by the BoE.
HSBC reports ~50% of revenue from Asia, ~30% from Europe, and ~10% from North America. But HSBC makes in excess of 90% of its profits from Asia, especially from Hong Kong. Perhaps HSBC should be broken up, enabling HSBC to return to its root and focus on HK, China & Asia, and take on the slogan "Asia's Local Bank". 
From a fundamental angle, HSBC appears to have overshot to the downside. Since the stock market low in late March of this year, the market is assigning HK$232bn (US$29.7bn) LESS for HSBC's unlisted stub ops. HSBC looks cheap here – I see 35% upside if bringing the implied stub level back to the 12-month average. 
(link to my insight: StubWorld: Walking The Fine Line With HSBC) 
Intouch Holdings PCL (INTUCH-R TB) / Advanced Info Service PCL (ADVANC TB) 
Athaporn Arayasantiparb looks into Intouch Holdings (INTUCH TB), ex-Advanced Info Service (ADVANC TB). After all, Intouch owns Invent, the largest venture capital firm in Thailand. Reality Check XXVI: How Much Are the Other Intuch VC Investments Worth?
In a very brief press release, LVMH said it will not be able to complete the Tiffany acquisition, in compliance with a directive from the French European and Foreign Affairs Minister to defer the merger. LVMH also said Tiffany had undergone a Material Adverse Affect (MAE). In a strongly-worded, detailed response, Tiffany said it has no choice but to file a lawsuit to enforce the Merger. LVMH said it would lodge its own lawsuit. But, oddly, will still lodge its EU submission. 
There are some fighting words on both sides of the Atlantic. Did LVMH procure the letter? Was the letter a directive or advice?  Doesn't the US tariff sanctions have zero bearings on LVMH – in fact, buying Tiffany would help it to diversify its geographic footprint? Can a pandemic trigger an MAE? WAs LVMH in non-compliance with respect to antitrust filings?
The MAE is somewhat opaque and open to interpretation – which is why MAEs are not often triggered, and considered watertight without a specific carve-out to hang your hat on. It is not at all clear the merger can be unwound by LVMH due to the pandemic. Clearly Tiffany believes there is no force majeure. And unlike in Metlifecare Ltd (MET NZ), where the target had a strong hand but opted to compromise to expedite proceedings, LVMH/Tiffany is a much bigger deal, one in which Tiffany is unlikely to concede/negotiate.  
The Trade?  I like Tiffany's chances of getting this deal back on track. And at the full Offer price of US$135/share. I recommended getting involved at US$114/share.
(link to my insight: LVMH/Tiffany: In The Rough. Acts of God and Legal Restraint)
CaixaBank SA (CABK SM) and Bankia SA (BKIA SM)  announced that they were having conversations with the aim to merge both financial institutions (link to Bankia release). Due-diligence is being carried out. Both entities have recent experience in integration processes (CaixaBank acquired Banca Cívica and Banco de Valencia, whilst Bankia acquired Baco Mare Nostrum, and prior to that, CajaMadrid acquired Bancaja). This operation is in a fact a takeover of Bankia by CaixaBank. The operation has the blessings of the Bank of Spain, the European Central Bank and the Spanish Government. The parties are currently negotiating this ratio and the takeover premium for Bankia's shareholders. More info in Jesus' insight CaixaBank – Bankia Negotiations:La Caixa, Approvals, Badwill, Exchange Ratio and Synergies.
SIX Group has now communicated it had reached 95.315% of Bolsas Y Mercados Espanoles Sh (BME SM)'s shares. SIX will now ask the suspension of trading of BME's shares to occur after closing on 14 September and will squeeze-out the remaining shares on 14 September (at EUR 32.98 per share).More info in Jesus' insight Bolsas Y Mercados – SIX Group: Squeeze-Out.
In  IAG's Jumbo Rights Issue Takes Off, Jesus Rodriguez Aguilar discusses International Consolidated Airlines Group (IAG LN)'s rights which were approved at the AGM on 8 September. The funds -EUR 2,741 mn (GBP 2,491 mn), c. 63% of its current market capitalisation – will be used to strengthen the balance sheet and reduce debt (increasing for solvency). This approach rules out state aid, as has happened with Lufthansa or KLM-AirFrance. Qatar Airways (25.1% holding), has irrevocably undertaken to subscribe for its pro-rata entitlement. The right issue would be expected to be completed by the end of September.
TSE Mothers-listed Medpeer announced (J-only) after market close today it had received approval to move to TSE1 as of 15th September 2020.  TSE1 reassignment triggers inclusion into the TOPIX Index and the Inclusion Event can be expected to be at the close of trading 29th October 2020. 
On both LTM and NTM bases, Medpeer's EV/Revenue, EV/EBITDA, and PER multiples are much higher than the estimated means and medians for a selected group of peers which included other companies operating similar knowledge-sharing platforms.  More importantly, in its full-year presentation in December 2019, the company set a target to reach a market capitalization of over JPY50bn in FY09/20. At present, the company's market cap is ¥96bn – almost double. This seems like a good reason to be cautious. 
Pure "TOPIX-Inclusion" Trade – AVOID: This seems like very low-impact event and although this event might have not been highly anticipated (due to long listed history and a lack of pre-event signals such as equity offerings) Janaghan feels the stock has overheated in recent months. 
Long-term Fundamental Angle – Bullish on prospects: Although Janaghan is not particularly excited by the TOPIX Inclusion event, he feels the business model is quite interesting. In the long term, stocks with comparatively larger market cap and better liquidity (than typical TSE1 promotion candidates) like MedPeer are also more likely to attract more analyst coverage and/or investor attention. At Forward EV/EBITDA of 50+x, this is "cheap" compared to its largest competitor M3 Inc (2413 JP) which trades at 80x. This is a covid-19 residual effect and it is not clear that is anywhere near the right price, HOWEVER, stocks like these can go from super-expensive to even more expensive on sentiment.
TSE's LISTING CRITERIA REVISION
The only really important thing for the vast majority of institutional investors in Japan is how it changes the listing requirements for TSE1. Most people will not care about the listing requirements for MOTHERS and small caps loosening, or the governance hurdles going up. Those are generally salutary.
Travis expects the public comment to come up with little new or of note. 
He expects the only major change would be to clarify that Continuing Listing Requirements might be different from Initial Listing Requirements. It would not make much sense to exempt large companies from getting demoted immediately if they have negative equity in one year. That usually requires a "special loss" of some magnitude. Getting back that loss so that one meets the two-year requirement of JPY 2.5bn in profit over two years seems like a tall order, unless there is a grace period. Even with a grace period, it seems odd to allow grace periods which are then broken, then another grace period is applied, then met, then broken again… 
Unaddressed in this is the TSE's ability to create derivatives on the TSE STANDARD section which will be important. Access to the style bias itself would be highly valuable, and the ability to create borrow baskets would be quite important. 
Longer-term the really big change will be the availability of borrow in what are currently the bottom 1000 or so names in TOPIX. 
Sensex Index Rebalance Preview. At the current time, Brian Freitas see a high probability of Dr. Reddy'S Laboratories (DRRD IN) being included in the index, and of Oil & Natural Gas Corp (ONGC IN) being deleted. Depending on movements in the stock price from now to end October, Britannia Industries (BRIT IN) could also be included in the index, while Tata Steel Ltd (TATA IN) could be deleted.  Sensex Index Rebalance Preview: Early Look Sees One Change, Maybe Two
China STAR Board. If the market participants and FTSE  Russell choose to include the STAR market stocks into the indices, Brian sees around 76 of the 170 STAR Board listed stocks being included in the FTSE Emerging Market All Cap China A Inclusion Index. We do not see any stocks making the cut to be included in the FTSE China A50 Index (XIN9I INDEX) in the December review, but Ant Financial (1051260D CH) could be included in the index in the March 2021 review if it lists prior to 20 November this year. China STAR Board: Potential Inclusion in FTSE EM and China A50 Indices; GEIS Inclusion Needs Connect
OTHER M&A & EVENT UPDATES
My ongoing series flags large moves (~10%) in CCASS holdings over the past week or so, moves which are often outside normal market transactions.  These may be indicative of share pledges.  Or potential takeovers. Or simply help understand volume swings. 
Often these moves can easily be explained – the placement of new shares, rights issue, movements subsequent to a takeover, lock-up expiry, amongst others. For those mentioned below, I could not find an obvious reason for the CCASS move.   
| | | | |
| --- | --- | --- | --- |
| | | | |
| | 33.56% | Yuet Sheung | Sinopac |
| Golden Throat (6896 HK) | 17.43% | BNP | HSBC |
| | 21.41% | Haitong | Outside CCASS |
| | 23.98% | CIS | Morton |
| | 32.78% | Citi | China Merch |
| Time Intercom (1729 HK) | 10.00% | Xin Yogan | China Ind |
| | 29.99% | Chong Hing | Get Nice |
| | 10.00% | Soochow | Outside CCASS |
The following large movement(s) concern recently listed companies, and therefore are (likely) lock-up related.
| | | | |
| --- | --- | --- | --- |
| | | | |
| | 29.76% | BNP | Outside CCASS |
| | 17.26% | ML | Outside CCASS |
| Jianzhong (589 HK) | 10.67% | China Ind | Outside CCASS |
| China New Energy (1156 HK) | 16.82% | Silverbricks | Outside CCASS |
| Macau E&M (1408 HK) | 11.89% | Kingkey | Outside CCASS |
| | 11.17% | HSBC | CCB |
---
Before it's here, it's on Smartkarma