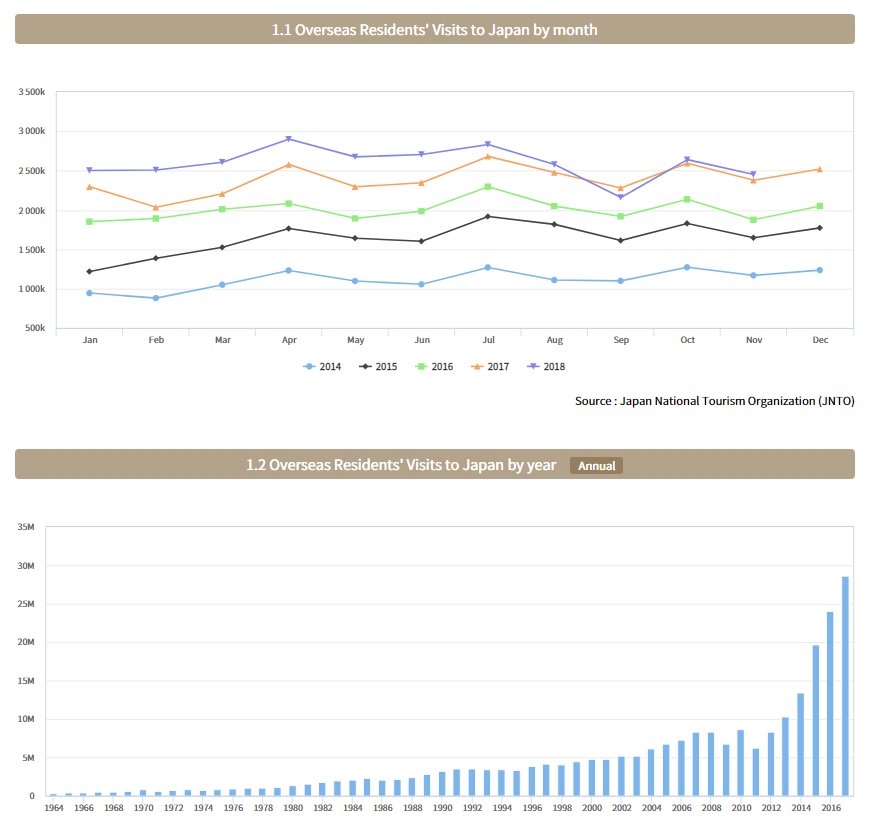 In this briefing:
---
Japan Hotel Reit Investment (8985 JP) (JHR) plans to raise around US$300m/JPY33bn to part fund the acquisition of Hilton properties located in Tokyo and Osaka.
We have previously covered four other capital raising by JHR:
The prior-deals have given mixed bag results over the short-term. In this insight, we will run the deal through our framework and analyse past performance.
A year ago we published a note that described how we expected corporate activity in China's domestic express  sector to play out in 2018 (see 2018 M&A/IPO Activity Preview: Chinese Express, Logistics Sectors Hit by Slower Growth & BABA Vs JD). In this new piece, we look back at how things actually played out in the sector last year and look forward to 2019 and beyond. 
We've divided this year's piece into four sections:
A quick review of our expectations from 2018, and how things actually played out
New (and ongoing) trends we expect to see in express sector M&A this year
The continued battle for leadership between Alibaba Group Holding (BABA US) and JD.com Inc (ADR) (JD US)
Potential IPO candidates for 2019 and beyond
We expect Chinese domestic express demand to continue to moderate in 2019, and in response we expect the express companies to increase their investments in 'last-mile' and international delivery, which will probably create a drag on profitability in the medium-term. Although we believe e-commerce giants Alibaba and JD.com would like their growing portfolios of logistics investments to become self-funding sooner rather than later, we foresee somewhat limited investor appetite for more large Chinese logistics IPOs in 2019, since many high-profile offerings have faltered since going public.
Leong Hup International (LEHUP MK) is one of the largest producers of poultry, eggs and livestock feeds in Southeast Asia. After an unusually quite 2018, Malaysia's equity capital market is set for rebound with at least three issuers looking to raise up to $500 million from IPOs. Leong Hup is set to the be the first as it has started the search for cornerstone investors.
Helped by the current imbalance between available Malaysian IPOs and the dry powder among investors, Leong Hup is seeking a premium rating. However, our analysis suggests the ability of Leong Hup to command a premium rating faces challenges.
Metropolis Health Services Limited (MHL IN) is the 3rd largest pathology chain in India and caters to the Rs600bn market growing at 15% Cagr. It is strongest in the lucrative Mumbai and Chennai markets.
Though India's pathology market has seen intense price competition and price discounting, Metropolis managed to grow revenue/patient much ahead of peers
Its revenue/patient is 20% higher than its nearest competitor and the gap has been widening over FY16-18
It is the only major pathology chain to have accelerated revenue growth over FY16-18 despite the lowest A&P spend
It managed to grow Gross Margin 330bps and hold Ebitda margins over FY16-18. Major competitors like Dr Lal Pathlabs (DLPL IN) (-340bps) and SRL (-520bps) saw sharp contraction in Ebitda margins.
On the flip side, its patient growth has lagged its retail network growth by a wide margin. Its cash conversion cycle is much longer than DLAL's. It is also the most vulnerable to any government regulated price caps on testing in the future owing to its premium pricing.
Lastly, it doesn't need any fresh money and the entire IPO is an offer for sale by the promoters and Carlyle Group.
Aequitas Research puts out a weekly update on the deals that have been covered by Smartkarma Insight Providers recently, along with updates for upcoming IPOs.
Despite a shaky 2018 Q4 market and the disappointing Softbank Corp (9434 JP)'s IPO, we have been getting a steady stream of newsflow on upcoming IPOs. 
Starting with upcoming IPOs, Chengdu Expressway Company Limited (1785 HK) and Weimob.com (2013 HK) will be listing next week on Tuesday, 15th January. Weimob was priced at the low end of its price range while Chengdu Expressway's IPO was at a fixed price of HK$2.20. We are bearish on both IPOs. Weimob is overly reliant on Tencent for its SaaS and Ads business and, at the same time, Tencent will only own less than 3% stake after listing. Whereas Chengdu Expressway has been a well-managed company but valuation implies limited upside. Trading liquidity will likely remain tepid as like Qilu Expressway Co Ltd (1576 HK) which listed mid last year.
In the pipeline, we are hearing that Kepei Education (KEPEI HK) will likely open its book next Monday. We will be following up with a note on valuation. In other IPOs that are coming in this quarter, Helenbergh China and Zhongliang, both property developers, are looking to IPO in this quarter. Viva Biotech Shanghai Ltd (1577881D HK) is also looking to list in Hong Kong Q2 while Urban Commons, a US property developer, is planning a US$500m REIT IPO in Singapore.
Activity seems healthy for the ECM space, but sentiment has not been the best as seen from Xiaomi's high profile IPO that took a hit just as its lockup expired. Its share price has corrected from a high of HK$22.20 to just above HK$10.34 this Friday. This should not have been a big surprise since many have already pointed out that its valuation should really have been closer to that of a hardware business and we pointed out that the IPO's trajectory would likely be similar to Razer.
This reminds us of a particular listing last year, Razer Inc (1337 HK) , and, in fact, both bear quite a handful of similarities. Strong portfolio of investors, hardware business with software capabilities, expensive valuations, and etc. The stock did well at first but has come back down to earth since then.
Accuracy Rate:
Our overall accuracy rate is 72% for IPOs and 64% for Placements 
(Performance measurement criteria is explained at the end of the note)
New IPO filings
China Tobacco International (Hong Kong, US$100m)
China East Education (Hong Kong, US$400m)
Ebang International (Hong Kong, re-filed)
MicuRx Pharma (Hong Kong, re-filed)
Below is a snippet of our IPO tool showing upcoming events for the next week. The IPO tool is designed to provide readers with timely information on all IPO related events (Book open/closing, listing, initiation, lock-up expiry, etc) for all the deals that we have worked on. You can access the tool here or through the tools menu.
News on Upcoming IPOs
Smartkarma Community's this week Analysis on Upcoming IPO
List of pre-IPO Coverage on Smartkarma
Get Straight to the Source on Smartkarma
Smartkarma supports the world's leading investors with high-quality, timely, and actionable Insights. Subscribe now for unlimited access, or request a demo below.