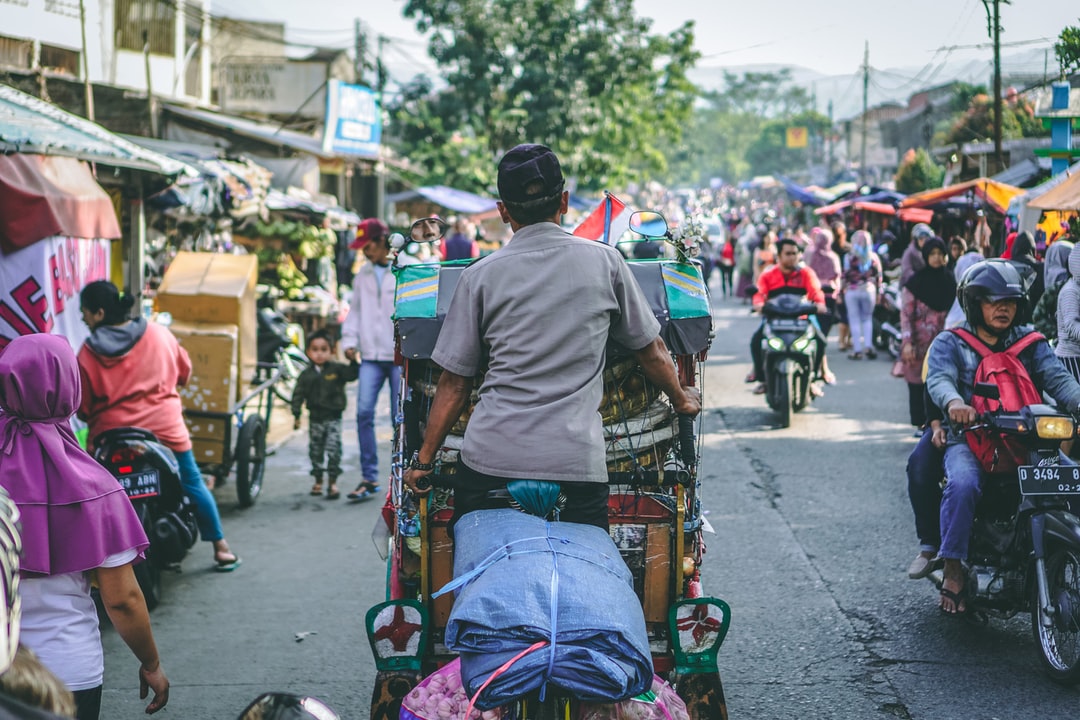 In today's briefing:
The Hogmanay Week that Was in [email protected] – Digital Media, Healthcare, and Thai Food
Monthly Currency Seasonality: Down and Out?
---
The week that was in [email protected] is filled with another eclectic mix of differentiated, substantive, and actionable insights from across South East Asia and includes macro, top-down and thematic pieces, as well as actionable equity bottom-up and credit insights over the past week.
We add below a NEW section, which includes emerging themes in ASEAN and selects important news flow or developments for commentary, which may impact SE Asian companies and markets. 
This week we include some emerging themes in South East Asia for 2021 that we see winning out this year including selected banks, food companies, and healthcare stocks. Please see below the fold. 
Macro Insights
In India's 2020 Reforms Will Usher in a Decade of Spectacular Growth from 2021 On, CrossASEAN Cheif Economist lays out his views on the long-term outlook for India, where he sees exciting prospects ahead.
Equity Bottom-Up Insights
In Media Nusantara Citra (MNCN IJ) – Harnessed to Digital Growth, CrossASEAN Insight Provider Angus Mackintosh revisits one of Indonesia's leading media companies, with a positive view on its prospects driven by rapid growth in its digital advertising and a recovery in its FTA TV business.
In Siloam International Hospital (SILO IJ) – The Saving Grace,Angus Mackintosh revisits one of Indonesia's leading healthcare players and looks in more detail at its exposure to COVID-19 testing and treatment, as well as the prospects for recovery in its core business. 
In CP Foods (CPF TB) – Global Food Provider,Angus Mackintosh takes a close look at this Thai global food player, which has seen a sell down after the recent outbreak of COVID-19 in Thailand, which he sees as overdone.
In Leading Market Position Reflected in Valuation, our friends at Country Group initiate coverage of SCGP with a HOLD rating and a 2021 target price of THB39.00, derived from 21.3x FY21E PER, based on 1.6x PEG. They like the company's commanding market position in Southeast Asia and its growth potential from M&A. However, it is trading at quite a demanding valuation. 
In TOP: Premier Thai Refinery to Post Huge Earnings Turnaround in 2021E, our friends at Country Group initiate coverage of Thai Oil Pcl (TOP TB) with a BUY rating, based on a 2021E target price of THB65.0, pegged to 1.1x FY21E PBV, in line with its world peers and a 10% discount to its Thai peers. 
---
This report updates the monthly seasonal patterns of 31 major Nominal Effective Exchange Rates(NEERs) going back to January 2010, using over two million daily data points with trade-weights derived from the BIS (April 2019) and national central banks (see Nominal Effective Exchange Rates: Monthly seasonal patterns, 10 January 2019).
A number of factors can drive currency seasonality, including underlying seasonal patterns in balance of payment flows, the timing of public holidays and market liquidity.
However, significant changes in central bank or government policy, major domestic events (e.g. Brexit) and once-in-a-lifetime "black swan" events such as the Covid-19 pandemic January can break down even well established seasonal currency patterns. In emerging Asia interventionist central banks have in part eroded monthly currency seasonality.
Unsurprisingly, typical monthly seasonal currency patterns broke down in 2020, with a few exceptions. In particular, when global risk sentiment collapsed in March and peaked in June only a handful of currencies moved broadly in line with their historical patterns.
Historical seasonal patterns somewhat re-established themselves in Q3 (notably August) with domestic factors once again driving asset prices, including currencies. But the resurgence in Covid-19 cases and deaths in Q4 along with the re-imposition of national lockdowns once again contributed to a breakdown in historical seasonal patterns, albeit not as marked as in March or June.
The Brazilian Real and Colombian Peso NEERs recorded the strongest average rates of appreciation in the month of January in 2010-2019, while the Turkish Lira and Russian Rouble were the weakest. About 15 NEERs traded broadly in line with their historical patterns in January 2020.
However, the Covid-19 pandemic was still in its infancy and its impact on global economies and financial markets still modest. The risk is that many currencies, including the typically strong Swiss Franc, may in January 2021 continue to deviate materially from their 2010-2019 seasonal patterns in our view.
---
Before it's here, it's on Smartkarma