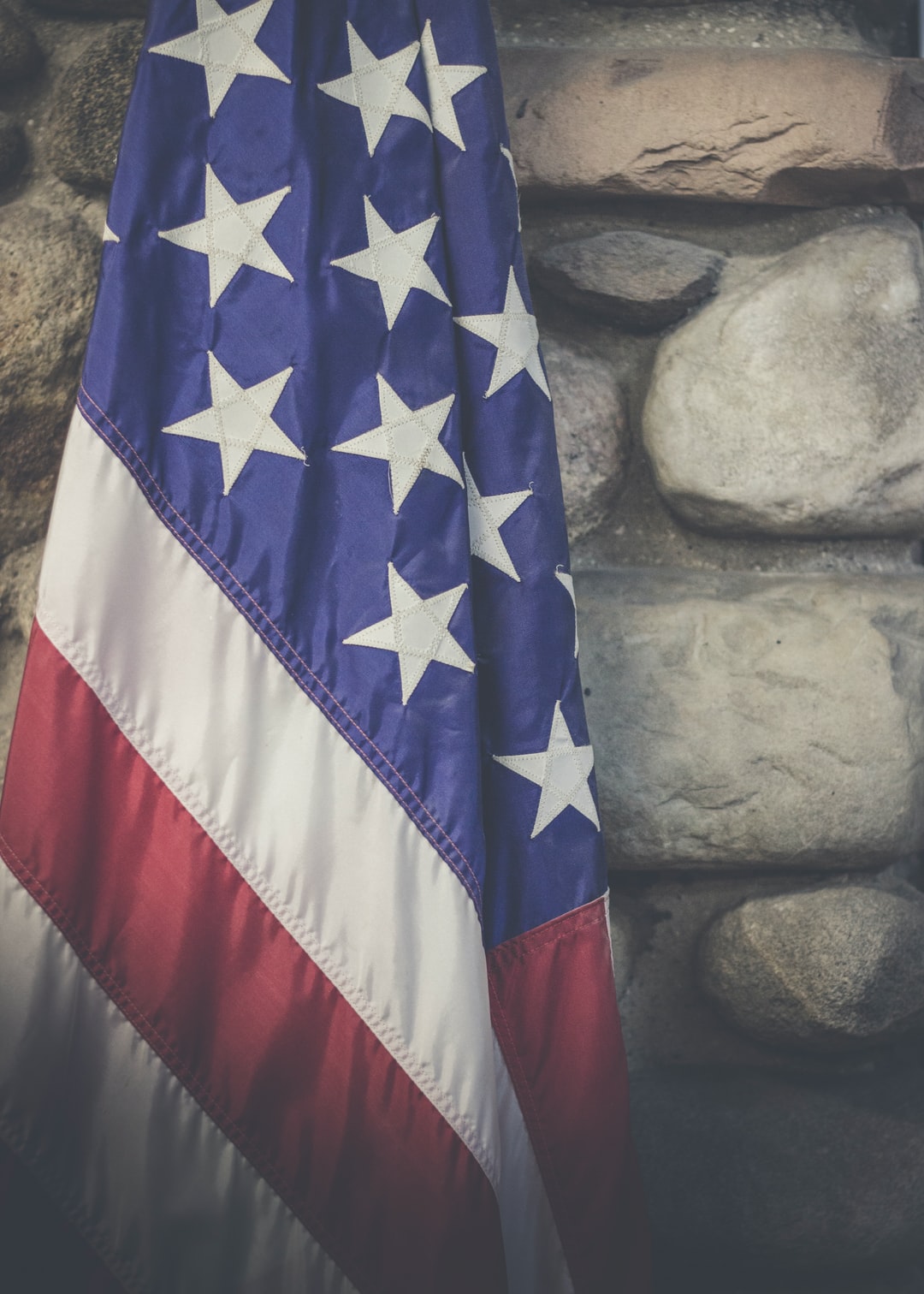 In today's briefing:
What a Biden Presidency Will Mean for Markets, the Economy and Asia
Fears About US Economic Recovery Grow as the Fed Becomes Powerless to Prevent the New Normal
Retail Sales Key to UK Economic Growth Recovery
---
The key impact of a Biden presidency will be an initial sell-off in US equities, given that Biden has pledged to raise the corporate tax to 28% (from 21%) and tighten regulation. It will also mean lower oil prices (good for India, Thailand, Korea, Japan), and a medium-term strengthening of global trade with a return to multilateralism, albeit amid a continued shift of global supply chains away from China. Big Oil, Big Pharma, and US insurance will be the losers in a Biden presidency, and global democracies (EU, Japan, India, South Korea) will benefit from his foreign policy. After an initial 5% sell-off in November 2020, and sectoral rebalancing, we expect the liquidity-driven equities rally to resume. 
With just over 3 months to go for the 3rd November presidential election, former Vice President Joe Biden leads President Trump in key national polls by 8-12 percentage points; the two latest nationwide polls (CBS News/YouGov, and Harvard-Harris) both give Biden a massive 10 percentage point lead. Biden also leads in key battleground states like Michigan (+12 CNN, +6 YouGov), Pennsylvania (+11), Florida (+5), North Carolina (+6) and Arizona (+5) — all of which Trump won in 2016. Biden's coat-tails are bolstering Democrats across the country, with US Senate races in North Carolina and Arizona (two reliably Republican states over the past 4 decades) leaning strongly Democratic.   

The bigger the Biden win, the likelier it is that his coat-tails will flip the Senate to a Democratic majority (there are 23 Republican seats and 12 Democratic ones that are being contested this year; the Democrats need a net gain of 3 seats to have a simple majority in the Senate, 13 seats to have an unlikely filibuster-free majority needed for non-money bills). We expect the polls to tighten after the 3 presidential debates, and in the wake of more well-directed campaign advertisements against Biden (on Hunter/Burisma, the economy, etc.). However, the likelihood is that Biden will win the presidency, and the Democrats will retain the House.  

 With Biden likely to raise the corporate tax rate to 28% (from 21% currently) and tighten environmental regulation, equities will sell-off 5% in November 2020. The likely revival of the Iran nuclear deal, tighter regulation of fossil fuels (but no ban on fracking) will be negative for crude-oil prices (and hence for Exxon Mobil (XOM US) , Chevron Corp (CVX US) BP PLC (BP US) and Royal Dutch Shell (RDSA LN) ) — and good news for Asian oil importers like India, Thailand, South Korea and Japan. The return to a more multilateral approach to trade negotiations will help a medium-term revival in global trade volume, but should be particularly positive to Asian economies benefiting from the relocation of exporters from China (Vietnam, Taiwan, India, South Korea). The extension of Obamacare with the addition of a public option and expanded Medicare will be negative for pharmaceutical and US insurance companies. Tobacco and fast-food companies too will suffer. Strengthening alliances and creating a new "Summit of Democracies" will prove a boon to the EU, and to Asian democracies like Japan, India and South Korea. After the initial sell-off and rebalancing (away from Big Oil, pharmaceuticals, insurance, tobacco and fast-food), the liquidity-driven equities rally will resume. 
---
Concerns about the US economic outlook have risen due to rising COVID-19 infections that reflect poor state & local political decisions to prematurely reopen their economies. Increased risks to the economic recovery raise the necessity for further federal government fiscal stimulus to support aggregate demand. 
Congress merely viewed the COVID-19 pandemic as being a short-term economic shock, thereby contributing to the looming expiration of important measures to support aggregate demand. Second wave infections and reimposed lockdowns were not envisaged, and businesses will struggle to survive their return.
The "new normal" will be determined by non-linear economic outcomes that will affect different sectors in varying degrees of magnitude, while there will also be considerable variation on a state-by-state-basis. Businesses will concentrate on formulating plans that ensure solvency, including smaller and more scalable workforces. The prospective state of the labour market will be the major determinant of consumer behaviour, particularly if the incidence of permanent job losses stemming from COVID-19 is high.
Highly leveraged companies will feel a hangover from past excesses in the "new normal" environment, particularly as borrowing rose to preserve liquidity in the early stages of the pandemic. Equity valuations have yet to embrace the onset of a more challenging environment, largely to narrow market leadership by companies enjoying high operating margins and have also grown revenues during the Great Lockdown.
Due to the spread of COVID-19, the Fed is currently unable to control the recovery, thereby raising the importance of further fiscal policy easing to directly ease the economic pain.    
---
The volume of retail sales – the value of the sale of goods adjusted for domestic inflation – rose a faster-than-expected 14% mom in June. In level terms UK retail sales were only 1% below the average recorded in the 12 months to February 2020.  
This points to a very rapid recovery in domestic economic activity, albeit from a low base, and tallies with the surge in the UK composite PMI from 30.0 in May to 47.7 in June. There were greater opportunities to spend on goods as the lockdown was eased and the government continued to pump billions into the economy to support employed and self-employed workers and those on benefits and ultimately disposable incomes.
The corollary is that global GDP growth likely accelerated from 1.8% mom in May and we stick to our forecast of record-high growth of 10% mom in June. This would still imply that GDP in June was at the level which prevailed in late-2009 and that UK GDP contracted a record 20.6% qoq in Q2 according to our estimates.
In "normal" times UK retail sales figures provide a timely but only partial picture of economic activity. The historical correlations between retail sales and the broader measure of household consumption and between retail sales and GPD have been quite weak.
This should come as no surprise as retail sales exclude the sale of services (three times as large as goods sales) and motorvehicles and spending abroad and thus only capture a fraction of household consumption, which in itself only accounts for "only" 60% of GDP.
But these are not "normal" times. In the run-up to and after the introduction of the lockdown on 23rd March, households' opportunities to spend on services and cars and to travel abroad were very limited, while fixed investment dwindled. As a result retail sales (sale of goods in UK) and GDP contracted and recovered in lock-step in February-May.
The correlation between retail sales and GDP growth likely remained strong in June but may weaken slightly in July given the partial re-opening of the hospitality, leisure and entertainment service industries and pick-up in outbound travel from the UK. Over time this relationship will likely "normalise" but for now retail sales remain a timely and powerful indicator of headline GDP growth in the UK and a focus for market participants.
---
Before it's here, it's on Smartkarma