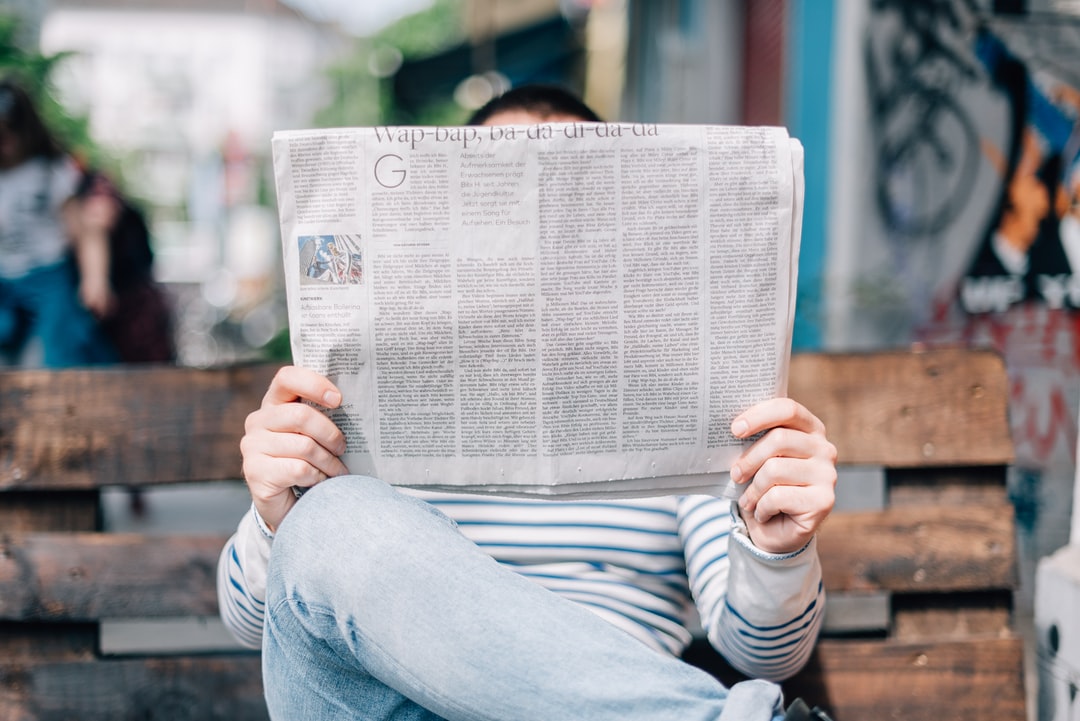 In today's briefing:
SPH Shareholders Approve Spinoff – There's Still a Spread To Earn
City Developments – Clinical Exit from Sincere Property Investment
ECM Weekly (12th September 2021) – Sea, Simplex, PHC Holdings, Kakaopay, Novotech, Airdoc, K Car
---
On Friday 9 September, Singapore Press Holdings (SPH SP) shareholders voted to approve the Media Business Spinoff and the Proposed Restructuring which will allow SPH to spin off the various media assets and some supporting assets it has heretofore controlled into a new non-profit Company Limited by Guarantee.
The idea is that the "lifting" of the restrictions of the Newspaper Printing and Presses Act ("NPPA") would then provide SPH "with greater financial flexibility to tailor its capital and shareholding structure to unlock and maximise value for all shareholders."
As discussed first in Singapore Press Own Time Own Target Restructuring Lor… (Come I Clap For You), the upside did not seem huge. A few months later SPH decided that the rest of the business would be taken over by Keppel Corp (KEP SP) in return for a basket of cash, units of SPH REIT (SPHREIT SP) and units in Keppel REIT (KREIT SP). This was discussed in Alamak! SPH Restructuring Restructured as Keppel Bo Jios SPH Holders, and at that, the upside did not seem huge. The price jumped from a div-adjusted S$1.88/share before the Keppel news to S$1.92/unit to close some of the gap. The remaining spread is now quite small at a bit less than 10cts on a forward div-adjusted basis, or about 5%.
From the day before the Keppel announcement until now, the value of the non-cash portion of the Consideration (i.e. the 0.596 units of KREIT and the 0.782 units of SPH REIT) have fallen 2.55% in value while the value of an equal weighted Peer Basket of REITs has fallen 2.45%. That tells you that despite the first-day drop in the value of SPH REIT and Keppel REIT resulting from market participants' expectation that hedging pressure on those two REITs would cause them to underperform the market, the underperformance has been minimal. I expect the high cost of borrow and relative illiquidity of S-REITs has limited the appeal of the arb to arbitrageurs.
Now we wait for the EGM to approve the distribution of SPH REIT units and the Scheme Meeting to dispose of the SPH business in return for KREIT units and cash. That should happen in the October/November timeframe.
In the meantime, we check progress of the arb, and what the value of the Consideration is compared to a comparable Peer Basket.
---
On 10 September 2021, City Developments (CIT SP) announced plans to exit Sincere Property ("SP") through a series of transactions including, amongst others, divesting its remaining stake in Sincere Property, exiting director and officer appointments, and continuing to protect its creditor rights under the mainland entity's possible PRC bankruptcy proceedings. 
In CDL – Remedies for a Beleaguered Chinese Investment and Belligerent JV Partner, we discussed CDL's investment in SP and potential remedies that may be considered.  In its subsequent H1 2021 earnings release, CDL disclosed that financial exposure to SP stood at SGD117 million. The latest set of moves mark a clinical and decisive exit from the SP debacle. This article discusses the key terms of transactions and the outlook ahead.
---
Aequitas Research puts out a weekly update on the deals that have been covered by the team recently along with updates for upcoming IPOs.
Events next week:
We kicked off the publication of tearsheets to keep investors apprised of the basic information of new IPO filings. The effort will be led by our new analyst, Clarence Chu , who joined us this month. Feel free to drop us a message if there are any things that you would like to be included in the tearsheet.
MREIT and Simplex launched their IPOs this week. The former raised US$272m at the bottom end of its IPO price range after books closed on Thursday while the latter's shareholders will be selling US$304m worth of shares. Simplex's books closed on Friday and it was simply reported that books were covered. MREIT and Simplex will debut on 30th and 22nd September, respectively.
Similarly, K Car will open books on Friday and look to debut on 13th October. We covered peer comparison and valuation in this week's note.
On the other hand, Kakaopay's IPO hit a bump when FSC and FSS put out a press release stating that online financial platforms, namely Naver Pay and Kakao Pay, aren't acting as simple advertising agencies and have violated regulations. We discussed the likely impact on the company and our expectations heading into bookbuild which was stipulated to open on 23rd September.
In Japan, Phc Holdings (6523 JP) is looking to raise about US$1.6bn from selling a mix of primary and secondary shares. The company is backed by KKR, Mistui, Life Science Institute, and Panasonic.
Back in Hong Kong, Helen's closed 23% above its IPO price on debut, exceeding our expectations. We also revisited Novotech's IPO as the company will likely launch its books soon, following its approval from HKEX.
We initiated on Beijing Airdoc, an AI-based medical device company with a focus on AI-empowered retina-based early detection, diagnosis and health risk assessment solutions. The company was earlier reported to be seeking approval this month. 
Last, but not least, it was a fairly active week in the placement space. Sea Ltd tested limits with its jumbo US$6bn equity combo. The deal was priced at a decent 7.3% discount from undisturbed price and it was reported to have drawn strong demand from investors. 
Our overall accuracy rate is 74% for IPOs and 67.8% for Placements 
(Performance measurement criteria is explained at the end of the note)
New IPO filings this week
TDCX Inc. (US, US$400m)
Healthium Medtech (India, US$491m)
Tamilnad Mercantile Bank (India, US$137m) 
Analysis on Upcoming IPOs
---
Before it's here, it's on Smartkarma