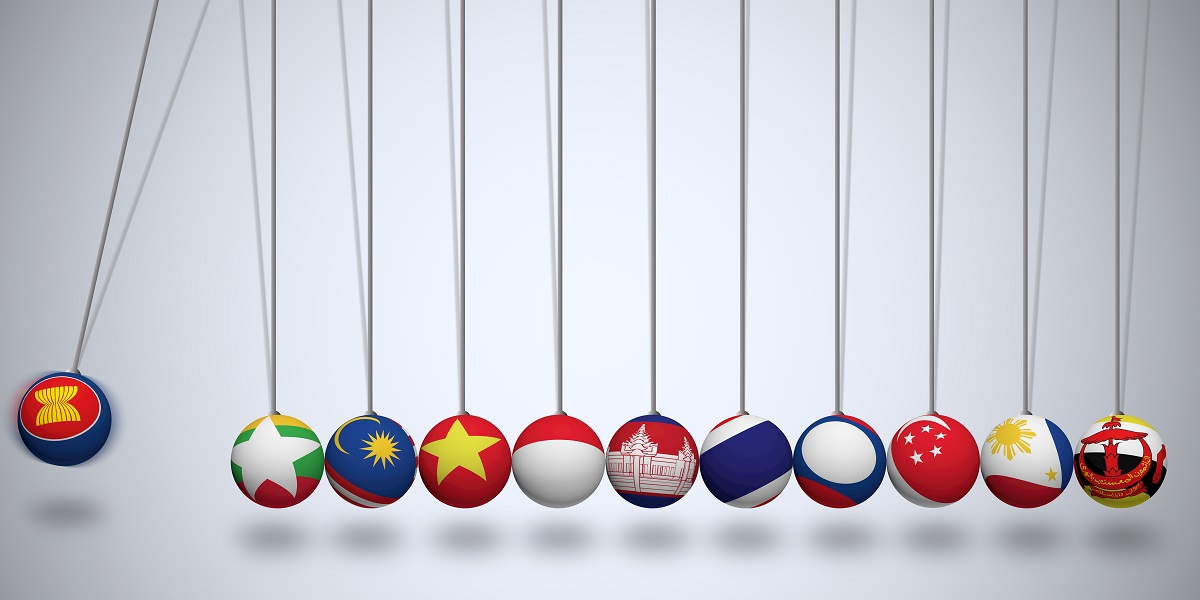 The Association of Southeast Asian Nations (ASEAN) has a lot going for its 10 member states on the economic front.
The reasons to be optimistic are abundant: Outsized GDP prospects, a newly minted single market (ASEAN Economic Community), a rapidly rising middle class that's stoking consumption, and growing literacy rates in a fast-expanding labour market are some of them.
More recently, the region has also been hailed by the media as the biggest winner of the trade war between the US and China.
According to a Bloomberg report, about a third of American companies with manufacturing operations in China have shifted or are considering moving production sites abroad. Nearly a fifth of these firms rank Southeast Asia as their top destination.
But perhaps the most telling sign of the region's economic clout lies in foreign investment inflows.
By one official measure, intra-ASEAN investment reached US$24 billion in 2016. And with private-equity bigwigs like KKR throwing their weight behind Southeast Asia, a sentiment echoed by several other prominent investors, it's clear to see why the region has emerged as the growth story of the moment.
Identifying the Threat
Still, there exists the very real possibility of seeing all that economic potential go to waste. The biggest threat to ASEAN's progress is best encapsulated in this all-too-familiar acronym: 1MDB.
The Malaysian sovereign wealth fund debacle needs little introduction. But it was not the only one.
Just recently, another government-linked investment company, Lembaga Tabung Haji, which helps Muslim citizens save for the pilgrimage to Mecca, had its books called into question.
In response to allegations of financial misconduct, Tabung Haji claimed Ernst & Young had verified the data used to prepare its pro forma balance sheets from 2015 to 2017. However, EY issued a statement clarifying that it was only hired to check if the balance sheets had been properly prepared.
In no way did the accounting firm perform an audit of the financial information.
If we can draw any positives from these sagas, it's that they brought to the fore the wider issue of poor corporate governance in the nation's state-run firms. This problem is just as prevalent in other emerging economies across Southeast Asia.
A survey conducted by The American Chamber of Commerce in Singapore and the US Chamber of Commerce has revealed that corruption and lax enforcement of laws and regulations remain some of the greatest concerns for US companies operating in the region.
Left unchecked, that kind of negative perception could hinder foreign investors from deploying capital extensively, depriving both themselves and their potential investees of win-win business opportunities.
Corruption Scandals Put Investors on Edge
Contrary to what some people would think, weak corporate governance is not the sole reserve of micro and small-medium businesses. Though to a large extent, it's true the bulk of them lack the resources (and hence the will) to structure critical checks and balances, and to police them.
At times, even large corporations with strict codes of conduct fall prey to making unethical choices. More so, when what's at stake is considered too big to fail.
Nowhere else is this more aptly illustrated than in the latest Meikarta graft scandal plaguing the Lippo Group, one of Indonesia's largest conglomerates.
Touted as the "Shenzhen of Indonesia" and the "Indonesian Silicon Valley", the Meikarta project's blueprints boast of an advanced residential and business metropolis built in the heart of the nation's capital. At US$21 billion, it also happens to be Lippo Group's largest ever undertaking.
Citizens of Jakarta held high hopes for the development when it was first announced, as did countless foreign investors.
In addition to five-star hotels, malls, hospitals, and educational institutions, the city-in-the-making had promised to attract multinational corporations from across sectors, creating high-value jobs and better lives for city dwellers.
That air of optimism, however, has faded in recent months.
In October 2018, Indonesia's Corruption Eradication Commission, the KPK, arrested individuals tied to Lippo Group for allegedly obtaining illegal permits through bribery. Authorities also raided the home of Lippo Group Deputy Chairman James Riady.
What happened next to shares of the conglomerate's companies looked nothing less than a decimation induced by panic selling.
"Lippo Group has 12 listed companies in the IDX [Indonesia Stock Exchange], out of which seven are investable and actively followed by analysts. The share price performance of the top seven ranges between negative 25 percent to 75 percent YTD, massively underperforming the index," wrote CrossASEAN Research's Jessica Irene in an October report published on Smartkarma.
Irene attributed part of the steep share price declines to a "legal case alleging a bribe of a regional official" – the Meikarta case.
This example clearly shows just how a corruption scandal forged by bad governance closely correlates with a fall in shareholder confidence.
Governance and Common Sense Work Hand-in-Hand
But not all outcomes of poor corporate governance manifest as corruption. Sometimes, it can also result in perfectly legal business decisions being made that make no perfect sense.
Enter luxury hotel chain Mandarin Oriental (MAND), which operates 31 hotels and seven residences across 21 countries. It is majority-owned by Jardine Strategic Holdings (Jardine), a Singapore-listed conglomerate with operations in Greater China and Southeast Asia.
For the past half a decade, MAND has consistently pursued and communicated a hyperfocused strategy of transitioning from an "asset-heavy" to an "asset-light" entity. This was done with the goal of attaining more rapid growth to compete with the likes of Four Seasons, Ritz Carlton, and other high-end hospitality establishments.
MAND's former CEO Edouard Ettedgui reinforced this point in a March 2016 analyst briefing, saying: "Now, for the first time in a decade, we are back at levels where we would be interested to sell assets and focus on growing our managed hotel portion."
In light of this strategic push, the decision whether to sell The Excelsior hotel, a Hong Kong property MAND owns, should have been straightforward.
MAND's board had other plans. They decided not only to keep the hotel, but to splurge a further US$650 million over six years to redevelop the building into a commercial property asset.
The move sent investors into a raging fit.
Nicolas Van Broekhoven of CrossASEAN Research has examined this questionable decision on Smartkarma. He highlights three risk factors.
First, the undertaking would "reduce net income of MAND significantly" for the next six years given the size (1000+ rooms) and high occupancy The Excelsior enjoys.
Second, investing such a large sum "will require MAND to borrow significant capital in a rising interest rate cycle."
Third, "it is totally unclear how the property market in [Hong Kong] might be by 2023 and if there will be [a] need for another large commercial building."
Although research conducted by DBS bank predicts the redeveloped property could possibly generate nearly three times its 2017 earnings, it does not take a genius to figure the potential downsides far outweigh the upside.
The bottom line, according to Van Broekhoven, is that after holding a strategic review for almost a year, Jardine missed a great opportunity to finally create value for long-suffering MAND minority shareholders. The move also benefitted neither shareholders of subsidiary Hongkong Land, which had more to gain from acquiring The Excelsior, nor the holding company itself.
Of all the choices available to create shareholder value in this transaction, the leadership picked the worst option.
Perhaps the failed 2017 sale of The Excelsior catalysed the decision, or older board members felt too emotionally attached. Whatever the reason, saying one thing and doing another reeks of poor corporate governance.
That's how investor relations crises are born.
Time for Change
It's easy to view ASEAN's shortcomings in the sphere of corporate governance as a symptom of an emerging region coming to terms with this new reality of hypergrowth. Would the world understand? Maybe. Would foreign investors with skin in the game understand? Likely not.
There's no excuse, really.
For ASEAN to ride the wave of opportunities this golden age promises to bring, governments and private corporations must get their houses in order. Or at the very least, show a genuine intent to start enacting change for the better.
Remember, Rome wasn't built in a day.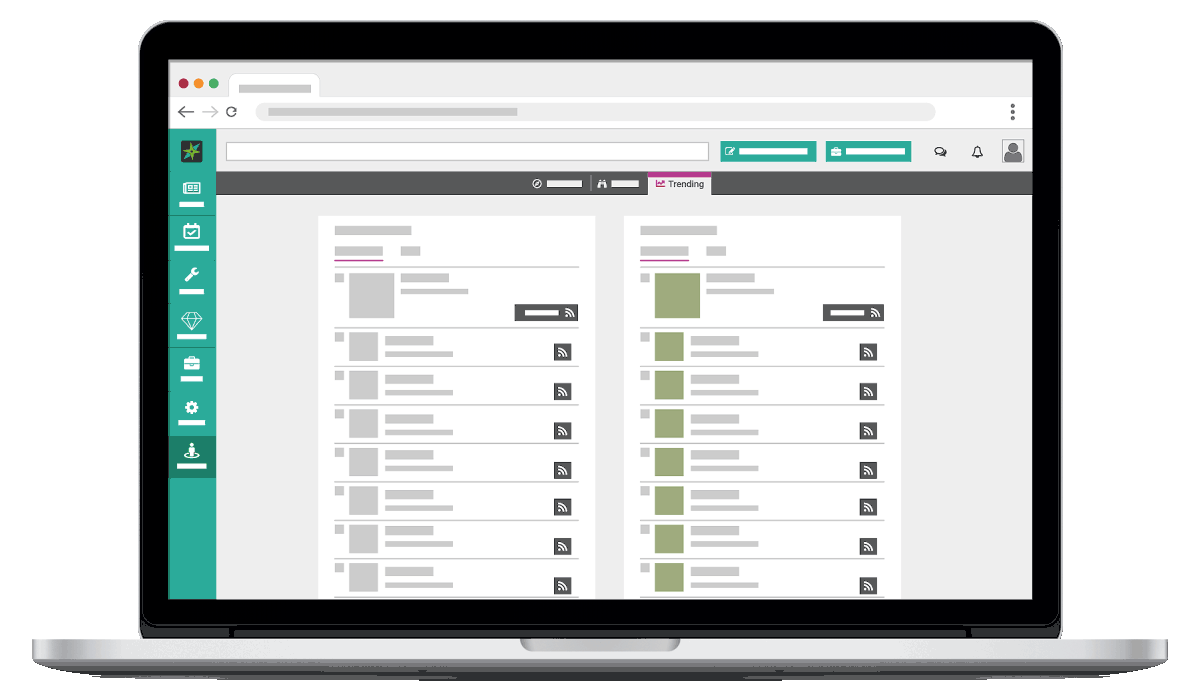 Join For Free
Create your free account to access unlimited Executive Summaries, full research samples, and personalised alerts
Join For Free
Create your free account to access unlimited Executive Summaries, full research samples, and personalised alerts