What was China thinking when it decided to engage in a tariff war with the US?
If 2017's trade statistics between two of the world's largest economies were anything to go by, the outcome should have been clear: China exported US$522.9 billion worth of goods and services to the US, while the US shipped US$187.5 billion in exports to China. That's more than 60 percent less.
Faced with the reality of being unable to match the US in tit-for-tat tariffs, and with Q3 economic growth slowing to its weakest pace (6.5 percent) since the global financial crisis, China is revisiting its strategic playbook and deploying new tactics to defend its economy.
One proxy theatre of war that could help turn the tides and return some lost leverage is on the currency front.
Intentional Manipulation or Market Correction?
US President Donald Trump has long complained about an artificially weak yuan, claiming China has been manipulating its currency to provide an unfair price advantage for its exports.
He reiterated this long-held view in August during an interview with Reuters, explicitly saying, "I think China's manipulating their currency, absolutely."
US Treasury Secretary Steven Mnuchin also expressed his disdain in an October statement. He was subtler than his President, however, citing China's lack of currency transparency and the recent weakness in its currency as of particular concern.
And who can blame them?
According to data from the foreign-exchange website XE.com, the Chinese yuan was trading at 6.27 per US dollar on 12 April 2018, the strongest level recorded this year. By around mid-October, the yuan was reaching a key 7 per dollar level, weakening more than 10 percent since the currency's year-to-date peak.
Chinese Yuan Weakens More Than 10 Percent in Six Months
April 12, 2018
(USD/CNY)

October 12, 2018
(USD/CNY)

6.27

6.92
Source: XE.com
What's even more interesting is how the start of the yuan's steep decline coincidentally began just weeks after China implemented its first wave of retaliatory tariffs this year.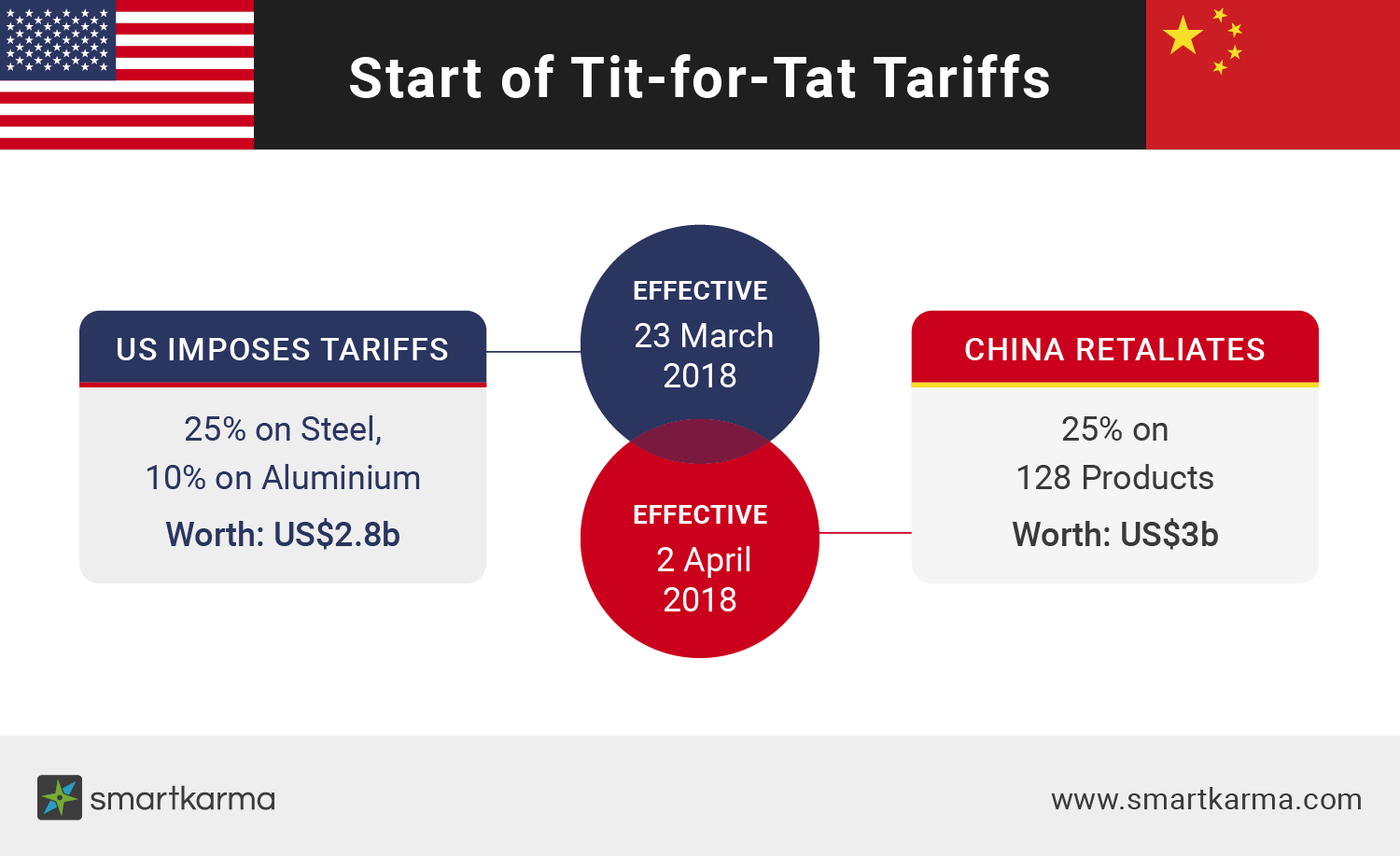 Trump thinks China is trying to dilute the impact of US-imposed tariffs with a weaker yuan (more on the US-China trade spat here). China, however, insists its currency's exchange rate is set by the market.
"We won't use policy to devalue the yuan and we won't use the exchange rate as a weapon to react to external pressures from trade conflicts," Li Bo, Director of the People's Bank of China's Monetary Policy Department, said in a South China Morning Post report.
The Fed and the PBoC Gang Up on Trump
A hawkish Federal Reserve has certainly not made life any easier for Trump. Shoving aside the President's overt calls for more accommodative monetary policy, the US central bank in September raised benchmark rates by 25 basis points, the third hike this year and the eighth since 2015.
Then, shortly after, the People's Bank of China (PBoC) slashed the reserve requirement ratio (RRR) for Chinese banks by 100 basis points, adding to a similar-sized cut in April and another (50 basis points) reduction in June.
These events have undoubtedly dealt a body blow to Trump's trade-wrangling cause.
Liquidity, Glorious Liquidity
So what is the impact of the PBoC's latest RRR cut?
Economically, the move delivers a RMB750 billion (~US$108 billion) liquidity boost to China's battered financial system that may be key to restoring confidence lost as a result of the US trade feud.
Symbolically, the cut signals a departure from the central bank's previous emphasis on deleveraging the economy to combat shadow banking, and a return to increased bank lending.
This boost to Chinese liquidity was already building up months prior to the October RRR cut. It was originally signalled by Chinese President Xi Jinping's late-May statement favouring more domestic demand stimulus, according to independent Insight Provider Michael J. Howell of CrossBorder Capital, who publishes on Smartkarma.
Howell's chart below clearly illustrates how the share of domestic assets in the PBoC's balance sheet has been steadily expanding. The slow decline of foreign assets since mid-2014 also suggests China is either tapering or no longer purchasing US Treasuries.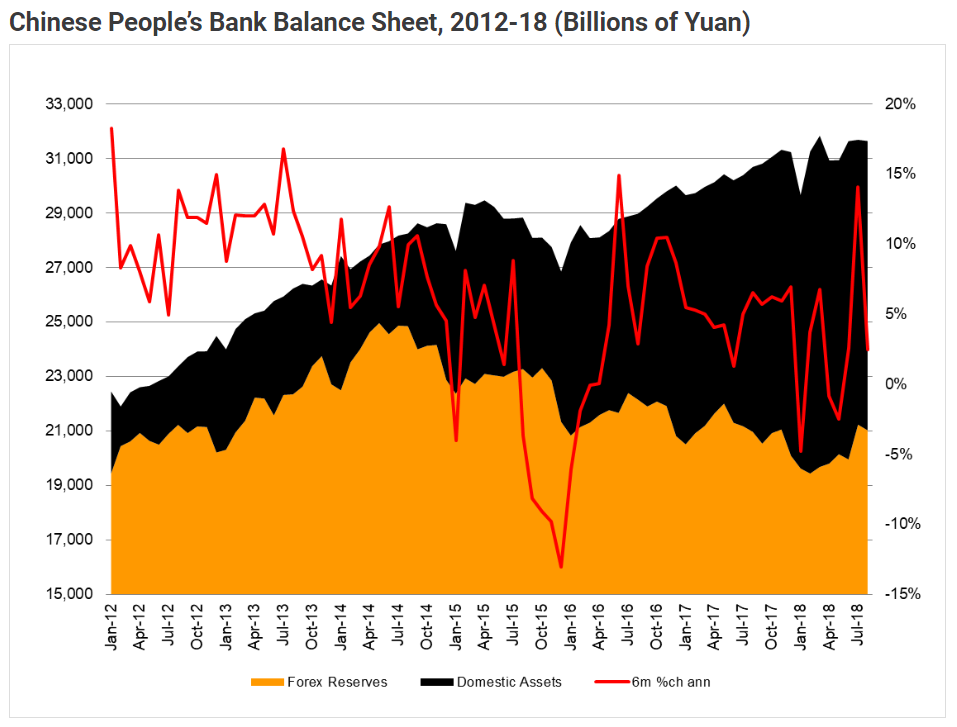 Chart compiled by Michael J. Howell
Topping off these findings, further analysis conducted by Howell reveals traditional lending has surged.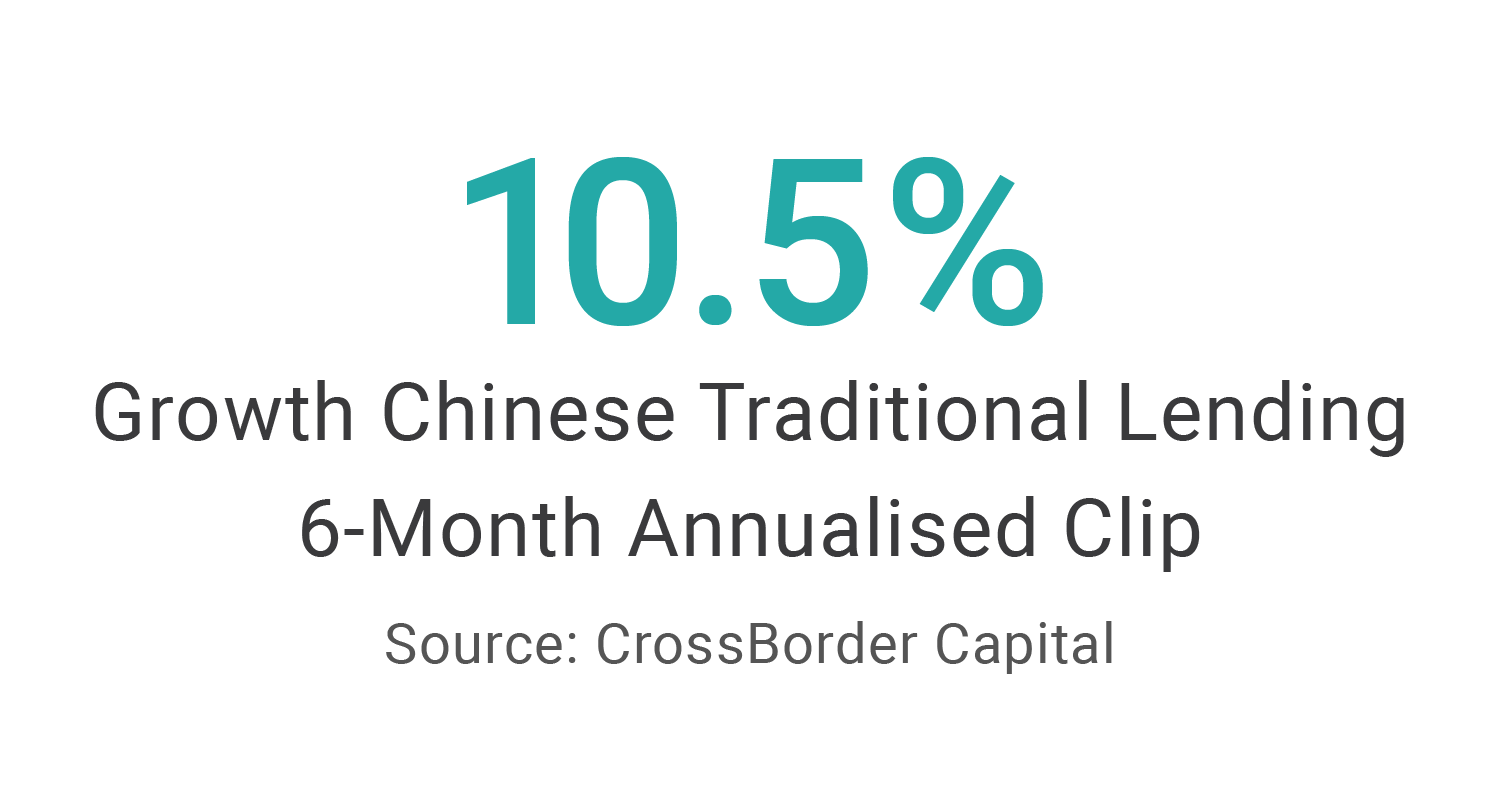 In the Making: Asia's Next Reserve Currency
Far from the distractions of Trump's heated trade rants and his accusations of currency manipulation, China might, in fact, be positioning for a much larger play. And it all has to do with Asia's liquidity crunch.
Climbing US interest rates are raising dollar-denominated borrowing and debt-servicing costs in the region's emerging markets. This capital shortfall creates an immense opportunity for China to deploy some of its surplus into foreign direct investment (FDI) in credit-hungry, high-growth economies, and for the country to strengthen economic ties with these developing nations.
China has every incentive to do so. It has already funnelled billions into the Belt and Road Initiative, a state-supported program synonymous with extending China's influence across Eurasia and Africa.
With increased investment inflows, regional central banks are bound to respond by monetising, further boosting liquidity.
The overall result is what Howell calls an  "emerging pan-Asian Liquidity Cycle".
"Already in 2018, the Chinese yuan has grabbed a sizeable chunk (8 percent) of the global oil market and is poised to do more as Belt and Road infrastructure projects are rolled out. The Chinese yuan is angling to become Asia's Reserve currency," he writes.
For the full picture, read the Trade War Special Report: The End of Fair Trade.