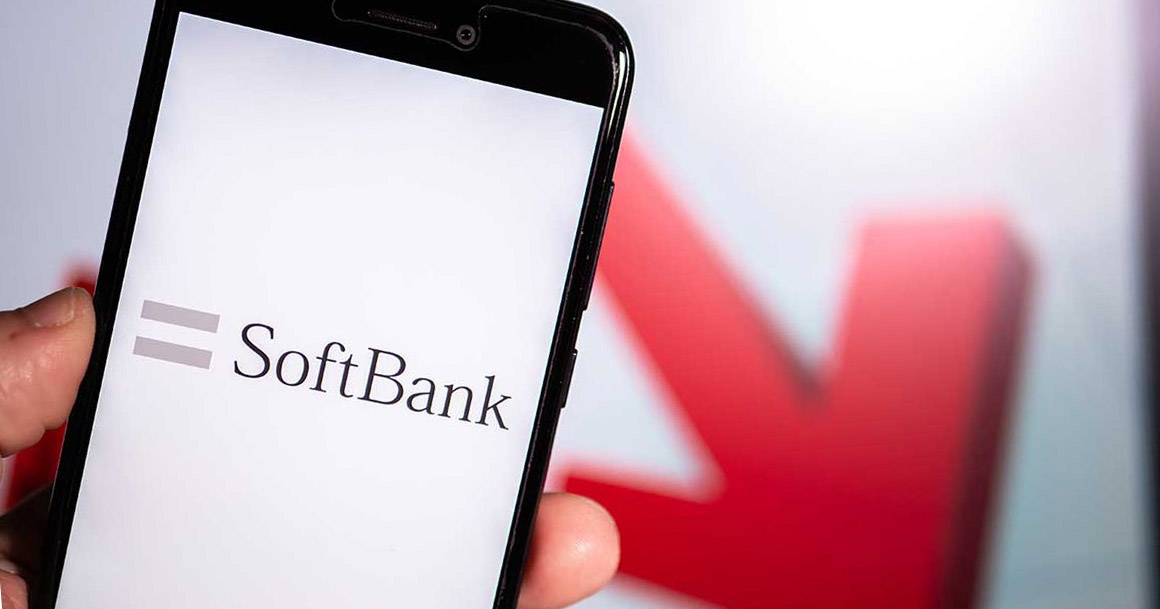 Storms come and storms go, but a house built on solid rock weathers the test of time, no matter the challenges.
For SoftBank Group Corporation, October 2018 will go down in history as just another one of those months when Murphy's Law gripped the conglomerate's stock and refused to let go. 
A selloff in equity markets, exacerbated by a murder conspiracy surrounding Saudi journalist Jamal Khashoggi, shaved more than 20 percent of the holding company's market cap in less than a month.
Perhaps investors got jittery because Saudi Arabia had financed more than half of SoftBank's US$93 billion Vision Fund. Or perhaps they didn't like the fact that SoftBank CEO Masayoshi Son has a (sort of) BFF relationship with Saudi Arabia's Crown Prince Mohammed bin Salman.
Regardless, once these developments run their course and the saga's psychological impact fades, investors will likely return to gauge the conglomerate's prospects based on financial fundamentals.
When they do, they will see that this is a company much bigger than the Saudi-financed Vision Fund. 
Valuing SoftBank
Independent Insight Provider Nathan Ramler of Kheiron Group, who publishes on Smartkarma, has used a "sum-of-the-parts methodology" to value SoftBank Group.
These "parts" include SoftBank Corporation (the domestic telco arm), Sprint Corporation (a US-based telco company), Yahoo! Japan (an online advertising and e-commerce platform), Arm (a UK-based microprocessor designer), the Vision Fund and the Delta Fund (both venture capital investment vehicles), Brightstar Corporation (a global mobile-device distributor), and "Others" (mainly Fortress, an alternative investment management company, and the Fukuoka SoftBank Hawks baseball team).
"Adding up all of the components discussed, the enterprise value (EV) for the group totals ¥35.5 trillion (~US$316 billion)," says Ramler.
"Note that the stake in Alibaba alone is 37 percent of the total EV. The second-largest piece is the SoftBank [Corp] segment – the business slated for an IPO later this year, which contributes about 21 percent of the EV in this exercise."
Anticipation Builds as SoftBank Corp's IPO Nears
All eyes are now on SoftBank Corp's public share offering, which according to DealWatch, is poised to debut on the Tokyo Stock Exchange come 19 December 2018.
Ramler's analysis shows SoftBank Corp's sales growth climbing 12 percent in its previous financial year. During the same period, domestic telco peers NTT Docomo and KDDI only managed revenue growths of 4 percent and 6.2 percent respectively.
SoftBank Corp also maintains a healthy EBITDA margin (33.7 percent).
But beyond financial performance, long-haul investors should always keep in mind the holding company's lasting commitment to be at the forefront of tomorrow's information revolution.
"To continue to grow as a corporate group for the next 300 years, the SoftBank Group strives to develop over the long-term by forming partnerships with the most superior companies at the time in the information industry, without adhering to particular technologies or business models," writes SoftBank Group on its website.
SoftBank Group is said to be seeking a US$90 billion valuation for its telco business unit, of which people familiar with the matter say the holding company plans to sell a third. Should that happen, this US$30 billion worth of equity would surpass Alibaba Group's as the largest public listing ever.
Wait! There is plenty more coverage about SoftBank on Smartkarma. Dig deeper by exploring some of the investment research network's Insights listed below.
More Insights by Smartkarma
Sign up or log in to Smartkarma to read more about SoftBank.
SoftBank (9984 JP) – A Valuation Framework And Preparation for the Domestic Telco IPO in December
For those that like to get granular, here's the detailed report produced using the "sum-of-the-parts methodology".
Does SoftBank (9984 JP) = Masayoshi Son?
It's still anyone's guess who will replace Masayoshi Son, but some candidates stand out more than others.
Get a Different Perspective
Sometimes it helps to take a step back and take a wider view.
Saudi Crisis Means Masa Son's First Mega Tech Fund Could Be His Last
The Vision Fund's vision once attracted bigwig investors the likes of Apple and Qualcomm. Now its very name repels them.
SoftBank Weighs the Largest Public Listing Ever
More on how the impending IPO of SoftBank Group's telco unit could usurp all other listings that have come before.
Stay up-to-date with weekly news, analysis, and Insights from Smartkarma, the Global Investment Research Network.