Smartkarma Partner Network
Help build the future of global capital markets alongside Smartkarma
Register your interest
Partner Solutions is a program for like-minded visionaries committed to building the future of global capital markets alongside Smartkarma.
Technology Integration
Use cross-platform APIs to accelerate feature development
Business Model Extension
Build stronger value-propositions and integrated clients offerings
Expand Market Reach
Leverage geographic and market reach to drive business outcomes
Smartkarma has had a long-standing collaboration with SGX – Asia's most international, multi-asset exchange. SGX has piloted the development and growth of Corporate Solutions, an all-new piece to the Smartkarma puzzle. More recently, SGX made a strategic investment in Smartkarma, enabling SGX-listed companies to access Smartkarma's platform and its community of institutional investors and Insight Providers.
Since 2016, Societe Generale's institutional clients have had access to Smartkarma's network of investment research, which includes daily updated Insights and direct communication with over 450 Insight Providers publishing on Smartkarma's platform. Societe Generale is the first global investment bank to establish such a partnership with an emerging fintech company that reinvents how research is sourced and distributed.
Smartkarma partnered with Interactive Brokers, a leading online trading platform, in 2018. Interactive Brokers operates the largest platform in the US by number of daily average revenue trades and is the leading broker on the foreign exchange market. The partnership empowers Interactive Brokers' institutional clients with up-to-the-minute Insights, direct communication with Insight Providers, and online tools from Smartkarma's network.
Amazon's leading cloud platform is an important piece of the Smartkarma puzzle. Smartkarma use AWS to support our unique online investment research platform. AWS allows us to implement functions like natural language processing and machine-based classification of content to improve search and discovery. We are also exploring the use of AWS to develop predictive readership delivery models.
Symphony's automated workflows, integrations, and enterprise collaboration solutions are a perfect match for Smartkarma's online platform. Smartkarma became part of Symphony's Partner Program in 2018, building workflow and content applications and integrations. Symphony eliminates inefficient workflows to boost productivity in information-driven businesses. Clients include JP Morgan, BNP Paribas, Credit Suisse, and more.
CorpXSAsia is the leading corporate access provider in Asia, connecting global institutional investors with Asian-listed corporates through unconflicted and regulation-compliant meetings. The partnership provides a one-stop shop for investors who seek corporate access and unbiased, independent investment research. CorpXSAsia clients get direct access to Insight Providers on Smartkarma's network, while corporate access packages are available to investors on Smartkarma.
City Falcon provides crowdsourced, real-time news for retail traders and investors to monitor their portfolios. Through City Falcon's personalised financial news and content for investors and traders, Smartkarma delivers automated, personalised news feeds about every entity on the platform. City Falcon's target audience of wealth managers and long-term investors nicely aligns with Smartkarma's mission to deliver unbiased, independent research.
Smart Insider tracks and analyses share transactions made by directors and senior employees in the shares of their own companies. The service monitors around 60,000 companies and covers every stock across global markets where insider share transactions are reported. With this partnership, Smartkarma users can track share movements by company insiders, gain unique insights, and make smarter decisions about such transactions.
The Intrinio platform makes financial data affordable and easy to access for developers, unleashing their creative potential to build the next generation of financial analytics products. Intrinio's platform helps Smartkarma users access a number of financial data types quickly and easily. Intrinio monitors international stock data, FDIC bank data, real-time Nasdaq and IEX stock prices, fundamental US 10Q and 10K data, and insider transactions.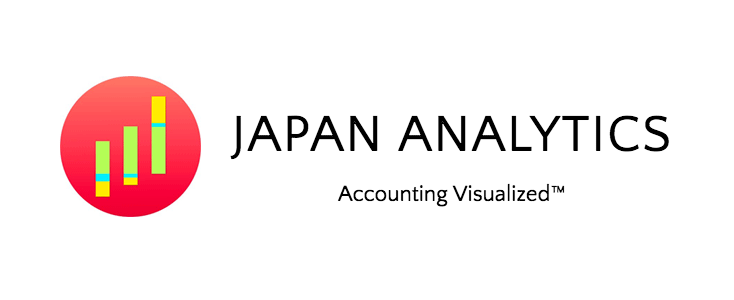 Japan Analytics is one of the most comprehensive data sources on listed Japanese equities, designed for both individual and professional investors. Their dataset helps Smartkarma improve peer-group classification for Japanese companies on our platform. Smartkarma also collaborate with Japan Analytics on incorporating improved company analytics, including potential development of co-branded quantamental indices to rank companies.
Learn more about the Smartkarma network
Learn more about the Smartkarma network