PC Partner
Preview PC Partner FY21 Earnings: Record Profit + Record Dividend + Strong Outlook for FY22
Equity Bottom-Up
933 Views, 07 Jan 2022 18:11
Nicolas has highlighted this Insight as a Top Pick
EXECUTIVE SUMMARY
PC Partner (1263 HK) issued a positive profit alert 15/12/2021.
Company will report FY21 results in 60 days which will be the best ever. 1H22 is on track to show growth YoY. 
Forecast exceptional dividend to celebrate 25-yr since founding and 10-yr since IPO. 
detail
Positive FY21 profit alert mid-December 2021: Just like the prior two results the company again issued a positive profit alert. Pc Partner confirmed that net profits would be at least 2 billion HKD (vs 207M HKD in 2020) or an approximate 10x increase. In our last insight, we had forecast FY21 net profit to be between 2.33 B HKD and 2.63 B HKD. We now think the number will be very close to our low-end estimate. This equates to an EPS of 6 HKD. Meaning the stock is currently just below 2x P/E. 
The market cap at Friday's close (11.8 HKD) was 4.5 B HKD, and we estimate the company will have over 2.25 billion HKD in cash by the end of FY21. On an ex-cash P/E basis the stock is therefore at 1x P/E.
3 HKD total dividends for 2021: investors already received a 0.84 HKD interim dividend early October 2021. We forecast a final dividend of 2.16 HKD/share to be announced late March. This would equate to 3 HKD or a total dividend yield of 25.4% on Friday's closing share price (11.8 HKD).
More important than the past is the future and so far 2022 looks like a copy of 2021: Nvidia has told all its partners that there will be no change in tight market dynamics. For every 100 GPU's Pc Partner would like to get it is currently getting allocated only 40-50%. This suggests a continued tight market that supports pricing.
ASP has continued to increase. ASP in 1Q22 should be up approximately 6-8% vs 4Q21.
In our last insight, we gave some scenario analysis where profits decline 50-75% in 2022 but we think that is unlikely to materialize as at least 1H22 has good visibility and shows no change to current trends. 2H22 is more uncertain.
Nvidia will be launching new GPUs in August/September and with these product innovations always comes inventory risk: old GPUs could drop drastically in price. This scenario has unfolded many times in the past and investors are rightly worried about it. Given how tight the current market is Pc Partner might be better insulated this time but we won't be sure until the new GPU launches. Hence our position that risks to 2H22 are higher than 1H22.
Currently, all the noise at CES in Las Vegas is about the "Metaverse". Nobody knows what that word really means but it sounds good.

At CES 2022 this week in Las Vegas, there's a steady hum of conversation about the metaverse, and it actually encompasses a range of applications and hardware. The metaverse discussion includes both virtual reality— which is what Zuckerberg was really describing, all digital environments described in novels like Snow Crash by Neal Stephenson and Ready Player One by Ernest Cline—and augmented reality, where digital information is overlaid on the real world, like in the game Pokémon Go. The trend is gradually swallowing up adjacent concepts like "web3" and even cryptocurrency. At its core, the metaverse is a way of thinking about a future more immersive than the internet. ----Barron's 06/01/22

Pc Partner should be a beneficiary of any metaverse adoption as all these applications will require high-powered/expensive GPUs. This means a new demand driver for GPUs going forward keeping prices elevated for Nvidia and its ecosystem. This overall trend is clearly positive for Pc Partner.
Bitcoin volatility is a side-note as via the CMT's we know direct crypto exposure in 1H21 was less than 6% and this is unlikely to have changed in 2H21.
My Thoughts
2022 will be the 25th year since the founding of Pc Partner and 10 years since its listing on the HKex. Chinese management often likes to celebrate these milestones with "special dividends" which is why we have a high level of confidence our 3 HKD (interim + final) dividend estimate is realistic.
Pc Partner remains a poor man's way to play Nvidia and key themes such as e-sports, AI, data centers, and overall gaming. We keep our 18 HKD Fair Value estimate for now but should 2H22 prove to be stable and not a complete catastrophe (as Mr. Market seems to be suggesting today) we think the stock trades way higher.
We will leave you with a final thought exercise: if 2022 is another repeat of 2021, assuming the stock does not move, we forecast a scenario where close to 90-95% of the market cap would be made up of cash by late 2022. While much of the US tech crowd loves to "TRUST" their capital to loss-making college drop-outs in sweatpants touting adjusted EBITDA and "TAM" we prefer another motto seen once in a popular antique shop...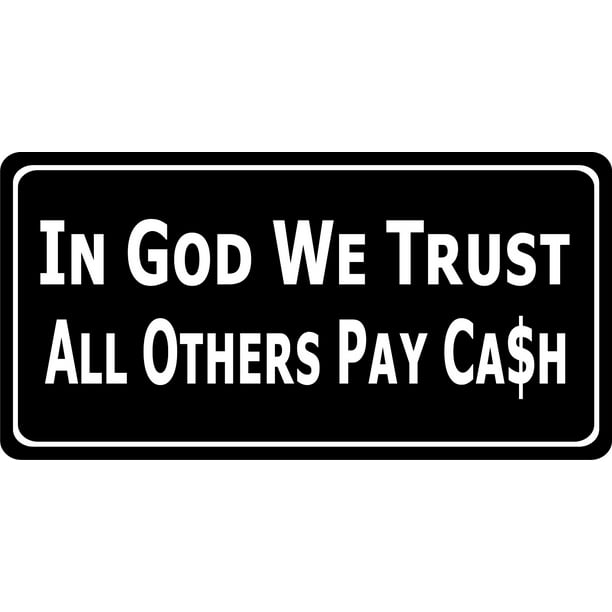 ---