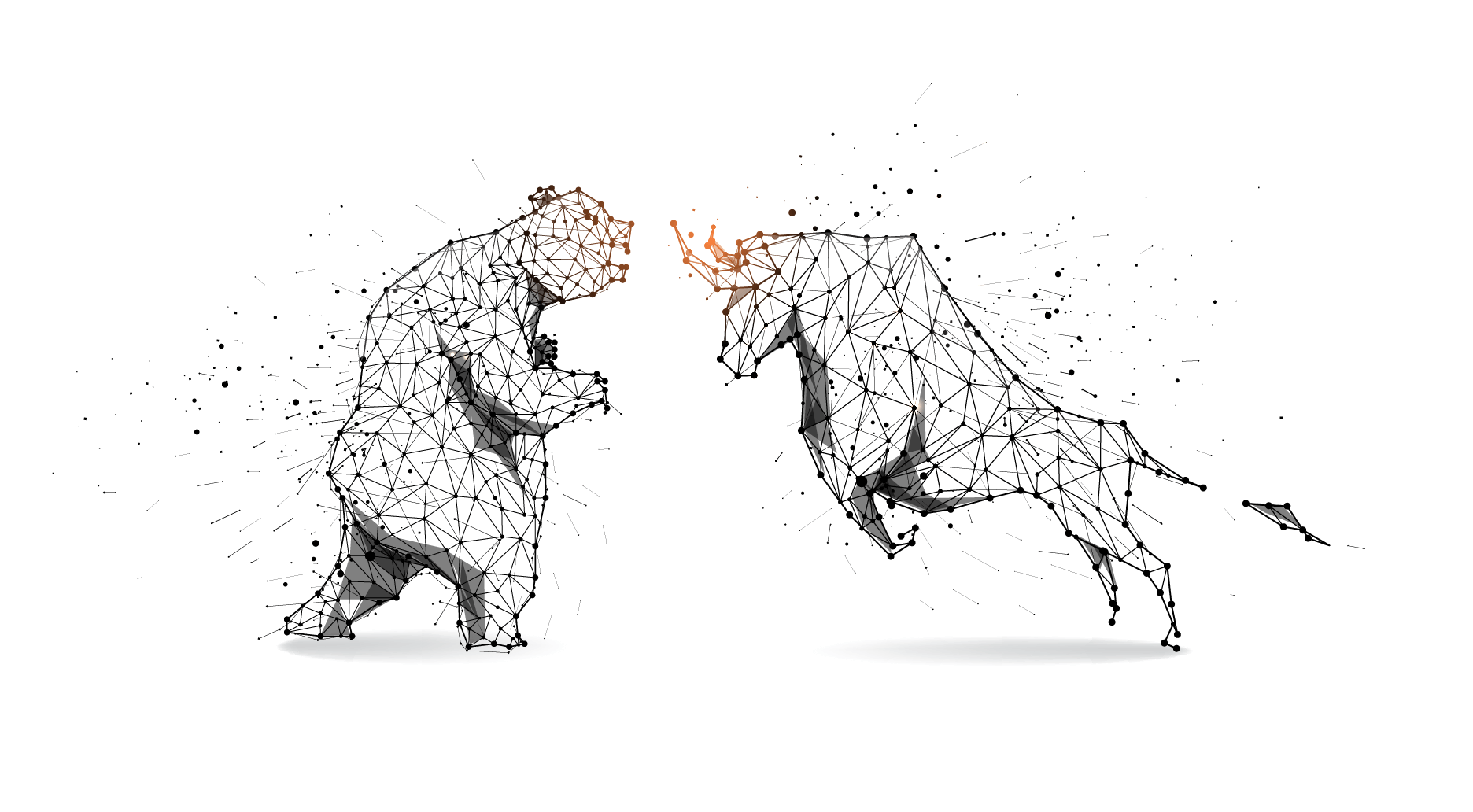 In this briefing:
---
Intesa Sanpaolo (ISP IM) has taken the initiative making an all share – allegedly not hostile, but clearly unsolicited – offer for Unione Di Banche Italiane (UBI IM), valuing UBI at 0.5x  its stated 2019YE PBV
Intesa has put forward a solid case for the UBI offer, and Intesa management is reassuring investors by committing to a dividend payment equivalent to a yield of 7.7% for 2020 and 2021
In order to allay antitrust concerns, Intesa has put in place an agreement with Banca Popolare Dell'Emilia Rom (BPE IM) to sell a pool of upto 500 going-concern branches as well as insurance operations to UnipolSai SpA (US IM), contingent on a successful offer
Although this offer does not directly address the consolidation of Italy's "long tail" of small banks, Intesa CEO Carlo Messina sees it as the opportunity to create an "Italian champion" in European banking and potentially to act as a catalyst for further domestic consolidation
There has been an uncomfortable silence from UBI management and our sense is that CEO Victor Messiah, who had only just presented UBI Banca's stand-alone 2020-22 Business Plan yesterday, will, we believe, need some convincing (a higher offer price?); the share price is tellingly trading at a slight premium to the implied offer price
In the wake of Intesa's offer for UBI, Banco BPM SpA (BAMI IM) has one less potential high quality consolidation partner; yet we see the read-across for the rest of the Italian bank sector as positive; the need for domestic mergers with greater scale is clear, in order counter the drag of negative rates in the Eurozone
Risks to the deal include tougher than expected regulatory hurdles, a poor response by UBI shareholders relating to the offer as well as potential "poison pill" measures by UBI Banca management
Banco Do Brasil Sa (BBAS3 BZ)  delivered a solid 4Q19 to broadly comply with all aspects of its 2019 guidance, even if loan growth was at the lower end of the range
Credit quality trends are constructive, with new NPL formation very low and healthy NPL coverage
On the balance sheet, one fly in the ointment of the YE 2019 report is the lack of core capital build in terms of CET1, due mainly to the full implementation of Basel III, but more significantly due to actuarial adjustments
Banco do Brasil has reduced its discount rate on its pension fund liabilities, as domestic interest rates and sovereign bond yields have declined, since 2Q18 which has led to actuarial adjustments that have hit Banco do Brasil's equity most recently in 4Q19
We have seen this movie before, at the publication of 2Q19 results; the difference now is that we believe the discount rate is close to where it needs to be, over the long term, with the current historically low Brazilian real interest rates likely to limit the risk of further downward adjustments
Banco Do Brasil Sa (BBAS3 BZ) is our core value pick in the big-cap LatAm banks; it is one of the most attractive of Brazilian and LatAm big-cap banks based on earnings and dividend yield
Risks to our assumptions for Banco do Brasil include significantly lower than expected Brazilian inflation driving interest – and discount – rates lower and hitting core capital with deductions, along with worse than expected credit quality and higher than expected opex 
We argue that the rich valuations enjoyed by Page Industries (PAG IN) are not recession-proof as once assumed by many. Even products like Innerwear are subject to headwinds when the broader economic environment and consumer sentiment turns down.  
Volume recovery remains the key for PAG IN. The investments made by PAG IN in technology and sales may not yield the desired results as the operating environment has changed compared to the previous slow down.  Trading at ~52x FY2021 consensus EPS estimates the room for further disappointments from PAG IN remains. 
Bnk Financial Group (138930 KS) scores well again with our PH Score™.  A PH Score™ of 9.5 reveals positive changes in Profitability, in Efficiency, in Capitalisation, in Asset Quality, and in Provisioning while the valuation variable was highly positive. 
The PH Score™ is a fundamental momentum-quantamental score that scores banks according to changes in value-quality. The Score encompasses Profitability, Operating Efficiency, Liquidity, Capital, Asset Quality, and Coverage as well as a valuation variable. Scores lie between 0 and 10, with higher scores representing more positive signs. The PH Score™ was back tested over 2007-17 for global banks and conclusively shows progressively higher returns across quintiles ranked by Score.
A low RSI and rock-bottom FV add to the attractiveness of shares. In fact, shares stands in the top quintile of opportunity globally by VFM from >2000 banks that we track.
With VFM (Valuation, Fundamentals, Momentum), we score banks by PH Score™ , Technicals, and an additional Valuation filter.
The big plus is that fundamental trends are benign in a highly challenging market for eking out higher profitability. Efficiency improvements and growth in non-interest Income are so necessary, and tangible at BNK, given the strains on the top-line from soft Net Interest Income amidst modest Balance Sheet growth and the inexorable decline in NIM. However, BNK's NIM erosion is mirrored -and matched- by a reduction in the NPL ratio. The sharp downward direction in the problem loan ratio cannot be underestimated. Credit costs are thus understandably on a downward trajectory, supporting squeezed Profitability in conjunction with aforementioned Efficiency gains and fee income progression.
It is common knowledge that South Korean banks are cheap. See South Korean Banks: You Back the Big Prices, Not the Favourites and South Korean Banks: Stuck in the Value Vault .  BNK is especially cheap, trading on a P/Book and FV of 0.29x and 3%, respectively, while the Earnings and Dividend Yields fetch 23% and 5.3%, respectively. A PH Score™ of 9.5 can serve as a tailwind.
The amended Enforcement Decree of the Financial Investment Services and Capital Markets Act of Korea (the "Capital Markets Act") went into effect starting on February 1, 2020. One major change made by this amendment (Article 154) is the clarification and improvement of the beneficial ownership disclosure rule which is a so-called "5% rule" in Korea. We think that this latest amendment provides a legal basis for institutional investor activism in South Korea.
The substantial shareholders whose minimum shareholding is 5 percent are required to disclose information including their investment intentions whether or not to influence company management and policies. Before the amendment, it was not clear whether institutional investors should be regarded as having an intention to influence management when exercising stewardship responsibilities such as publicly sending letters to management and filing shareholder proposals to (i) raise dividends, (ii) limit CEO pay, and/or (iii) dismiss directors who were found guilty of illegally damaging the firm. However, this latest amendment finally clarified it by creating a new criterion that is no longer categorized as either "influencing management" or "just a simple portfolio investment". And then, it moved the aforementioned stewardship activities to this new category, which we named "investment with limited stewardship". 
In our previous insight Two Notable Changes in National Pension Service of Korea: Activism Guideline and Delegation of Votes, we noted that NPS would pay particular attention to three major issues – (i) dividend policy, (ii) executive compensation scheme, and (iii) qualifications of directors – which are all closely linked to a company's approach to capital allocation. The amended Capital Markets Act empowers institutional investors to exert more pressure on boards to resolve the exact same issues from (i) to (iii) as we described above.
Just a few clarifications. Regarding (i) dividend and (ii) executive compensation issues, it is true that the amended Capital Markets Act newly allowed institutional investors to exercise minority shareholder rights conferred by the law without changing their investment intentions to "influencing management". However, state-run pension funds have already been allowed to do so even before the amendment. Also, this amendment added one clarifying sentence to Article 154-1, which stipulates that investors are now allowed to exercise minority shareholder rights to dismiss directors who were convicted of illegal actions and/or bringing irrecoverable damages to the company. Some local media reported that this is a major change, but this is not true. Article 385-2 and Article 402 of the Commercial Act of Korea have already provided such exception. That is, this latest revision of the Capital Markets Act aims at making those two Acts consistent with each other so that investors can be more vocal about (iii) qualifications of directors with no worries over conflicts of law. 
As of February 7, 2020, NPS and a few value-oriented institutional investors changed their investment intentions from "simple portfolio investment" to "investment with limited stewardship" for some of their invested stocks. We listed those stocks in the Detail section. We selected Daelim Industrial (000210 KS) as a primary entity of our insight because it is highly likely that NPS files shareholder proposals to raise its dividends and/or to remove Lee Hae-wook on the board. Though Lee Hae-wook is not yet convicted illegally damaging the firm, he is facing trial for alleged embezzlement and breach of duty on April 21, 2020. NPS holds 12.82% in Daelim Industrial (000210 KS).
---
Here is a summary of the key changes.
Institutional investors are required to report their investment intentions based on three criteria – (i) simple portfolio investment, (ii) investment with limited stewardship, and (iii) influencing management. The first two purposes are NOT considered to influence decision making of management, and thus, less strict rules on disclosure are applied. 

ALL stewardship activities that are not specified as "influencing management" in the Article 154-1 are now considered as "not influencing management". 
Investment Purpose
Key Issues to Address 
Influencing Management

Resignation and dismissal of directors 
Mergers and spin-offs
Acquisitions and transfer of business
Purchase and disposal of assets
Changes in Articles of Incorporation
Changes in share capital
Leasing all businesses or delegating business administration or entirely sharing the profit and loss with another person or entity
Dissolution of the company

*Regarding all the above issues, there are some conditions where an exception occurs. We elaborate on that in the Detail section. 

Not Seeking to Influence Management
Investment with Limited Stewardship

All issues that are not specified in either investment purposes, which include:

Dividend raises 
Executive compensation scheme 
Resignation and dismissal of directors only when they were found guilty of illegally damaging corporate value (based on the Commercial Act of Korea)

Simple Portfolio Investment

The most basic rights granted to shareholders no matter how many shares they own, such as: 

Voting rights
Dividend rights 
Rights offering 
Institutional investors (including state-run pension funds) are allowed to exercise minority shareholder rights to make changes to Articles of Incorporation of companies only when they target ALL companies in their portfolios based on the principles that are publicly disclosed.
Institutional investors are not required to change their investment intentions to "influencing management" when they send shareholder letters or publicly deliver their opinions to companies. However,  they have to do so when soliciting other minority shareholder to exercise voting rights by proxy to vote for or against the resolutions.
The amendment requires institutional investors whose investment purpose is "simple portfolio investment" to submit an official document that promises to only exercise the basic rights of shareholders. Otherwise, they should change their investment purpose to "investment with limited stewardship". Recently, NPS and other institutional investors made such changes. Those updated disclosures indicate that they will exert more pressure on boards. 
You are currently reading Executive Summaries of Smartkarma Insights.
Want to read on? Explore our tailored Smartkarma Solutions.