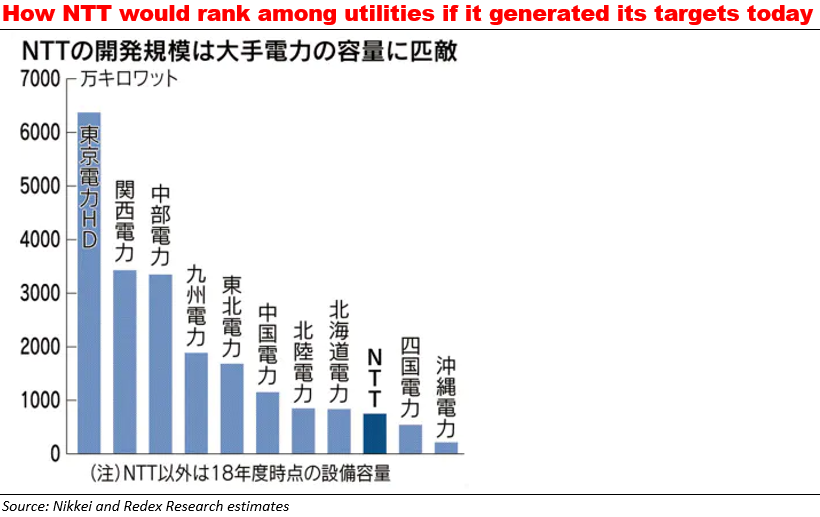 In this briefing:
---
The Nikkei reports NTT (Nippon Telegraph & Telephone) (9432 JP)  will invest up to ¥1,000bn ($9.4bn) over the next ten years to enter the renewable energy market. Since the deregulation of utility markets in 2016, there has been occasional talk of telecom crossover although most efforts to date have focused on electricity resale to lower customer churn for mobile operators. NTT's move is not completely unprecedented as Softbank Group entered the renewable energy market in 2011 although NTT's effort appears to be an order of magnitude larger. 
NTT targets imply a business the size of Shikoku Electric Power Co (9507 JP)  by 2030. That company recorded electricity sales of ¥631bn in FY19 which represents c. 5% of NTT's current revenue base. So, despite the rather large numbers being thrown around, this is more of an incremental move than transformative. There are some synergistic benefits as NTT should save on utility costs whilst the use of existing facilities for deployment should make the underlying assets more useful.
You are currently reading Executive Summaries of Smartkarma Insights.
Want to read on? Explore our tailored Smartkarma Solutions.