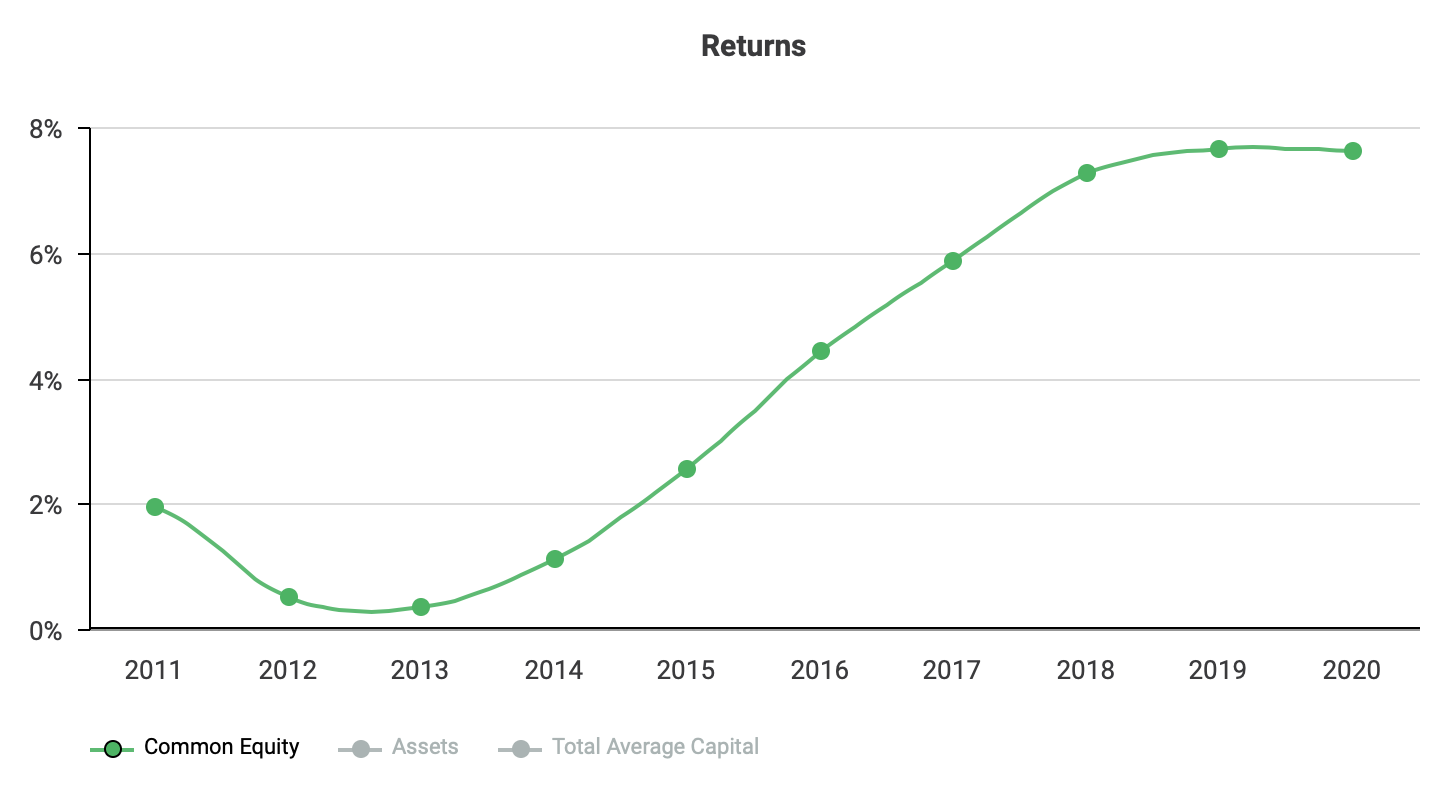 In this briefing:
---
Shin Etsu Polymer (7970 JP)  is a diversified plastics company specialising in PVC and silicone rubber products. The poor quality of corporate governance, an inadequate capital allocation policy, and an overly diverse business portfolio obscures the company's underlying value. 
The Precision Moulding division (70% of profits) benefits from exposure to semiconductor industry growth. It is a high margin business that piggy-backs on structural growth in end markets such as 5G, IoT, and AI. 
At 1x EV/Revenue, the Precision Moulding division alone could be worth ¥30b, which is more than the company's entire enterprise value of ¥28b. Perhaps it is worth considerably more – other semiconductor equipment and materials peers trade at around 9-12x EV/EBIT – implying a divisional valuation of ¥45b to ¥60b. 
Shin-Etsu Polymer has a huge capital deployment opportunity, with a net cash balance sheet (60% of market cap), strong free cash generation (12% FCF yield) and so-far limited shareholder returns. 
Weak corporate governance, protected by a 52%-owned Shin Etsu Chemical (4063 JP), is a key barrier to realising a higher valuation and greater shareholder returns for minorities. 
With shareholders and regulators promoting corporate reorganisation, companies must reconsider these parent-child relationships. Now would be a good time for Shin-Etsu Chem to buy out the listed subsidiary and take full control. ROE has failed to reach 8% for many years, the stock trades below book value, and around a 5-year share price low versus the parent.  They may need some encouragement from an activist shareholder. 
Lenovo presents itself as a dynamic IT company, well positioned to benefit from the growth in connectivity. It talks about taking share and record profits. We think the reality is quite different. Lenovo is primarily a hardware manufacturer with commodity margins that grows via acquisitions. It has branched out into data centres and some tech services, but these remain limited and possibly loss making.  The problem is that both liabilities and funding costs are rising. The new US$1bn bond cost 5.875%, exceeding last year's 4.5% operating return and above our forecast return for FY2021. Cashflow would have been negative without the fall in receivables and the endless fund raising suggests that the cash pile is not all that it seems. SELL.
The nature of the COVID-19 induced sell-off has favoured Aggressive Growth strategies over Value this year.
During this period, the divergence in sector allocations between the two style groups has reached all-time wides. 
The largest differences in sector allocations are in Consumer Staples and Discretionary, where Aggressive Growth funds are more heavily invested.  Value investors are more exposed to Energy, Materials and Utilities.
On a country level, China is the prominent weight for both style groups, though Aggressive Growth funds hold 5.36% more, on average. The largest difference is in India, where Aggressive Growth funds rank it as their 2nd largest country exposure at 12.26%, compared to the 5th highest in Value funds at 5.83%.
On a stock level, there are some striking differences in allocations.  For example, 72% of Aggressive Growth funds own HDFC Bank (HDFCB IN) versus only 10% of Value funds. Conversely, 69% of Value funds hold China Construction Bank (601939 CH)  compared to just 7% of Aggressive Growth funds.
The analysis is taken from our Global Emerging Market research, which covers 222 GEM active strategies with combined AUM of $360bn
CY2020 has not been a good year for embattled Aozora Bank Ltd (8304 JP).  FY3/2020 actual results were well short of guidance, with falling net interest and fee income, rising General Administrative Expenses (GAE) and an 11-fold increase in credit costs all contributing to the disappointing performance.  FY3/2021 management guidance bravely calls for a modest improvement over FY3/2020 actual results, which we think represents a very challenging target in the current operating environment.  To add fuel to the flames, management has slashed the forecast dividend from ¥155/share to ¥122/share, the effect of which has been to send the share price tumbling.  The stock price has fallen 38.7% in the last three months alone, and is by far the worst-performing of the major bank stocks to date.  There are ominous signs scattered throughout the balance-sheet and financial statements that FY3/2021 will be a challenging year for the bank, yet foreign investors still own in aggregate a significant proportion of Aozora Bank's outstanding shares.
Caveat Emptor!  (May the Buyer Beware!)
European banks are at the deep value end of the equities spectrum, in the current investment climate
We are not, however, consigning the entire sector to the "basket case", and we sift through the European banks universe looking for attractively valued banks with solid digital banking credentials
We focus on two banks that are well placed to strengthen their digital banking positions on the back of the acceleration in society's digital shift, due to the Covid-19 pandemic
Aside from the challenger banks, CaixaBank SA (CABK SM) and Banco Bilbao Vizcaya Argentari (BBVA SM)  are both legacy banks that are leading the Spanish digital banking drive, with BBVA also a major player in Mexico, Turkey, USA and parts of South America
Our conclusion is that BBVA is our preferred pick, given its attractive valuations, and superior digital banking credentials across multiple geographies, and that is despite its relative weakness versus CaixaBank in capital adequacy and, to a lesser degree, in terms of credit quality
Risks to our view include increased competition in digital banking, as well as worse than expected credit losses in Spain, Mexico and Turkey and the latter two carry the risk of further MXN and TRY currency depreciation
You are currently reading Executive Summaries of Smartkarma Insights.
Want to read on? Explore our tailored Smartkarma Solutions.