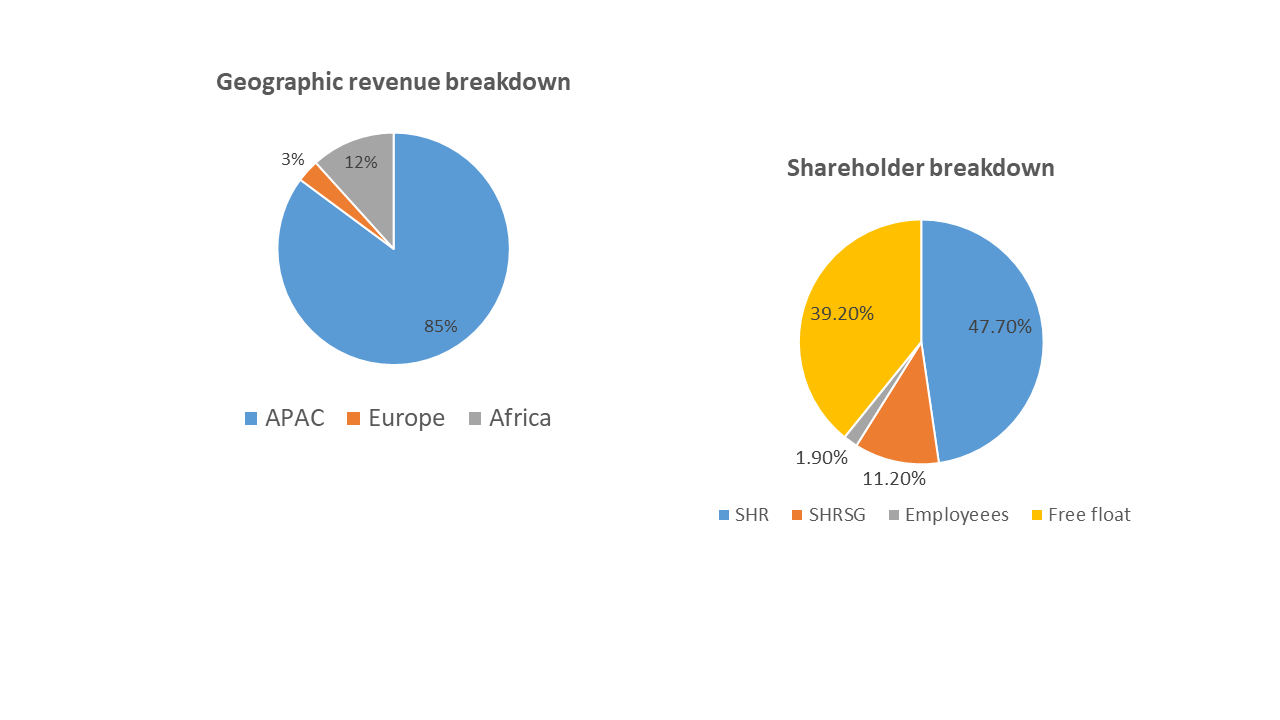 In this briefing:
---
This past week's offering of Insights across [email protected] is filled with another eclectic mix of differentiated, substantive and actionable insights from across South East Asia and includes macro, top-down and thematic pieces, as well as actionable equity bottom-up pieces. Please find a brief summary below, with a fuller write up in the detailed section.
Macro Insights
In Singapore Is the First Domino to Fall Towards Stagnation (Approaching Recession), CrossASEAN Economist Prasenjit K. Basu revisits the Singapore economic outlook in light of recent indicative numbers that suggest that the economy has stalled. 
In Coal Faces Disarray / Nursalims' Reprieve? / Bantleman's Clemency / 2 Ministers Rebuked, CrossASEAN Indght Provider Kevin O'Rourke comments on the most important political and economic developments in Indonesia over the past week. 
In Taking Off: Vietnamese Exports Are Rocking and Rolling,Dr. Jim Walker zeros in on the picture for Asia Exports as the US-China Trade War continues to simmer. 
In Thai Macro Watch: Huawei, Trade Wars, and More, our Thai Guru Athaporn Arayasantiparb, CFA looks at five news on the global front that may impact Thai equities directly or indirectly.
Equity Bottom-Up Insights
In Erajaya Swasembada (ERAA IJ) – Smoke Signals for Impending Catalysts, CrossASEAN Insight Provider Angus Mackintosh circles back to Indonesia's leading smartphone retailer and finds plenty to cheer about after a conversation with management. 
In EGM Alliance Mineral (AMS SP): Galaxy Investment Approved by Shareholders. Next Stop: Full Takeover?,Nicolas Van Broekhoven revisits Alliance Mineral Assets (AMS SP) after attending the company's recent EGM. 
In Indofood (ICBP IJ) – Big Daddy of Branded Food in Indonesia; Proxy for Consumer Food Spend, Consumer specialist Devi Subhakesan takes a close look at this leading Indonesian staples player. 
In Health Management Int'l Privatisation – Easy Peasy,Travis Lundy zeros in on this potential privatisation event. 
In IPO Radar: S Hotels & Resorts, Singha's Hospitality Arm,Athaporn Arayasantiparb, CFA takes a close look at the upcoming IPO of Singha Group's hotel arm. 
In Thanachart and TMB: On the Defensive. An Insurance Policy for Challenging Times, Banking Specialist looks at this impending merger of these two major financial institutions in Thailand. 
In StubWorld: Just Rumours (For Now) As SIA Engineering Pops,David Blennerhassett examines the possibility of privatisation of Sia Engineering (SIE SP). Sia Engineering (SIE SP) is not aware of any information, however last week's 15% gain in two days rekindles privatisation talks by Singapore Airlines (SIA SP). 
In Ascott & Ascendas Hospitality Merger – Not Unexpected and Should Be Easy,Travis Lundy looks at this proposed merger, which would create the largest hospitality trust in Asian Pac. 
Sector and Thematic Insights
In Indonesian Telecoms: The Recovery Continued in 1Q and We Expect It to Last, our friends at New Street Research circle back to the Indonesian Telco sector post 1Q19 results and maintain an upbeat view on the prospects for an increasingly data-driven market.
In Singapore REIT – Cautious Search for High Yield, property specialist Anni Kum revisits the REIT sector and identifies her top picks. 
In REIT Discover: Prime US REIT IPO Brief Review,Anni Kum takes a look at the initial public offer (IPO) of Prime Us Reit (PRIME SP). 
THB (USDTHB CURNCY) below 31 is flagging valuation concerns with high conviction chart bottoming signals. The macro cycle is due to bottom near the 30.50 level with risk toward the lower 30 area as the risk limit area. 
Micro and macro cycle bull divergence is maturing in the daily and weekly charts and forms when the trend is near a terminal point stemming from diminishing USD sell volumes and momentum (THB tends to spike into a low however) as the market finds itself very long the THB.
USD/THB macro cycle is etching out a cycle low at a time when intervention risk is rising to stem the Baht's strength.
A USD cycle low will provide headwinds for the SET rally and front run an equity peak. Exports plays on our radar.
Singha Group plans to launch the IPO of its hotel arm SHR in Q3'19. Interestingly, they have more rooms and higher room rates than Erawan. These are some observations we make about this upcoming IPO:
Structure. The IPO will be firmly underwritten by CIMB and includes 70m warrants for executives and subsidiaries and staggered lock-up periods and expected free float of 40%. Singha Group already has four other listed entities we know of, namely S, NVD, SPRIME, and BGC.
Business. Over the past 3 years, SHR has grown revenues and earnings by 63% and 53% respectively. Their portfolio includes 39 hotel properties spread over 5 countries and 3 continents. They include several international brands (Hilton, Hard Rock, Holiday Inns) as well as a few in-house brands (Santiburi, Outrigger).
Valuation. We conservatively value SHR at Bt5.3/sh using DCF valuation and Bt10.5/sh using relative valuation. Depending on the market sentiment during the IPO period, we would expect the stock to be closer to one end of this spectrum.
Risk. The company/underwriter identifies many risks, most notably competitive risks. Others mentioned include those linked to branding, events risk, Brexit (since they have 29 in UK), and economic risks.
US stocks are significantly overvalued and we should expect lower than average returns going forward, unless there is going to be a substantial increase in earnings growth.
In the credit space, corporate bonds are expensive, and leveraged loans unattractive.
As risky assets become less attractive and expensive, that leaves investors mostly with Government Bonds.
Whisper it quietly but not all Asian exporters are struggling. In the first six months of 2019 the dollar value of exports from Korea dropped 8.5% YoY. Taiwanese exports were down 3.6% YoY . Meanwhile, Chinese exports, the country at the heart of the trade war, were down just 0.1% YoY.  
Get Straight to the Source on Smartkarma
Smartkarma supports the world's leading investors with high-quality, timely, and actionable Insights. Subscribe now for unlimited access, or request a demo below.