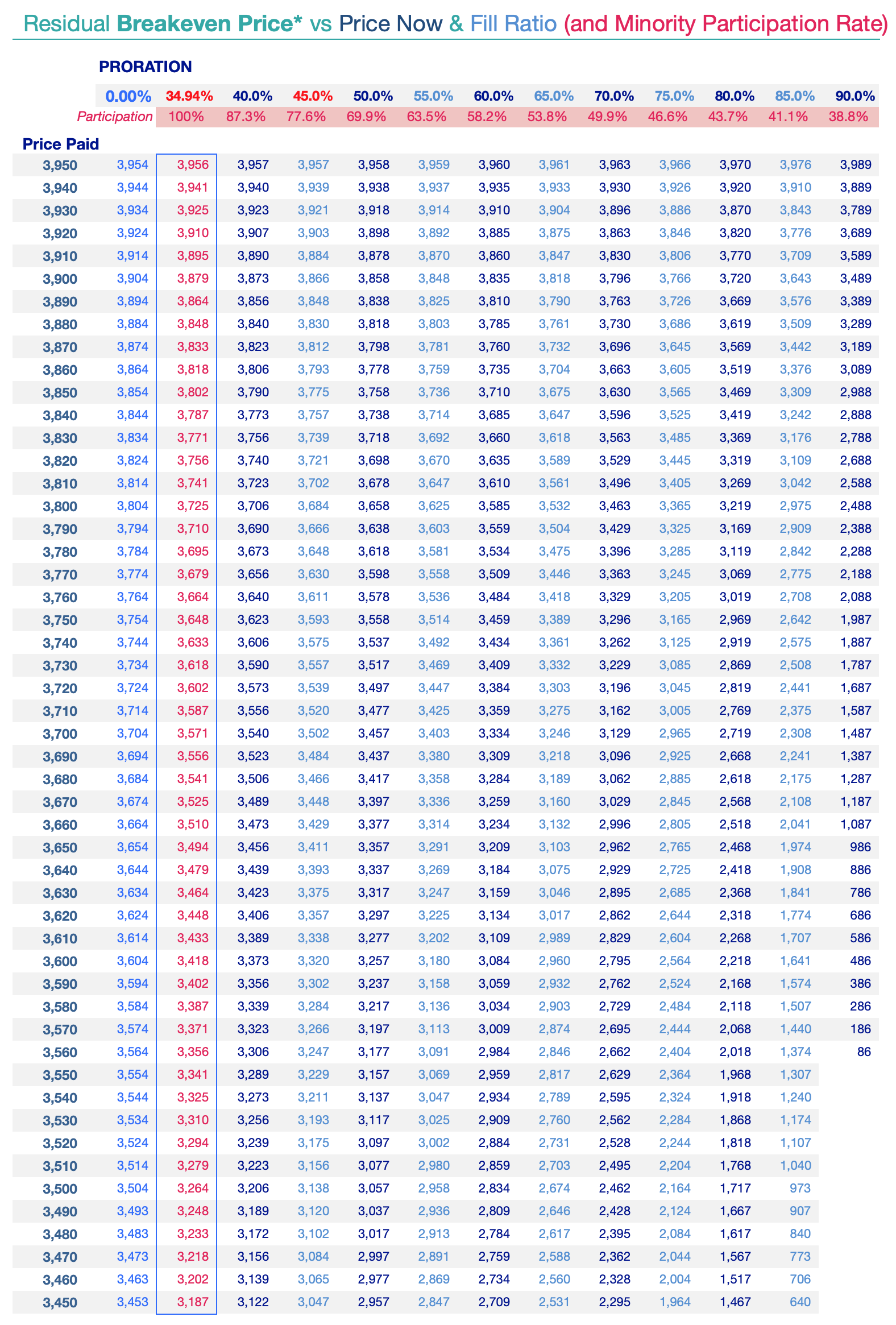 In this briefing:
---
This is a follow-on insight to Not All "Parent-Sub" Situations Are Friendly: Maeda Corp Goes Hostile On Affiliate Maeda Road which discusses the Maeda Corp (1824 JP) hostile Tender Offer for Maeda Road Construction Co (1883 JP). 
The first insight deals with the Tender Offer, and the possible responses Maeda Road might be able to call upon to defend itself.
Proper models for how this could play out would include the Itochu/Descente situation from early 2019 (see insights here), or situations such as the Steel Partners bids for Sotoh Co Ltd (3571 JP) or Yushiro Chemical Industry Co (5013 JP) in early 2014. Other models for defense reaction could include the reaction by Unizo Holdings (3258 JP) to the hostile partial offer by H I S Co Ltd (9603 JP) last summer. 
This insight deals with the Arbitrage Grids for Partial Tender Offers, the Funky Arbitrage Grids, and a discussion of how to think about front-end pricing before you have further news.
More below.
Today, construction company Maeda Corp (1824 JP) (a.k.a. Maeda Construction) has announced a Tender Offer to increase its stake in affiliate but not subsidiary 24.7%-owned Maeda Road Construction Co (1883 JP) to over 50%, at a premium of 50.0%.
This is not unexpected in the world of parent companies buying in subsidiaries in Japan as a wave of governance concern-led buy-ins and sell-downs leads the market in interesting situations (cf Hitachi, Toshiba, Fujitsu, etc). 
This one is different however.
This one is hostile. 
Maeda Road is upset, and has called on Maeda Corp to dissolve all capital ties and sell its shares in Maeda Road back to the company. 
This is where it is going to get interesting. There are options for Maeda Road to respond through a stick in the spokes of Maeda Corp's intentions, but it is unlikely Maeda Corp will decide to cancel its Tender Offer to be launched tomorrow based solely on Maeda Road's desire for it to go away.
Shares in Maeda Road initially jumped, before being suspended, then jumped JPY 500 to go limit up.
It looks like the Partial Tender would go through (there's no minimum). That said, what we see today is just the beginning because to avoid seeing Maeda Corp own a greater stake, Maeda Road has to do something drastic.
As we like to say, this story could get interestinger.
With the news over the weekend regarding Murakami being set to launch a tender offer for Toshiba Machine shares, we spoke to the company briefly to confirm the accounting treatment of its balance sheet assets. We present our thoughts on the potential value of the company below.
You are currently reading Executive Summaries of Smartkarma Insights.
Want to read on? Explore our tailored Smartkarma Solutions.