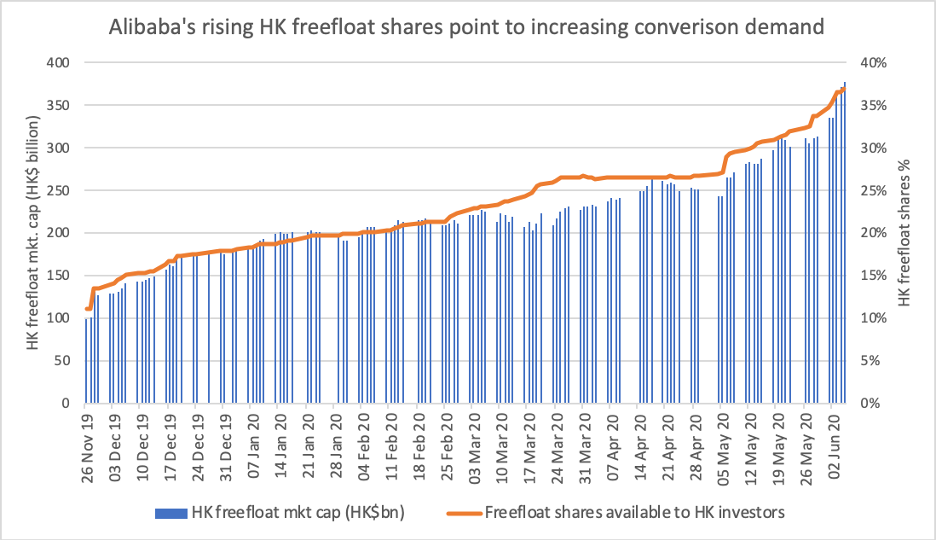 In this briefing:
---
China News That Matters
Beijing relies on Western-style monetary policy
Wuhan declared free of coronavirus 
Don't diss the anthem; or remember June Fourth
China goads US over protests
If paradise is half as nice
In my weekly digest China News That Matters, I will give you selected summaries, sourced from a variety of local Chinese-language and international news outlets, and highlight why I think the news is significant. These posts are meant to neither be bullish nor bearish, but help you separate the signal from the noise.
Hot on the heels of NetEase Inc (NTES US), JD.com Inc (ADR) (JD US) has launched a $4.3 billion secondary listing in Hong Kong. JD.com plans to sell 133 million new shares in the secondary listing, which would represent 4.3% of the total shares outstanding, according to press reports. JD.com is set to list in Hong Kong on 18 June, the same day as its annual shopping bonanza.
Like Alibaba Group (9988 HK), Hong Kong will be a meaningful trading venue for JD.com. Notably, Alibaba's HK freefloat shares as a percentage of HK-registered shares have risen at an increasing pace and currently stands at 36.9% (vs 11.1% at listing). JD.com will likely price its H-shares at a discount to its ADSs to entice investors to participate in the secondary listing. Overall, we think that JD.com pricing its H-shares at a 2.0% to 3.0% discount to its ADSs will be reasonable.
You are currently reading Executive Summaries of Smartkarma Insights.
Want to read on? Explore our tailored Smartkarma Solutions.